Thin People Not More Prone to Alzheimer's, Study Finds: MedlinePlus Health News
Thin People Not More Prone to Alzheimer's, Study Finds
Gene-based research suggests that, instead, early stage disease might cause weight loss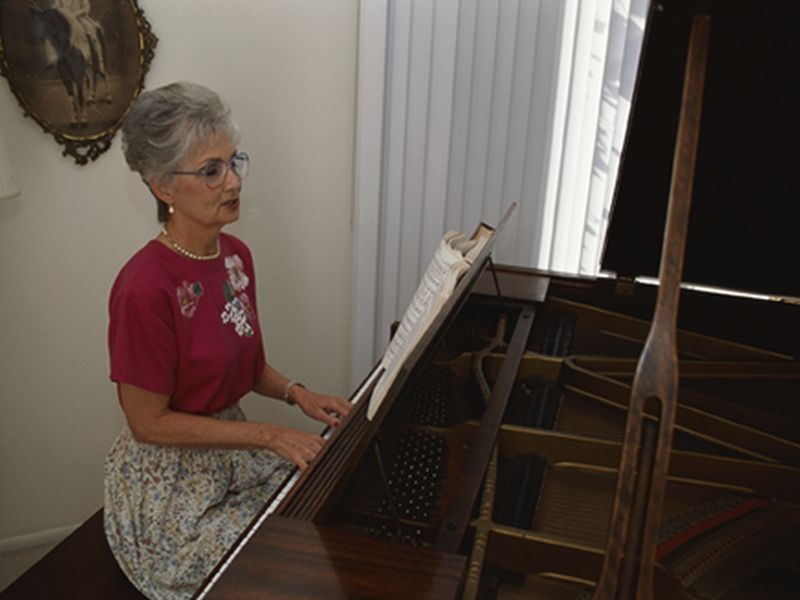 TUESDAY, May 9, 2017 (HealthDay News) -- A study of nearly 100,000 people overturns the notion that being thin somehow raises a person's odds for Alzheimer's disease.
Instead, the Danish research suggests, people with early stage Alzheimer's disease can have less appetite and lose weight. So, it's the illness that may be causing the thinness, not the other way around.
"Although prior studies found an association between Alzheimer's disease and [being thin], the new findings suggest this is not a causal relationship," study senior author Dr. Ruth Frikke-Schmidt said in a news release from Journal of Clinical Endocrinology & Metabolism.
Her team published its findings in the journal on May 9.
According to the researchers, there's long been uncertainty over any link between a person's BMI -- a measure of weight combined with height -- and their risk of Alzheimer's disease.
To help settle the issue, the researchers examined blood and DNA samples collected from almost 96,000 people in a major Danish population study. Of these people, 645 were diagnosed with Alzheimer's disease.
The DNA of these patients was analyzed for signs of five gene types associated with BMI. The participants were then divided into one of four groups, based on their genetic likelihood for being overly thin.
As the researchers explained, using people's weight-linked genes as a yardstick is a "cleaner" research method than simply measuring their weight, because genes are unaffected by other risk factors or diseases that accompany high and low weight.
The research showed that gene variants tied to low BMI were not associated with an increased risk for Alzheimer's disease.
The scientists did find a relationship between gene variants associated with having a high BMI and type 2 diabetes -- an effect that's long been recognized. People who had these genes were more likely to develop the blood-sugar disorder, the researchers said.
But there was no such connection in terms of Alzheimer's.
The bottom line: "We found individuals with lifelong low BMI due to genetic variation were not at increased risk of Alzheimer's disease," said Frikke-Schmidt, who is an associate research professor at the University of Copenhagen.
SOURCE: Endocrine Society, news release, May 9, 2017.
HealthDay
Copyright (c) 2017
HealthDay
. All rights reserved.
News stories are written and provided by HealthDay and do not reflect federal policy, the views of MedlinePlus, the National Library of Medicine, the National Institutes of Health, or the U.S. Department of Health and Human Services.
More Health News on
Tuesday, May 9, 2017