One Man's Trash Is Another's Fiber: MedlinePlus Health News
One Man's Trash Is Another's Fiber
Wasted food in U.S. would reduce nutritional shortfalls, researchers say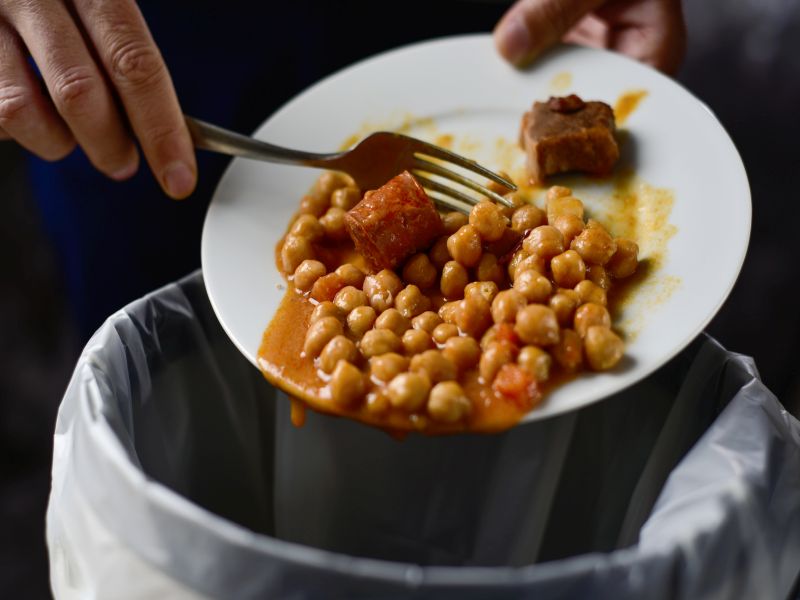 FRIDAY, May 26, 2017 (HealthDay News) -- Wasted food results in a huge loss of important nutrients for Americans, new research contends.
"Huge quantities of nutritious foods end up in landfills instead of meeting Americans' dietary needs," said study lead author Marie Spiker, a fellow at the Johns Hopkins Center for a Livable Future in Baltimore.
"Our findings illustrate how food waste exists alongside inadequate intake of many nutrients," Spiker said in a Hopkins news release.
For the study, researchers reviewed 2012 federal government data on more than 200 types of food waste. The investigators found that the wasted food averaged 1,217 calories; 33 grams of protein; 5.9 grams of dietary fiber; 1.7 micrograms of vitamin D; 286 milligrams of calcium; and 880 milligrams of potassium per person each day.
The study also examined how the lost nutrients in food waste compare to nutritional shortfalls in the typical American diet.
For example, food wasted each day in 2012 contained about 1.8 billion grams of dietary fiber -- close to the full recommended intake of dietary fiber for 73.6 million adult women.
That same year, American women under-consumed dietary fiber by 8.9 grams per day. The daily amount of wasted dietary fiber was equivalent to the amount needed to fill this shortfall for as many as 206.6 million adult women, according to the study.
Study co-author Roni Neff said: "This study offers us new ways of appreciating the value of wasted food. While not all food that is wasted could or should be recovered, it reminds us that we are dumping a great deal of high-quality, nutritious food that people could be enjoying."
Neff directs the Center for a Livable Future's food system sustainability and public health program.
"We should keep in mind that while food recovery efforts are valuable, food recovery doesn't get to the heart of either the food insecurity problem or the waste problem. We need strategies addressing these challenges at multiple levels," Neff added.
The U.S. Department of Agriculture and the Environmental Protection Agency have a goal of reducing food waste by 50 percent by 2030.
The study was published online recently in the Journal of the Academy of Nutrition and Dietetics.
SOURCE: Johns Hopkins Bloomberg School of Public Health, news release, May 15, 2017
HealthDay
Copyright (c) 2017
HealthDay
. All rights reserved.
News stories are written and provided by HealthDay and do not reflect federal policy, the views of MedlinePlus, the National Library of Medicine, the National Institutes of Health, or the U.S. Department of Health and Human Services.
More Health News on
Friday, May 26, 2017