Take Control of Your Asthma: MedlinePlus Health News
Take Control of Your Asthma
If you use an inhaler more than twice weekly, you may need help managing the condition, allergist says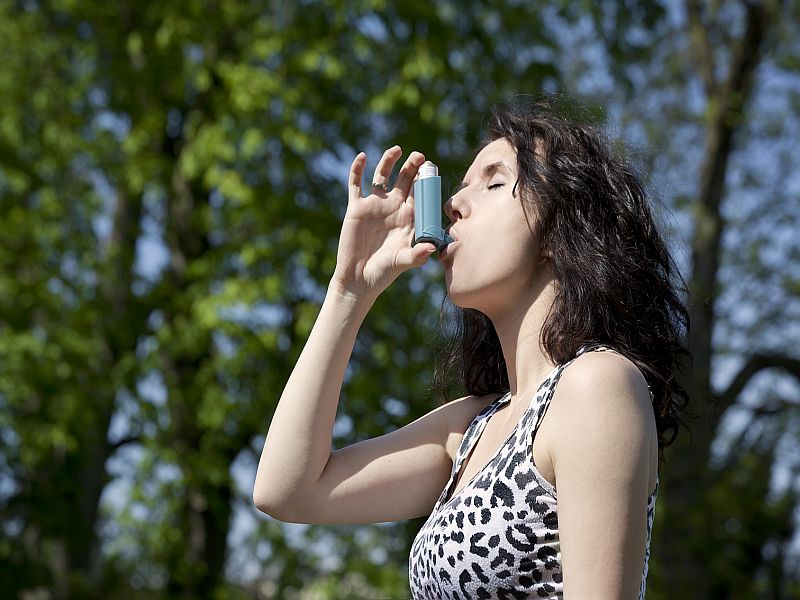 SATURDAY, May 6, 2017 (HealthDay News) -- Many resources can help people with asthma manage triggers and symptoms, an allergist says.
"It's time to make people aware of useful tools to help control asthma," said Dr. Stephen Tilles, president of the American College of Allergy, Asthma and Immunology (ACAAI).
People sometimes think their asthma is under control when it really isn't, Tilles said in a college news release.
The ACAAI offers the following advice:
The "Rule of Twos" is a handy gauge for patients. Signs that your asthma is not under control: You have asthma symptoms or use an inhaler more than twice a week; you wake up at night with symptoms more than twice a month; or you refill your quick-relief medication more than twice a year.
These are other signs: You have unusual or hard-to-diagnose symptoms; have had a life-threatening asthma attack or have been hospitalized; or have hay fever or sinus infections that complicate asthma.
For people with severe asthma who have found little relief from other treatments, biologics may be an option. This approach attacks specific cellular pathways that trigger the worst asthma symptoms, according to the ACAAI.
It's important for people with asthma to avoid secondhand smoke at home and in public places.
Getting the right treatment is crucial, and an allergist can point out specific steps that may improve your symptoms, Tilles said.
SOURCE: American College of Allergy, Asthma and Immunology, news release
HealthDay
Copyright (c) 2017
HealthDay
. All rights reserved.
News stories are written and provided by HealthDay and do not reflect federal policy, the views of MedlinePlus, the National Library of Medicine, the National Institutes of Health, or the U.S. Department of Health and Human Services.
More Health News on
Saturday, May 6, 2017