'Superbug' May Be More Widespread Than Thought: MedlinePlus Health News
'Superbug' May Be More Widespread Than Thought
Study of 4 U.S. hospitals found wide variety of germs resistant to antibiotics of last resort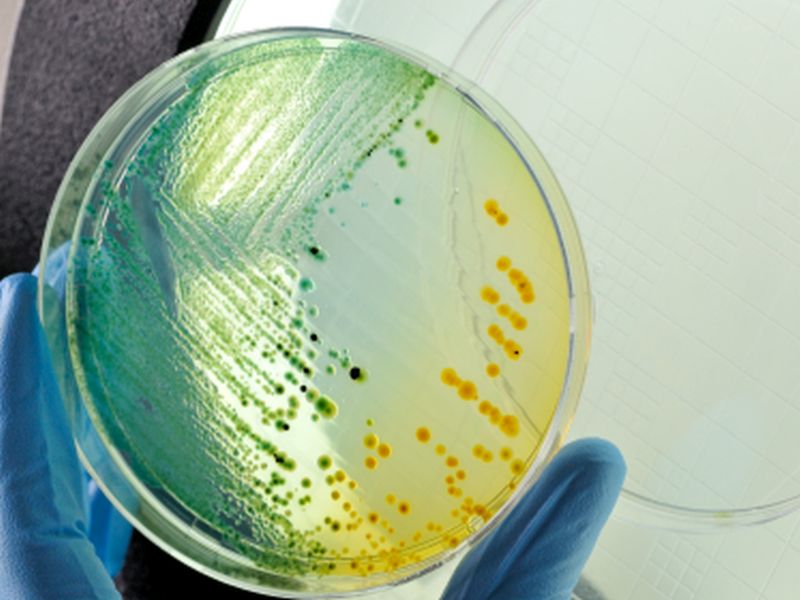 MONDAY, Jan. 16, 2017 (HealthDay News) -- A type of potentially deadly drug-resistant bacteria is more widespread in U.S. hospitals than previously thought and needs to be more closely monitored, a new study suggests.
Researchers checked for cases of illness caused by carbapenem-resistant Enterobacteriaceae (CRE) in a sample of four U.S. hospitals and identified a wide variety of CRE species. Three hospitals are in the Boston area and one is in California.
The CRE family of germs causes about 9,300 infections and 600 deaths in the United States each year, according to the U.S. Centers for Disease Control and Prevention. Those numbers are on the rise, the researchers said.
CDC Director Dr. Tom Frieden has called CRE "nightmare bacteria" due to their resistance to carbapenems, which are last-resort antibiotics used to treat drug-resistant infections.
In the study, the researchers also discovered that CRE has a wide range of genetic traits that make it resistant to antibiotics and that these traits are easily transferred between various CRE species.
The findings suggest that CRE is more common than previously believed, and that it may be transmitted from person to person without causing symptoms. Because of this, genetic surveillance of CRE needs to be increased, said the authors of the study. It was published online Jan. 16 in the journal Proceedings of the National Academy of Sciences.
"While the typical focus has been on treating sick patients with CRE-related infections, our new findings suggest that CRE is spreading beyond the obvious cases of disease. We need to look harder for this unobserved transmission within our communities and health care facilities if we want to stamp it out," said study senior author William Hanage. He's an associate professor of epidemiology at the Harvard T.H. Chan School of Public Health in Boston.
"The best way to stop CRE making people sick is to prevent transmission in the first place," Hanage said in a Harvard news release. "If it is right that we are missing a lot of transmission, then only focusing on cases of disease is like playing whack-a-mole; we can be sure the bacteria will pop up again somewhere else."
SOURCE: Harvard University, news release, Jan. 16, 2017
HealthDay
Copyright (c) 2017
HealthDay
. All rights reserved.
News stories are written and provided by HealthDay and do not reflect federal policy, the views of MedlinePlus, the National Library of Medicine, the National Institutes of Health, or the U.S. Department of Health and Human Services.
More Health News on:
Monday, January 16, 2017