High-Mileage Runners Expend Less Energy: MedlinePlus Health News
High-Mileage Runners Expend Less Energy
Extra movement seems to lead to changes in muscles and tendons, making them more efficient, researchers say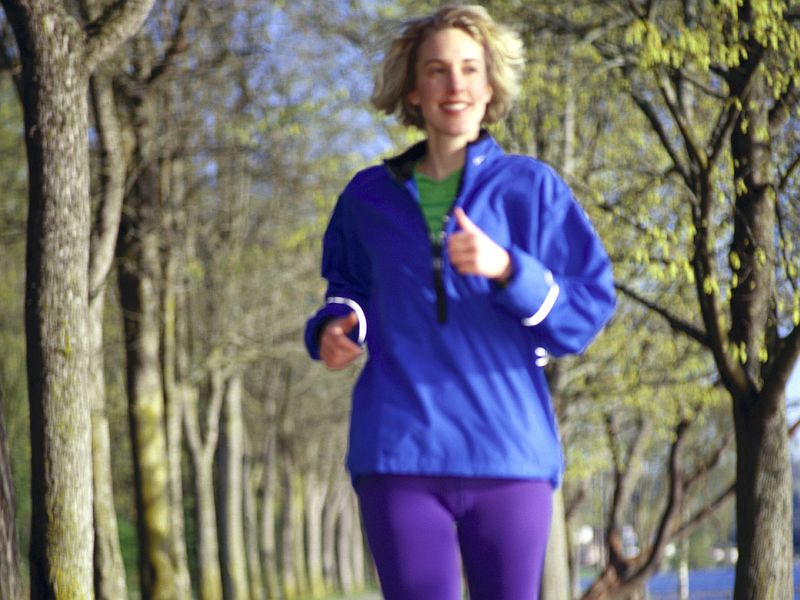 FRIDAY, Jan. 27, 2017 (HealthDay News) -- The bodies of runners who put in a lot of mileage appear to be more efficient at running compared to those who run less, a new study finds.
Jasper Verheul and colleagues at Liverpool John Moores University in the United Kingdom compared two groups of runners. One group ran more than 27 miles a week, the other group ran fewer than nine miles a week.
The researchers examined the activity of muscle groups in the thigh and the motion of knee joints with a variety of tools as the participants ran at different speeds.
"Given the importance of the knee joint in running, it was hoped that by examining knee joint stiffness and muscle activation levels across a range of running speeds, the adaptations of neuromuscular factors due to running training could be closely explored for the first time," the researchers wrote.
When their feet landed on the ground, the knees of the runners who put in the most miles had less muscle activity and more stiffness. The researchers also saw that the tendons in the high-mileage runners worked more efficiently at pushing the body forward.
"From this, we concluded that high-mileage training leads to changes in the muscles and tendons that likely reduce energy expenditure during running, and these adaptations are enhanced the faster you go," the researchers said.
The study appeared in the Journal of Applied Physiology.
SOURCE: American Physiological Society, news release
HealthDay
Copyright (c) 2017
HealthDay
. All rights reserved.
News stories are written and provided by HealthDay and do not reflect federal policy, the views of MedlinePlus, the National Library of Medicine, the National Institutes of Health, or the U.S. Department of Health and Human Services.
More Health News on:
Friday, January 27, 2017