Migraine Linked to Higher Stroke Risk After Surgery: MedlinePlus Health News
Migraine Linked to Higher Stroke Risk After Surgery
The risk is small, but concerning, researchers say
Wednesday, January 11, 2017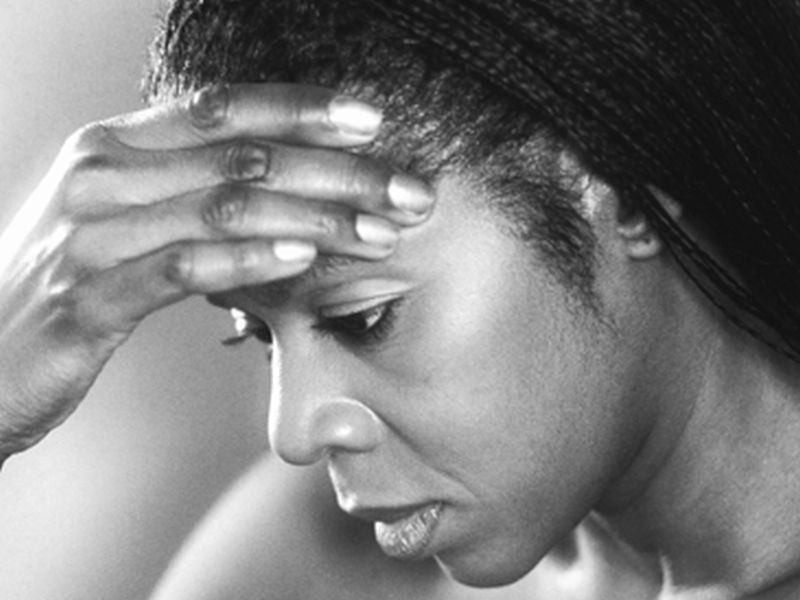 WEDNESDAY, Jan. 11, 2017 (HealthDay News) -- Migraine sufferers may face a slightly higher risk of stroke after an operation, a new study suggests.
The risk appears greatest among those who experience migraine with aura, where the headache also includes a visual disturbance, such as the appearance of flashing lights.
People with these types of migraines have more than double the risk of stroke after surgery compared to people without migraines, the study found.
And the odds that someone who has migraines without aura will have a stroke after surgery are still 75 percent higher than people not afflicted by migraines, the study found.
However, experts stressed that the absolute risk of anyone suffering a stroke after a surgery is still very low, so people with migraine shouldn't be alarmed. Even with the increased risk, only about six out of every 1,000 patients with migraines with aura will experience a stroke after surgery, the study team noted.
"The risk is low, fortunately," said lead researcher Dr. Matthias Eikermann, an associate professor of anesthesia at Harvard Medical School in Boston. "Most of the [migraine sufferers] who undergo surgery never have a stroke," he said.
Also, these findings only show an association between migraine and a greater risk for stroke after surgery -- they cannot prove that surgery causes stroke in these patients. Eikermann believes, however, that the association is so strong it borders on cause and effect.
"Patients should be informed about the risk," he said. Doctors should also be aware of this increased risk, particularly in patients with migraine who do not have traditional risk factors for stroke, Eikermann said.
The researchers speculated that people who suffer from migraines may have a genetically based higher risk for stroke, he said.
In addition, Eikermann said, his team saw a connection between drugs called vasopressors, used to stabilize blood pressure during surgery, with an increased risk of stroke in migraine sufferers.
The study also found that a pre-existing cardiac shunt that allows blood to flow from the right heart to the left heart may also increase the risk of stroke in migraine patients, he said.
"But, additional studies are needed to prove these affect the risk of stroke before making any change to clinical practice," Eikermann said.
The report was published Jan. 10 in the BMJ.
Every year, more than 50 million Americans undergo surgery, and stroke is one potential complication. Stroke is a leading cause of long-term disability, the researchers said.
"We have always known that migraine patients, especially those with aura, have a slightly increased risk of strokes," said Dr. Salman Azhar. He's director of stroke at Lenox Hill Hospital in New York City.
Doctors not only have to take into account the routine risks for stroke after surgery, Azhar said. "Now we have to take into account migraine," he noted.
And, he said, this is especially important because migraine usually affects younger people.
"A lot of risk in surgery comes as we get older. In this case, however, this is a risk for young people having surgery. Their risk is no longer minimal, it's bumped up a little," Azhar said.
For the study, Eikermann and colleagues collected data on nearly 125,000 surgical patients at Massachusetts General Hospital and two affiliated community hospitals between January 2007 and August 2014.
Among all the patients, less than 1 percent suffered a stroke within 30 days of surgery. Of all the stroke patients, about 8 percent had migraines. Of these, 13 percent had migraine with aura, and 87 percent had migraine without aura, the researchers said.
Eikermann's team estimated slightly more than two strokes would be seen for every 1,000 surgical patients.
The absolute risk of a stroke for someone with migraines after surgery was an average of four strokes for every 1,000 patients. That rate was similar for people with migraines without aura. For those with migraine with aura, the absolute risk was just over six strokes per 1,000 patients, Eikermann said.
The link between migraine and stroke remained after adjusting for the reason for the operation, the procedure itself and factors such as age, sex and pre-existing blood vessel disease that may have increased risk of stroke.
The odds for readmission were also higher for patients with migraine than for those without, the researchers found.
SOURCES: Matthias Eikermann, M.D., Ph.D., associate professor, anesthesia, Harvard Medical School, Boston; Salman Azhar, M.D., director, stroke, Lenox Hill Hospital, New York City; Jan. 10, 2017, BMJ
HealthDay
Copyright (c) 2017
HealthDay
. All rights reserved.
News stories are written and provided by HealthDay and do not reflect federal policy, the views of MedlinePlus, the National Library of Medicine, the National Institutes of Health, or the U.S. Department of Health and Human Services.