Heart Failure Patients Do Better When Sticking With Same Hospital: MedlinePlus Health News
Heart Failure Patients Do Better When Sticking With Same Hospital
Continuity of care may be more important than speedy treatment, researchers say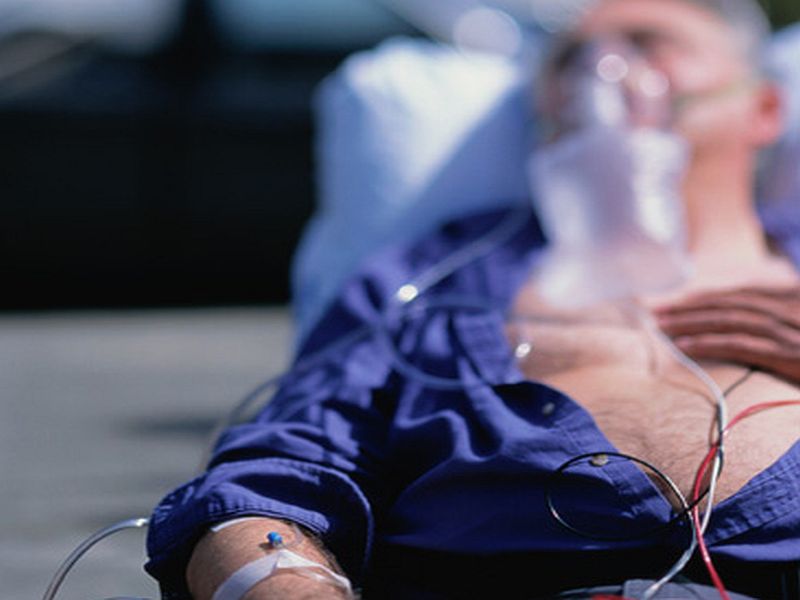 WEDNESDAY, May 10, 2017 (HealthDay News) -- Heart failure patients who are readmitted to the same hospital after their initial treatment are more likely to survive and go home sooner, new Canadian research suggests.
Speedy treatment is critical for sudden events -- such as heart attack or stroke -- which explains why ambulance policies usually require patients to be taken to the closest treatment center even if they were just released from another hospital.
"This makes sense in time-sensitive acute conditions where delays in initial treatment are associated with poorer outcomes -- thus the adage 'time is muscle' for heart attacks and 'time is brain' for strokes," said study leader Dr. Finlay McAlister. He is a professor of general internal medicine at the University of Alberta in Edmonton.
But, "heart failure is a chronic condition and continuity of care seems to be more important," McAlister noted in a news release from the American Heart Association.
For the study, researchers examined readmission data on heart failure patients discharged from Canadian hospitals between 2004 and 2013.
Of the 217,000 patients, 18 percent were readmitted within 30 days and almost 37 percent were readmitted for heart failure. Of all the patients who were sent back to the hospital, 83 percent were readmitted to the hospital where they were first treated and 17 percent were treated at a different hospital, the findings showed.
The patients treated at a new hospital were more likely to be male, younger, living in rural areas and arrive by ambulance, the researchers noted.
After adjusting for other variables, including patients' age and sex, the investigators found the heart failure patients who were treated at the same hospital went home about one day sooner and were 11 percent less likely to die during their hospital stay.
"For the individual patient, these differences may not seem like much, but considering that heart failure is one of the most common reasons for hospitalization (and readmission) in North America, it's a big issue for the health care system," McAlister said.
"Patients' hospital records may not be completed for weeks and they don't report all of the things that happened during the initial hospitalization. For example, it is not uncommon for heart failure patients to not tolerate, or have adverse responses, to higher doses of some guideline-recommended medications," he explained.
"That information rarely appears on discharge summaries, so patients are at risk of the same thing happening if they are admitted to a different hospital," McAlister said.
The researchers advised heart failure patients to schedule a follow-up appointment with their doctor within two weeks of being discharged from the hospital, or sooner if symptoms worsen.
SOURCE: American Heart Association, news release, May 10, 2017
HealthDay
Copyright (c) 2017
HealthDay
. All rights reserved.
News stories are written and provided by HealthDay and do not reflect federal policy, the views of MedlinePlus, the National Library of Medicine, the National Institutes of Health, or the U.S. Department of Health and Human Services.
More Health News on
Wednesday, May 10, 2017