https://medlineplus.gov/news/fullstory_162850.html
Why Major Zika Outbreak Is Unlikely in U.S.
Higher standard of living reduces odds the virus-carrying mosquitoes will thrive, study says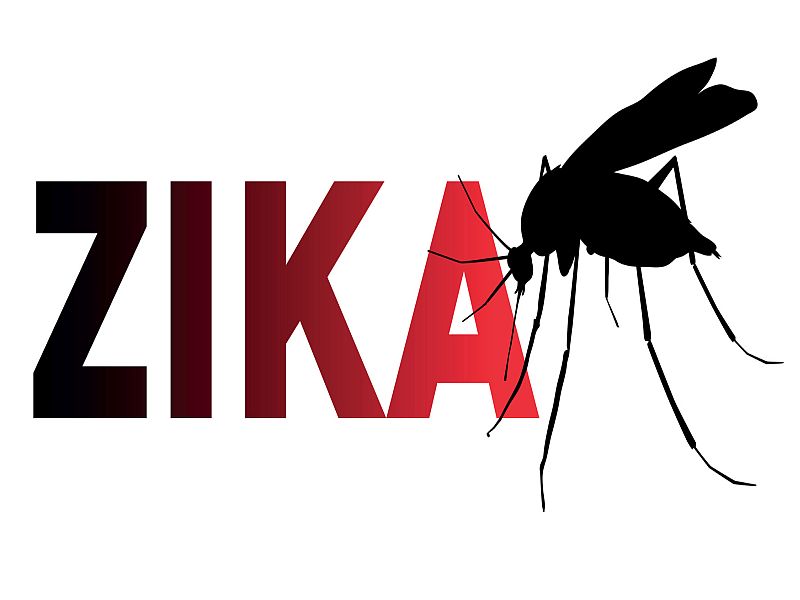 TUESDAY, Jan. 3, 2017 (HealthDay News) -- The United States' comfortable standard of living makes a large-scale outbreak of Zika virus unlikely, a new scientific paper suggests.
Exposure to mosquitoes in the United States is limited by widespread access to clean water, air conditioning, screened doors and windows, and other household amenities that most Americans take for granted, said lead author Max Moreno-Madrinan. He's an assistant professor with Indiana University-Purdue University Fairbanks School of Public Health in Indianapolis.
Thus, the mosquito-borne Zika virus is not likely to gain a foothold in the United States as it did in Brazil and a host of other Latin American countries, according to Moreno-Madrinan.
More than 80,000 people in 69 countries have been infected during an ongoing Zika outbreak that originated in Brazil in 2015.
The prevalence of mosquito-transmitted diseases like Zika in developing countries today "is very likely not only due to the suitable climatic conditions in the geographical areas that these countries occupy but also, and probably most importantly, to the low socioeconomic conditions and associated cultural practices prevalent in such countries," he said.
Moreno-Madrinan and co-author Michael Turell, an independent research entomologist, came to this conclusion by examining past outbreaks of three other mosquito-borne diseases -- yellow fever, dengue and chikungunya -- throughout the Americas.
Zika can cause devastating birth defects in babies exposed to the virus in the womb. Babies with one of these birth defects, microcephaly, are born with a smaller-than-normal head and an underdeveloped brain. Zika infections can also cause neurological complications, such as Guillain-Barre syndrome, in adults.
Some authorities have argued that more tropical locales in the United States are at high risk for Zika, particularly in Florida and along the Gulf Coast.
Past outbreaks of yellow fever and dengue in the United States as far north as New England show that mosquitoes can indeed carry and transmit disease in generally cooler climates during summer months, the authors said.
However, the United States has common creature comforts that severely diminish the ability of the Aedes aegypti mosquito -- the main carrier of Zika -- to flourish and spread the virus from person-to-person, Moreno-Madrinan and Turell pointed out.
For example, the A. aegypti mosquitoes tend to breed in small pools of water around residential areas, since they feed primarily on humans.
Houses throughout Latin America without running water must maintain water-storage containers, which provide a perfect breeding habitat for the mosquitoes, Turell said.
These homes also are less likely to have screens to keep mosquitoes out, or air conditioning that allows people to leave windows shut, he added.
"Increased standard of living has played a major role in eliminating these viruses," Turell said, referring to the dengue, yellow fever, chikungunya and Zika viruses.
However, small-scale localized outbreaks remain an ongoing concern in the United States, particularly in the southern states, the authors said. Those states feature a longer warm season and pockets of poverty, which make mosquito exposure more likely.
There's also more travel between the southern states and countries where Zika is present, which increases the likelihood "of importing the viruses from those countries into local populations of mosquitoes," Moreno-Madrinan said.
Dr. Amesh Adalja, a senior associate with the University of Pittsburgh's UPMC Center for Health Security, said that the case made by the authors makes sense, particularly when considering how other tropical diseases have failed to reach epidemic levels in the United States.
Adalja provided the example of dengue, which has hit towns hard on the Mexican side of the border but not nearby U.S. towns.
"It had been established years ago that the disparate dengue infection rates in Texas border towns and Mexican border towns was likely driven mostly by 'Texas lifestyle' factors, such as heavy use of air conditioning," Adalja said, noting these behaviors limited infection rates.
"Historically, the rates of many infectious diseases plummet with the civilizing effects of technologies, and mosquito-borne illnesses are no different," he concluded.
The report is published in the Jan. 3 issue of the Journal of Medical Entomology.
SOURCES: Max Moreno-Madrinan, Ph.D., assistant professor, Indiana University Purdue University Fairbanks School of Public Health, Indianapolis; Michael Turell, Ph.D., independent research entomologist, Frederick, Md.; Amesh Adalja, M.D., senior associate, UPMC Center for Health Security, University of Pittsburgh; Jan. 3, 2017, Journal of Medical Entomology
HealthDay
Copyright (c) 2017
HealthDay
. All rights reserved.
News stories are provided by HealthDay and do not reflect the views of MedlinePlus, the National Library of Medicine, the National Institutes of Health, the U.S. Department of Health and Human Services, or federal policy.
More Health News on:
Tuesday, January 3, 2017