Flu Tightens Its Hold on the Nation: MedlinePlus Health News
Friday, January 13, 2017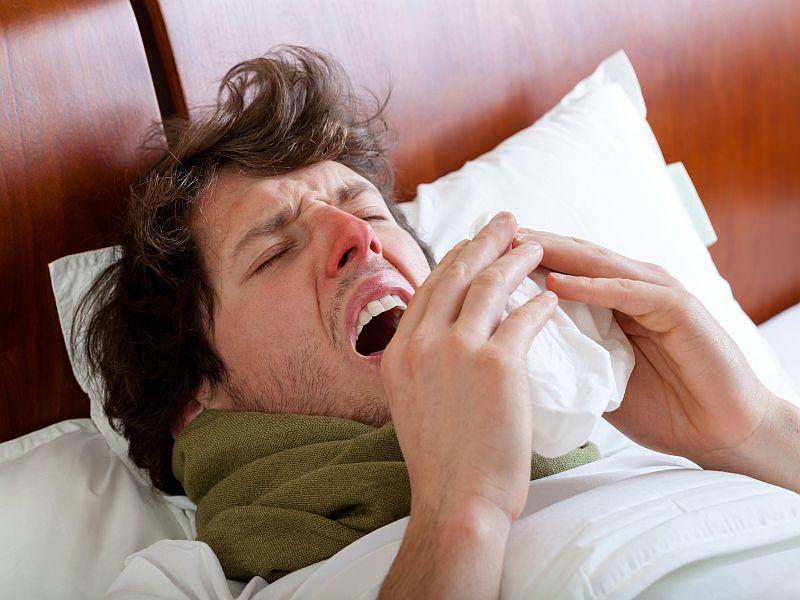 FRIDAY, Jan. 13, 2017 (HealthDay News) -- The pace of flu activity continues to quicken across the United States, and probably hasn't peaked yet.
That's the assessment of the U.S. Centers for Disease Control and Prevention, which is urging the most vulnerable -- the very young, the elderly, the chronically ill and pregnant women -- to get their flu shots before it's too late.
"Even though activity is elevated, we are probably not at peak yet," Lynnette Brammer, a CDC epidemiologist, said Friday. "Even if we were at peak, you've still got half the season to go," she added.
Right now, the heaviest flu activity is occurring along the East and West Coasts, Brammer said.
"The Northwest has been hit harder and earlier, and activity could have peaked there, but we won't know that for a couple of weeks," she said.
Only the center of the country has been largely spared, but Brammer expects flu activity to increase there over the next several weeks.
The dominant strain right now is H3N2, which often signals a severe season that affects the oldest and youngest people the hardest, she said.
"Not all H3 years are severe years, but a lot of the severe years are H3 years," Brammer said.
On the upside: So far, this year doesn't seem as severe as the most severe H3 years, she said.
H1N1 and B viruses are also circulating, Brammer said.
"We may be approaching a peak in H3N2 viruses, but H1N1 viruses could increase as the H3s go down," she said. "And it's not uncommon to see a second wave of influenza B, because right now we haven't seen much B."
This year's vaccine contains all the circulating viruses, Brammer said, but it may be less effective against the H3N2 virus. However, if you get vaccinated and still catch the flu, it may be milder than if you weren't vaccinated, she explained.
The CDC recommends that anyone aged 6 months and older get a flu shot. Besides the elderly and the chronically ill, pregnant women also fall into the high-risk group in need of vaccination.
Also, mothers of newborns need a flu shot to help protect their infants, who can't be vaccinated until they're 6 months old.
For people 65 and older, the extra-strength vaccine is a good idea, Brammer said. It comes in two types: the high-dose vaccine and the adjuvanted vaccine. "Either should give them more protection," she said.
Get your shot soon, because it can take several weeks to produce enough antibodies to give you maximum protection. Most years, the vaccine is between 40 percent and 60 percent effective, according to the CDC.
If you do get sick, there are antiviral drugs that can help. Tamiflu and Relenza are effective if taken early. That's particularly important for high-risk individuals, such as the elderly and people with chronic health conditions like heart and lung disease, according to the CDC.
In a typical flu season, flu complications -- including pneumonia -- send more than 200,000 Americans to the hospital. Death rates fluctuate annually, but have gone as high as 49,000 in a year, according to the CDC.
SOURCE: Lynnette Brammer, M.P.H., epidemiologist, U.S. Centers for Disease Control and Prevention
HealthDay
Copyright (c) 2017
HealthDay
. All rights reserved.
News stories are written and provided by HealthDay and do not reflect federal policy, the views of MedlinePlus, the National Library of Medicine, the National Institutes of Health, or the U.S. Department of Health and Human Services.
More Health News on: