Body Cooling Little Help to Kids When Heart Stops: Study: MedlinePlus Health News
Body Cooling Little Help to Kids When Heart Stops: Study
No difference seen in survival, brain function outcomes when compared to normal temperature control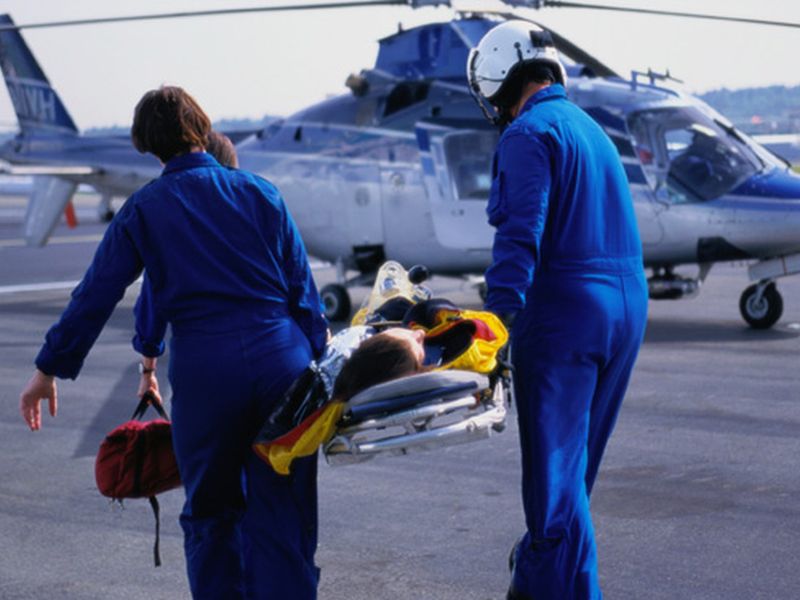 TUESDAY, Jan. 24, 2017 (HealthDay News) -- Body cooling offers no advantage over normal temperature control in treating infants and children whose hearts suddenly stop beating, a new study suggests.
The study included 329 children, aged 2 days to 18 years, who suffered cardiac arrest in a hospital. Some had their body temperature maintained within normal range, while others had their body temperature lowered below the normal range to try to reduce brain damage.
Current guidelines recommend the use of either approach.
Both treatments helped control fever and led to similar survival rates and brain function outcomes one year later.
"Some hospitals and physicians have routinely used body cooling for all patients who experience cardiac arrest because they believed it might lead to better outcomes," said study author Dr. Frank Moler, a pediatric critical care physician at the University of Michigan's C.S. Mott Children's Hospital.
"Our study found no evidence that there was improved survival or better functional outcome with therapeutic hypothermia [cooling] compared to actively maintaining a normal temperature in infants and children experiencing cardiac arrest in a hospital," he said in a university news release.
Study co-author Dr. Michael Dean, division chief of pediatric critical care at the University of Utah, noted the study was carefully controlled.
"The important difference between this study and many of the previous studies is that both groups of children who were in this study had active temperature control," Dean said. "In our study, we did not allow any children to develop fevers."
About 6,000 children suffer in-hospital cardiac arrest each year in the United States. During cardiac arrest, the heart stops pumping and blood no longer flows to the brain and other vital organs. It often leads to death or long-term disability. This is different from a heart attack, where blood flow to the heart is blocked and some heart tissue may be damaged.
A 2015 study by the same team of researchers found that the two body temperature management approaches led to similar outcomes in children who suffered out-of-hospital cardiac arrest.
"The goal of this body of research was to identify the optimal temperature management for critically ill children who remained comatose following cardiac arrest resuscitation," Moler said.
"Our two trials found that long-term survival and neurobehavioral outcomes did not differ between groups," he concluded.
This latest study was funded by the U.S. National Heart, Lung, and Blood Institute.
The findings were presented Tuesday at the annual meeting of the Society for Critical Care Medicine, in Honolulu. It was published simultaneously in the New England Journal of Medicine.
SOURCE: University of Michigan, news release, Jan. 24, 2017
HealthDay
Copyright (c) 2017
HealthDay
. All rights reserved.
News stories are written and provided by HealthDay and do not reflect federal policy, the views of MedlinePlus, the National Library of Medicine, the National Institutes of Health, or the U.S. Department of Health and Human Services.
More Health News on:
Tuesday, January 24, 2017