Could Mom's Pre-Pregnancy Blood Pressure Predict Baby's Gender?: MedlinePlus Health News
Could Mom's Pre-Pregnancy Blood Pressure Predict Baby's Gender?
Higher -- but still normal -- readings may mean a boy, study suggests
Thursday, January 12, 2017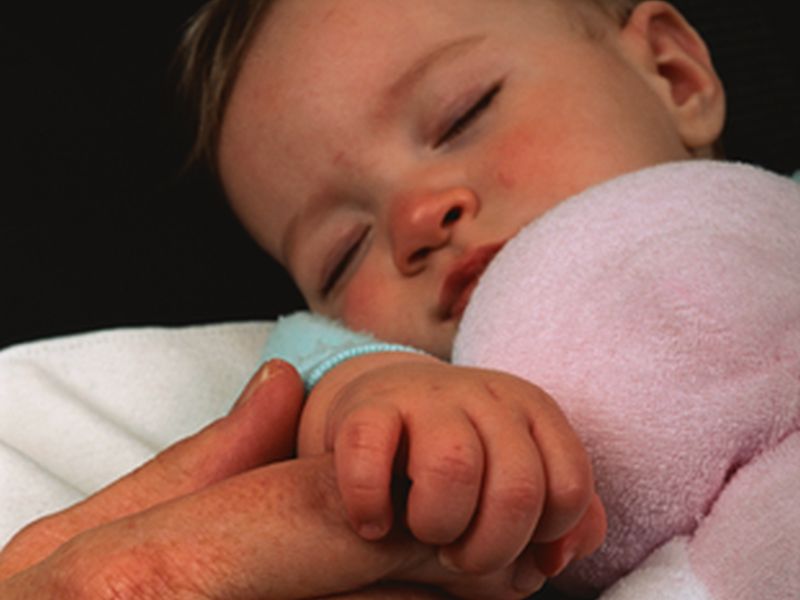 THURSDAY, Jan. 12, 2017 (HealthDay News) -- The gender of a woman's future child may be linked to her blood pressure six months before she becomes pregnant, a preliminary study suggests.
A team of Canadian and Chinese researchers found that a higher pre-pregnancy blood pressure reading may be associated with a greater likelihood for delivering a baby boy. Conversely, lower blood pressure may favor the odds of giving birth to a girl.
But the researchers only found an association between pre-pregnancy blood pressure and a baby's gender. They did not prove a cause-and-effect connection.
How might a mom-to-be's blood pressure predict her baby's gender? That's not completely clear. The researchers suspect blood pressure may be related to the gender of those babies carried to term, not lost to miscarriage.
"When a woman becomes pregnant, the sex of a fetus is determined by whether the father's sperm provides an X or Y chromosome, and there is no evidence that this probability varies in humans," said study lead author Dr. Ravi Retnakaran.
He is an endocrinologist at Mount Sinai Hospital and the Lunenfeld-Tanenbaum Research Institute, both in Toronto.
"But what is believed to vary is the proportion of male or female fetuses lost during pregnancy," he said, referring to the risk for miscarriage or other pregnancy loss.
In other words, the findings suggest either that lower maternal blood pressure shortly before pregnancy boosts the likelihood of carrying a female fetus to term, or higher blood pressure before pregnancy boosts the likelihood for carrying a male fetus to term, Retnakaran said.
But, he added, "This is an association -- not cause and effect -- between a woman's blood pressure before pregnancy and her likelihood of delivering a boy or girl when she becomes pregnant."
Retnakaran said researchers have previously observed that large "societal events" -- such as natural disasters or an economic depression -- appear linked to shifts in the boy-girl birth ratio.
"We hypothesized that there are likely to be physiologic factors in a woman that relate to her likelihood of carrying a boy or a girl when she becomes pregnant," he said.
The new study included just over 1,400 newly married women in Liuyang, China, and began in 2009. All the women indicated an intention to become pregnant within six months.
All of them underwent full lab tests to record their blood pressure, cholesterol, triglyceride and glucose levels. These measurements were taken at an average of six months before pregnancy.
Once the women became pregnant, their health was tracked. All received routine obstetric care, including continual monitoring of blood pressure shifts, as well as the diagnosis of any complications throughout their pregnancies.
Ultimately, the study participants gave birth to 739 boys and 672 girls.
The study authors found that women who gave birth to boys had registered a higher pre-pregnancy systolic blood pressure (the upper number in a blood pressure reading) than women who gave birth to girls. Mothers of boys averaged about 113 mm Hg, versus mothers of girls who had an average near 110 mm Hg.
The researchers adjusted the data for maternal age, educational background, smoking history, obesity, and cholesterol, triglyceride and blood sugar levels. They found the blood pressure gap held.
Dr. Tomer Singer is director of reproductive endocrinology and infertility at Lenox Hill Hospital in New York City.
Singer, who was not involved with the study, said it was "well-designed," and characterized the findings as "very interesting."
But, he said more and larger studies are needed to further explore the association. And, he added, no one should view the study findings as an instruction manual for gender selection.
"The only evidence-based medicine data that we have that can allow gender selection is doing in-vitro fertilization with pre-implantation genetic screening," Singer said. "This method has been around for more than 20 years, has been performed among hundreds of thousands of women, and has been proven to be more than 99 percent accurate in determining future gender. And it is safe."
The study was published in the Jan. 12 issue of the American Journal of Hypertension.
SOURCES: Ravi Retnakaran, M.D., endocrinologist and clinician-scientist, Leadership Sinai Centre for Diabetes, Mount Sinai Hospital, and Lunenfeld-Tanenbaum Research Institute, Toronto; Tomer Singer, M.D., director, reproductive endocrinology and infertility, Lenox Hill Hospital, and residency program director, Dept. of Obstetrics/Gynecology, Lenox Hill Human Reproduction, New York City; Jan. 12, 2016, American Journal of Hypertension
HealthDay
Copyright (c) 2017
HealthDay
. All rights reserved.
News stories are written and provided by HealthDay and do not reflect federal policy, the views of MedlinePlus, the National Library of Medicine, the National Institutes of Health, or the U.S. Department of Health and Human Services.
More Health News on: