Knee reconstructions are on the rise among the youth in Australia

Knee reconstructions are on the rise among the youth in Australia
According to a new study more and more young Australians are needing knee reconstruction surgeries that have risen by more than 70 per cent in the last 15 years. The new study was published today in the journal
Medical Journal of Australia
.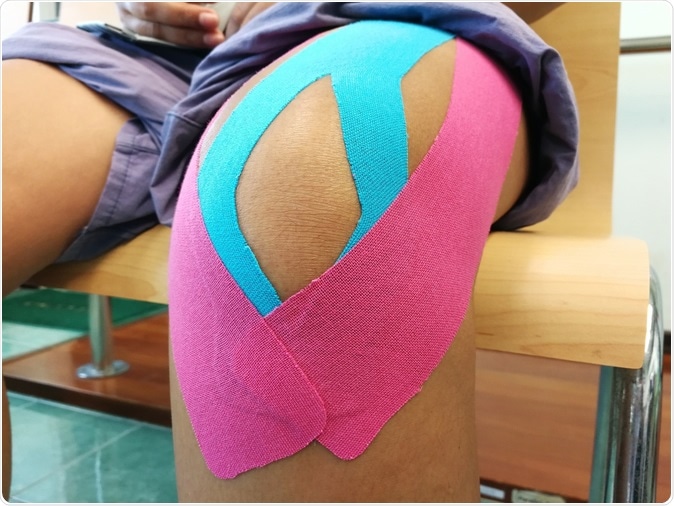 Taping for ACL tear. Image Credit: Piyada Jaiaree
The authors of the study noted that one of the greatest increase noted in these procedures is among children under 14 which is cause for concern. These surgeries are typically needed when the anterior cruciate ligament (ACL) is injured or damaged. The ACL stabilizes the knee. ACL tear is generally due to a sudden change in direction while moving in high speed. It is most common during sports such as rugby, football, soccer, skiing or netball.
Christopher Vertullo, director of Knee Research Australia explained that Australia has the highest rates of ACL injury and consequently the highest rates of ACL reconstruction. He is the lead researcher of this study and said ACL injury is also a preventable injury. The report says that around 200,000 ACL reconstructions were performed between 2000 and 2015 in Australia. To repair a torn ACL, the surgeon usually requires replacement tissues of similar strength from another part of the body.
According to Associate Professor Vertullo, yearly increase in ACL reconstructions has risen by 43 per cent. The rise is by 74 per cent in those less than 25 years of age. Further 72 per cent of ACL reconstructions are related to sports, he explained. He attributed this rise to earlier specialization by athletes at younger ages and also to the more intensive training. Rise in competition and also longer sporting seasons are to blame he said. Those at highest risk, he said ere men aged between 20 and 24 years and women aged between 15 and 19 years.
Girls and women are further two to 10 per times more at risk of rupturing their ACL when they took part in these sports. Men in older age groups shoed a higher number of ACL reconstruction surgery in the survey. The study authors wrote, "It is conceivable that the higher incidence in males reflects greater participation in sports such as Australian rules football, in which pivoting, jumping and rapid deceleration increase the risk of ACL injury."
Surgery in boys between 2000 and 2015 was up by 7.7 per cent and among girls by 8.8 per cent. This rise among kids under 14 was worrying the authors wrote. They said that this was previously rare. Because ACL tears typically cause long term disability and damage to the knee, the "burden of future degenerative disease falls most heavily on our youngest patients," they write. ACL tears typically pave the way for increased risk of osteoarthritis in later life.
Total direct hospital costs of ACL reconstruction surgery during the study period was around $142 million. For each patient, on an average, ACL repair costs $8,364, they add. Rehabilitation and recovery may be higher. Future osteoarthritis and disability also raise healthcare costs they add. Increasing medical and public awareness of the procedure as well as improved diagnosis of ACL tears is another reason for the rise in the numbers the authors write.
Associate Professor Vertullo said ACL injuries can be prevented using regular neuromuscular agility programs that teach healthy movement patterns and also help to strengthen muscles.