Aberrant protein prevents self-cleaning of nerve cells in ALS

Aberrant protein prevents self-cleaning of nerve cells in ALS
Scientists have discovered that TDP-43, a nuclear RNA-binding protein that accumulates in amyotrophic lateral sclerosis (ALS), interferes with lysosomal pathways responsible for its clearance and induces autophagy.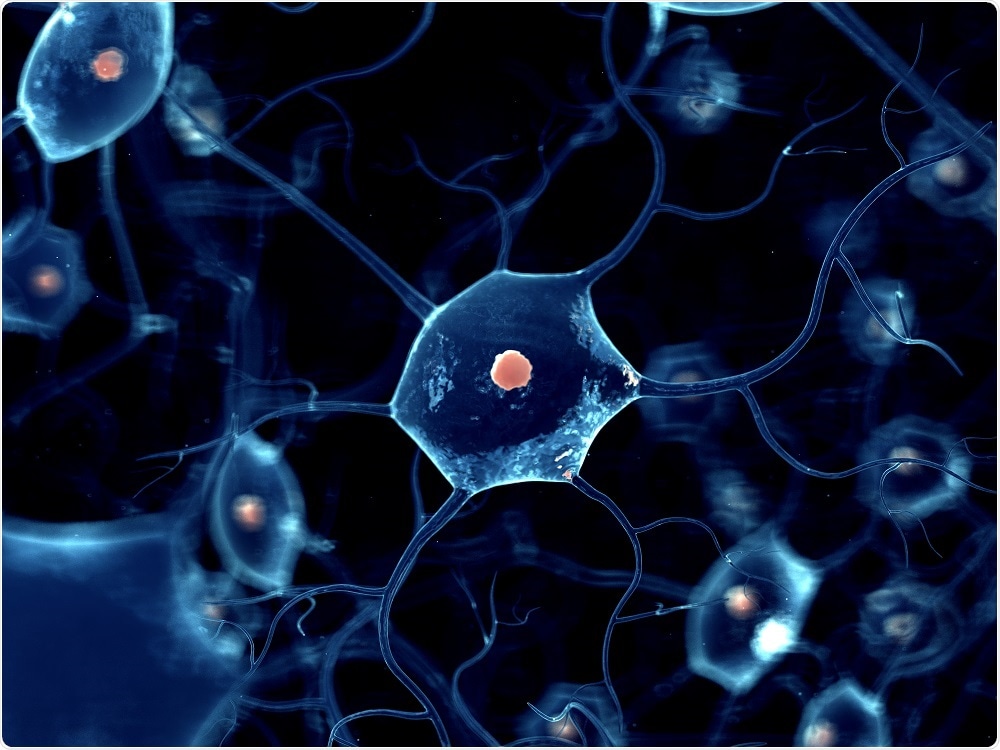 Credit: Sebastian Kaulitzki/Shutterstock.com
Amyotrophic lateral sclerosis (ALS) is a devastating neurodegenerative disease that is characterized by a progressive degeneration of motor neurons in the brain and spinal cord, and results in muscle weakness and defective speech and movement.
There is currently no cure for this debilitating condition, which has been widely publicised through its effects on the late British physicist Stephen Hawking.
The nuclear RNA-binding protein TDP-43 is known to accumulate in the cytoplasm of nerve cells in patients with ALS.
The accumulated proteins are often folded incorrectly and clump together. At normal levels, TDP-43 is needed for gene transcription, but when it forms cytoplasmic clumps it damages nerve cells.
A research team at Bayreuth University have been investigating how cells can break down the harmful clumps of TDP-43. They recently discovered cellular processes that may play a key role in the progression of ALS.
It appears that defective TDP‑43 interferes with the lysosomal clearance pathways responsible for the breakdown of TDP-43. The pathogenic TDP‑43 protein thus prevents its own breakdown, whereby disrupting the normal self-cleaning of nerve cells.
Furthermore, In in the absence of normal endolysosomal clearance, TDP-43 induced enhanced cell death.
Christine Leibiger, lead author of this latest research, commented "We are obviously dealing with a pathogenic protein that prevents its own breakdown. The vacuoles in yeast and the lysosomes in humans cannot fulfil their recycling function effectively".
The team now plan to investigate how the self-cleaning pathways may be reactivated.