Scientists identify new DNA structure within living human cells

Scientists identify new DNA structure within living human cells
For the first time, a team of researchers have identified a new DNA structure inside cells that has an entirely different shape to the iconic "double helix" shape uncovered by Watson and Crick in 1953.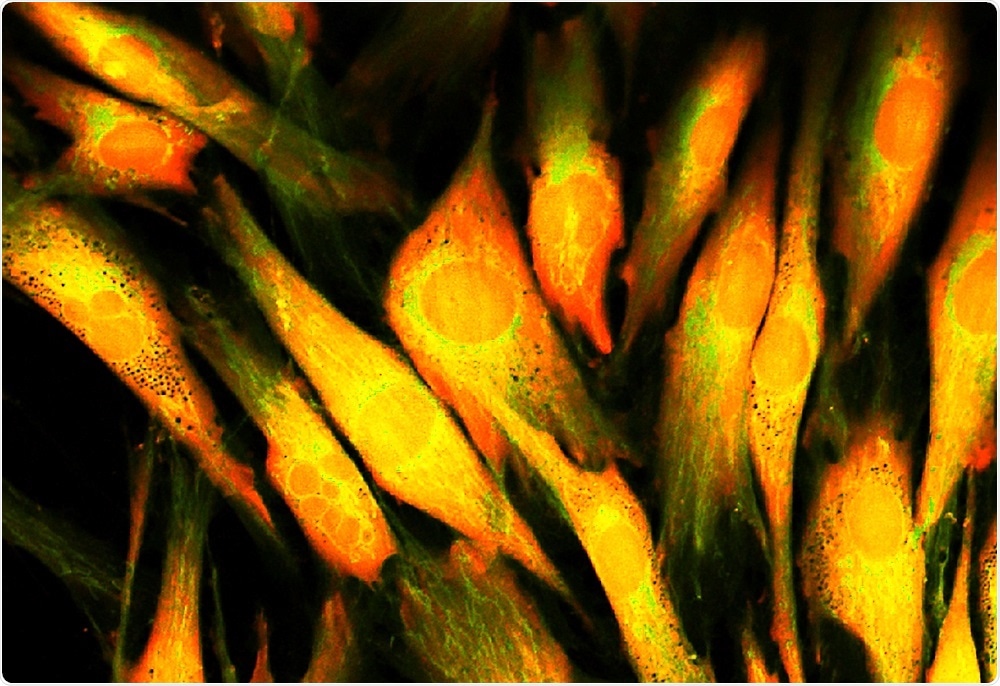 Credit: Vshivkova/Shutterstock.com
The structure, which has been named the i-motif, is a twisted "knot" of DNA. It has previously been observed and studied in vitro, but this is the first time scientists have identified it inside living cells. Previously, researchers in the field debated whether the structure existed at all inside living cells.
The new findings, which come from the Garvan Institute of Medical Research in Australia, have recently been published in the journal Nature Chemistry.
In the i-motif, C letters located on the same strand bind to each other, which is unlike the double helix structure, where letters on opposite strands bind to each and where Cs bind to Gs.
Using fluorescence techniques to pinpoint the i-motifs, the researchers uncovered their location in a range of human cell lines.
The study showed that i-motifs generally formed during the late G1 phase of the cell-division cycle, the phase where DNA is actively "read."
It also showed that the structures appear in some promoter regions, areas of DNA that control whether genes are switched on or off, and in telomeres, the end sections of chromosomes that are involved in the aging process.
Co-lead author, Mahdi Zeraati said: "We think the coming and going of the i-motifs is a clue to what they do. It seems likely that they are there to help switch genes on or off, and to affect whether a gene is actively read or not."
The team thinks the transient nature of i-motifs is the reason they were previously so difficult to track down in living cells.