Live Social Media Events | NCCIH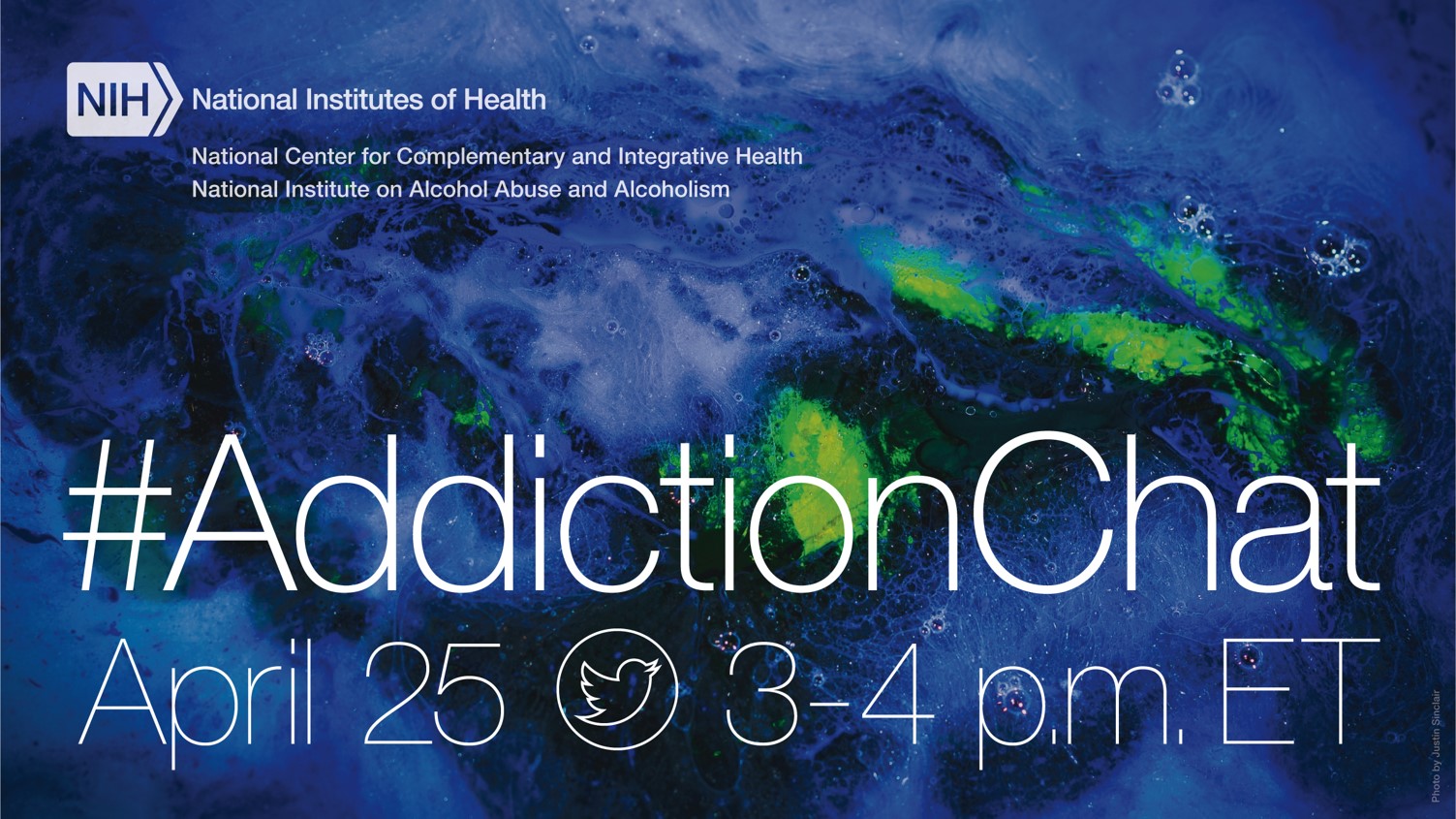 Please join NCCIH and the National Institute for Alcohol Abuse and Alcoholism (NIAAA) tomorrow, April 25, from 3 to 4 p.m. Eastern Time for a Twitter chat about substance use disorders and their treatment, including the use of mindfulness meditation.
Experts, including NCCIH Acting Director Dr. David Shurtleff and Dr. Lori Ducharme, lead developer of NIAAA's Alcohol Treatment Navigator, will be available to answer your questions. Join the conversation on Twitter using the hashtag #AddictionChat.