Parkinson's Rates Rising Among American Men: MedlinePlus
Parkinson's Rates Rising Among American Men
Smoking is known to help shield against the disease, so declines in that habit may play a role, experts say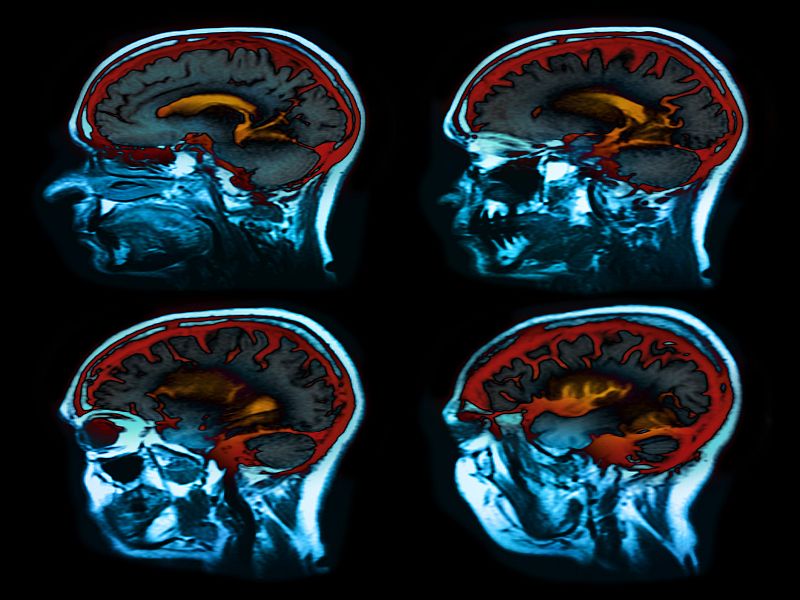 MONDAY, June 20, 2016 (HealthDay News) -- Rates of Parkinson's disease may be on the rise for U.S. men over the past three decades, and the trend could be tied to declines in smoking, a new study suggests.
"I believe this will be the first of several reports in the United States to demonstrate what the Parkinson's Disease Foundation has come to realize -- that the number of people living with Parkinson's is dramatically undercounted," said one expert who reviewed the findings, James Beck. He is vice president of scientific affairs at the Parkinson's Disease Foundation.
In the new study, a team led by the Mayo Clinic's Dr. Walter Rocca tracked long-term data on people living in Olmsted County, Minn.
The research showed that rates of Parkinson's disease nearly doubled for men between 1996 and 2005, and the increase was steepest for men aged 70 and older.
Rates of a related condition called "parkinsonism" among men also rose sharply between 1996 and 2005.
No similar increases were seen among women, the researchers said.
The increase may stem from an otherwise very positive health trend among American men over the past few decades: A steep decline in smoking.
Prior research has suggested that smoking might reduce the risk of Parkinson's. So, the decline in the habit among American men -- after peaking in the 1940s and 1950s -- might lead to higher rates of Parkinson's decades later, the researchers theorized.
The authors of the new study emphasized that this theory has not been proven, and that their findings about declining Parkinson's disease rates among men in Minnesota require further investigation.
"The trends could be spurious and need to be confirmed in other populations," according to the researchers.
Beck also noted that the Minnesota population is not particularly "ethnically diverse," so "it will be critical to see if the results hold true in other communities."
Dr. Andrew Feigin is a neurologist and Parkinson's expert at Northwell Health's Neuroscience Institute in Manhasset, N.Y. He agreed that many studies "have shown that cigarette smoking is associated with a reduced risk of Parkinson's disease, so a decline in smoking might be expected to result in an increase in [the disease]." But he also agreed that more and better studies are needed to confirm the trend.
The new report was published online June 20 in the journal JAMA Neurology.
About 1 million people in the United States suffer from Parkinson's disease. Another 50,000 to 60,000 are diagnosed with the neurodegenerative disorder each year, according to the National Parkinson Foundation. Symptoms of the disease include shaking, tremor, slowness of movement, stiffness and trouble with balance.
SOURCES: James Beck, Ph.D., vice president, scientific affairs, Parkinson's Disease Foundation; Andrew Feigin, M.D., director, Laboratory of Experimental Therapeutics for Movement Disorders, The Feinstein Institute for Medical Research and neurologist, Northwell Health's Neuroscience Institute, Manhasset, N.Y.; JAMA Neurology, news release, June 20, 2016
HealthDay
Copyright (c) 2016
HealthDay
. All rights reserved.
News stories are provided by HealthDay and do not reflect the views of MedlinePlus, the National Library of Medicine, the National Institutes of Health, the U.S. Department of Health and Human Services, or federal policy.
More Health News on:
Monday, June 20, 2016