More Evidence Diabetes Drug Actos Raises Bladder Cancer Risk a Bit: MedlinePlus
More Evidence Diabetes Drug Actos Raises Bladder Cancer Risk a Bit
But odds are small, and experts want it to remain on market, although newer drugs are available
Thursday, March 31, 2016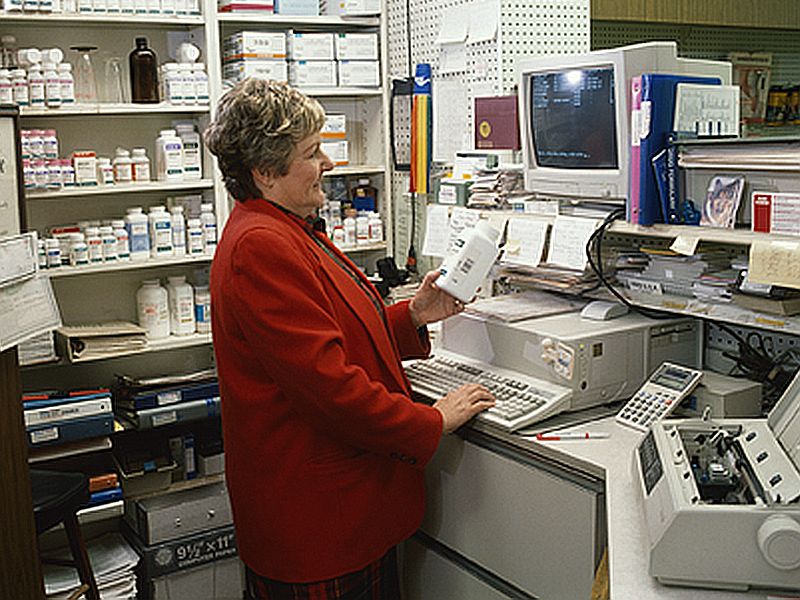 WEDNESDAY, March 30, 2016 (HealthDay News) -- More evidence linking the diabetes drug Actos to an increased risk of bladder cancer has surfaced in a new study that also finds the risk rises with increased use.
Actos (pioglitazone) appears to increase risk of bladder cancer by 63 percent, Canadian researchers say. The findings, published March 30 in The BMJ, stem from an analysis of nearly 146,000 patients treated between 2000 and 2013.
The data also showed that bladder cancer risk increases if Actos is used for more than two years, or if someone takes more than 28,000 milligrams over the course of their lives.
The overall risk is small, however. Still, "the more you accumulate the drug into your system, the higher the risk," said senior researcher Laurent Azoulay, an associate professor of oncology at McGill University in Montreal.
Azoulay and his colleagues did not find a similar link between bladder cancer and Avandia (rosiglitazone), another diabetes drug in the same class of medication as Actos.
"It appears to be a drug-specific effect, not a class effect," Azoulay said.
The maker of Actos, Takeda Pharmaceuticals, issued a strong statement in response to the study.
"Takeda is confident in the positive benefit-to-risk profile of pioglitazone. Two large, long-term observational studies found no significant increase in the risk of bladder cancer in diabetic patients taking pioglitazone. This data includes a 10-year, prospective cohort study, conducted by the University of Pennsylvania and Kaiser Permanente Northern California and ... a large epidemiological study utilizing five European Union databases ... to investigate the potential risk of bladder cancer with pioglitazone use," said Elissa Johnsen, head of the company's Global Product and Pipeline Communications.
Actos and Avandia are thiazolidinediones, a class of drug that helps lower blood sugar by helping the body's cells more effectively use insulin.
Both drugs have been around since the late 1990s in the United States, Azoulay said, and each has had a troubled history.
Previous studies have linked Avandia to heart failure and heart disease, while in 2005 a clinical trial unexpectedly showed an increase in bladder cancer cases among patients taking Actos, he said.
Since then, the association between Actos use and bladder cancer has been controversial, with studies reporting contradictory findings, the study authors said in background notes.
For the study, they explored the link between Actos and bladder cancer by analyzing data from the UK Clinical Practice Research Database for 145,806 patients newly treated with diabetes drugs between 2000 and 2013. They took into account other risk factors such as age, sex, duration of diabetes, smoking status and alcohol-related disorders.
When compared with other classes of diabetes drugs, the higher risk of bladder cancer linked to Actos was significant, the study found.
The reason Actos, but not Avandia, is associated with bladder cancer may come down to the fact that there are key differences between the two drugs, Azoulay said.
Actos targets two different receptors to make cells more sensitive to insulin, while Avandia targets only one. The additional receptor influenced by Actos could be the reason for increased bladder cancer risk, he said.
The controversy over Actos and Avandia is largely moot at this point, diabetes experts say, because newer and safer medications have supplanted them.
"When these drugs were first approved in the U.S., they were one of the very few options we had," said Dr. Kevin Pantalone, an endocrinologist with the Cleveland Clinic. "Now, largely because of the controversy surrounding these agents in recent years, their prescription pattern has declined."
In 2008, thiazolidinediones accounted for 20 percent of diabetes drug prescriptions handed out by the Cleveland Clinic, Pantalone said. Five years later, in 2013, they accounted for only 7 percent of diabetes prescriptions.
Dr. Caroline Messer, director of the center for pituitary and neuro-endocrine disorders at Lenox Hill Hospital in New York City, agreed there's little call for either Actos or Avandia these days.
"I don't think I've used Actos since 2005, to be honest, or I've used it rarely," Messer said. "I have so many other medications at this point, there's not a lot of reason for me to reach for this."
Actos already carries an FDA-mandated warning on its label about bladder cancer risk, Azoulay said.
But even with this new evidence, diabetes experts said they still want Actos available as an option for treatment.
Bladder cancer is a rare disease, and remains rare even after Actos increases its risk, Pantalone said.
Decisions about its use should be made according to the individual patient, said Dr. Robert Courgi, an endocrinologist with Northwell Health's Southside Hospital in Bay Shore, N.Y.
"Actos is a potent, inexpensive oral drug for diabetes that should not be pulled off the shelves," Courgi said. "The clinician must decide if Actos is the right drug for the patient. Obviously, patients with a history of bladder cancer or who are at high risk should not get Actos."
SOURCES: Laurent Azoulay, Ph.D., associate professor, oncology, McGill University, Montreal, Quebec, Canada; Kevin Pantalone, D.O., endocrinologist, Cleveland Clinic; Caroline Messer, M.D., director, Center for Pituitary and Neuro-Endocrine Disorders, Lenox Hill Hospital, New York City; Elissa J. Johnsen, head, Global Product and Pipeline Communications, Takeda Pharmaceuticals; Robert Courgi, M.D., endocrinologist, Northwell Health's Southside Hospital, Bay Shore, N.Y.; March 30, 2016, The BMJ
HealthDay
Copyright (c) 2016
HealthDay
. All rights reserved.
More Health News on: