EURORDIS - Die Stimme der Menschen mit seltenen Krankheiten in Europa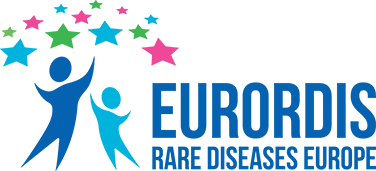 Die Stimme der
Menschen mit
seltenen Krankheiten
in Europa
Machen Sie mit beim EURORDIS Photo Award 2019!
Möchten Sie Ihre Geschichte oder die Geschichte eines geliebten Menschen mit einer seltenen Erkrankung erzählen? Haben Sie einen Augenblick der Freude oder einen Moment, der die Realität des Lebens mit einer seltenen Erkrankung zeigt, mit der Kamera eingefangen?
Weltweit können alle beim EURORDIS Photo Award mitmachen. Er gibt Ihnen die Chance, die Realität des Lebens mit einer seltenen Erkrankung sowie dessen Freuden und Herausforderungen visuell darzustellen. Letztes Jahr reichten fast 400 Teilnehmer aus 50 Ländern weltweit ein Foto ein.
Sie können Fotos bis zum 7. Januar online einsenden. Danach wählt der weltbekannte Fotojournalist von National Geographic, Marcus Bleasdale, fünf Fotos für die öffentliche Abstimmung aus. Die Online-Abstimmung beginnt am 15. Januar über
blackpearl.eurordis.org
.
Nachrichten! Die Empfänger der EURORDIS Black Pearl Awards 2019 wurden bekanntgegeben
Der EURORDIS Photo Award ist einer von 14 Awards für Einzelpersonen und Organisationen in Anerkennung ihrer Leistungen zur Verbesserung der Leben von Menschen mit seltenen Erkrankungen und deren Familien.
_________________
Young Patient Advocate Award: Laëtitia Ouillade (Frankreich)
Für ihre hervorragende Lobbyarbeit, insbesondere über AFM-Téléthon in Frankreich, zur Aufklärung eines breiteren Publikums über die Bedürfnisse von Menschen mit einer seltenen Erkrankung.
European Rare Disease Leadership Award: Prof. Till Voigtländer (Österreich)
Für seine herausragende Führung und sein Engagement für die Gemeinschaft von Menschen mit seltenen Erkrankungen und seinen positiven Einfluss auf die Politik für seltene Erkrankungen durch seine Unterstützung der nationalen Lobbyarbeit in Österreich mit Pro Rare Austria und auf europäischer Ebene als Mitvorsitzender des ERN-Gremiums der Mitgliedstaaten.
Policy Maker Award: Dr Edmund Jessop (UK)
Für seine ausgezeichnete Arbeit und Unterstützung der Gemeinschaft von Menschen mit seltenen Erkrankungen durch seinen Einsatz für Patientenlobbyarbeit und für die Priorisierung seltener Erkrankungen als ein Thema der öffentlichen Gesundheit. Als Führungskompetenz für öffentliche Gesundheit der National Commissioning Group und Autor der Reform für hoch spezialisierte Versorgung in der UK setzte er sich während der Reform der NHS England unerbittlich ein für den Schutz von Dienstleistungen für Patienten mit seltenen Erkrankungen.
Scientific Award: Prof. Philip Van Damme (Belgien)
Für seine außergewöhnlichen Leistungen in der Forschung für amyotrophe Lateralsklerose (ALS) sowie seine hervorragende Unterstützung und Betreuung für ALS-Patienten durch seine Zusammenarbeit mit der Patientenorganisation ALS Liga Belgium.
EURORDIS Volunteer Award: Richard West, Behçet's Syndrome Society (UK)
Für sein bewundernswertes Engagement von mehr als 20 Jahren als tatkräftiger Verfechter von Themen im Bereich der seltenen Erkrankungen für die Behçet-Gemeinschaft und seiner langjährigen unterstützenden Partnerschaft mit EURORDIS.
EURORDIS Volunteer Award: Russell Wheeler, Leber's Hereditary Optic Neuropathy (LHON) Society (UK)
Für seine außerordentliche Arbeit als Patientenvertreter aller Augenerkrankungen (durch die LHON Society und als Mitglied des Patientenvorstands der ERN-EYE) und für alle seltene Erkrankungen während seiner Arbeit als einer der langjährigen ehrenamtlichen Mitarbeiter von EURORDIS.
EURORDIS Members Award: ALS Liga Belgium (Belgien)
Für ALS Liga Belgiums großartige Arbeit bei der Bereitstellung von Dienstleistungen und Unterstützung für die Verbesserung der Lebensqualität von Menschen mit amyotrophener Lateralsklerose (ALS) in ganz Belgien und Europa.
Company Award for Innovation: Chiesi (Italien)
Für Chiesis starkes Engagement für seltene Erkrankungen, seine Unterstützung der Politikentwicklung und seine starke Pipeline an vielzähligen Therapien, die das Unternehmen sogar für extrem seltene Erkrankungen auf den Markt bringt.
Company Award for Patient Engagement: The HERCULES Project (Pfizer Inc, PTC Therapeutics, Roche, Sarepta Therapeutics, Solid Biosciences, Summit Therapeutics, Wave Life Sciences und Duchenne UK)
Für die Zusammenarbeit aller am HERCULES-Projekt beteiligten Unternehmen. Das Projekt vereinte Patientenorganisationen und die Industrie zur Unterstützung des Zugangs zu neuen Therapien für Duchenne-Muskeldystrophie (DMD).
Company Award for Health Technology: Air Liquide Medical Systems (Frankreich)
Für Air Liquides langjähriges Engagement für die Entwicklung von lebensverändernden Beatmungsgeräten und Dienstleistungen, die Menschen mit einer seltenen Erkrankung auf internationaler Ebene Nutzen bringen.
Visual and Audio Media Award: Anne-Dauphine Julliand (Frankreich)
Für ihren inspirierenden Dokumentarfilm 'Et Les Mistrals Gagnants', der dem Leben von fünf Kindern mit jeweils einer seltenen Erkrankung folgt und so Aufklärungsarbeit leistet.
Written Media Award: Bojana Mirosavljević (Serbien)
Für ihr Fachjournal über seltene Erkrankungen 'Word for Life', mit dem sie die Bedürfnisse von Menschen mit einer seltenen Erkrankung einem breiteren Publikum in Serbien und darüber hinaus vermittelt.
Lifetime Achievement Award: Michael Griffith (Irland)
Für seine hervorragende Arbeit und umfassenden Errungenschaften als Mitgründer von Fighting Blindness sowie Gründer von Debra Ireland und der Medical Research Charities Group, IPPOSI und Rare Disease Ireland. Durch seinen kollegialen Ansatz für die Förderung und Finanzierung von medizinischer Forschung und die Bereitstellung von Plattformen, die die Stimme der Patienten repräsentieren und den Patientenzugang verbessern, erreichte er eine wahre und nachhaltige Veränderung für Menschen mit einer seltenen Erkrankung.
_________________
Es gab hunderte Nominierungen für die 2019 Awards aus über 30 Ländern weltweit. Die Nominierungen wurden von der allgemeinen Öffentlichkeit eingereicht. Ein Ad-hoc-Nominierungsausschuss wählte die Finalisten aus und der
EURORDIS' Vorstand
die endgültigen Empfänger.
Nehmen Sie teil an der EURORDIS Black Pearl Awards-Zeremonie
Die EURORDIS Black Pearl Awards 2019 werden während einer Awards-Zeremonie am 12. Februar 2019 im Le Plaza Hotel in Brüssel den Gewinnern überreicht. Sie können zur Teilnahme
Tickets erwerben
. Organisationen, die die EURORDIS Black Pearl Awards unterstützen bzw. Partner werden möchten, können
hier
erfahren wie.
#EURORDISAwards2019
#BlackPearl
---

Eva Bearryman, Communications Manager, EURORDIS
Übersetzer: Peggy Strachan