EURORDIS - La voix des patients atteints de maladies rares en Europe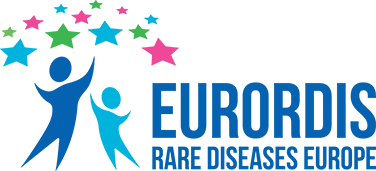 La voix des
patients atteints
de maladies rares
en Europe
Participez au concours EURORDIS Photo Award 2019 !
Vous souhaitez raconter votre histoire ou celle d'un proche touché par les maladies rares ? Vous avez photographié un moment montrant la réalité d'une vie avec une maladie rare ?

Le concours EURORDIS Photo Award est ouvert à toutes et à tous, partout dans le monde. C'est l'occasion d'exprimer visuellement ce que représente la vie avec une maladie rare, ses joies et ses défis. L'an dernier, près de 400 personnes représentant plus de 50 pays avaient soumis une photo.
À l'échéance des soumissions le 7 janvier, Marcus Bleasdale, photojournaliste du National Geographic mondialement connu, sélectionnera cinq photos qui seront soumises au vote du public. Les votes se feront en ligne à partir du 15 janvier sur
blackpearl.eurordis.org
.

Infos ! Les lauréats des EURORDIS Black Pearl Awards 2019

L'EURORDIS Photo Award est l'un des 14 prix attribués à des personnes et à des organisations en reconnaissance de leurs efforts pour améliorer la vie des patients atteints de maladie rare et de leurs familles.
_________________
Prix du Jeune représentant de patients : Laëtitia Ouillade (France)
Pour son travail exceptionnel en matière de plaidoyer, en particulier au travers de l'AFM-Téléthon en France, pour sensibiliser le grand public aux besoins des personnes vivant avec une maladie rare.
Prix du Leadership européen dans le domaine des maladies rares : Prof. Till Voigtländer (Autriche)
Pour ses qualités exceptionnelles de leadership et son engagement extraordinaire auprès de la communauté des maladies rares. Pour les répercussions positives de son action sur les politiques maladies rares, en Autriche avec Pro Rare Austria et à l'échelle européenne en tant que Vice-Président de l'European Reference Networks Board of Member States.
Prix du Décideur politique : Dr Edmund Jessop (Royaume-Uni)
Pour son travail et son soutien exceptionnels auprès de la communauté des maladies rares, par son dévouement pour plaider la cause des patients et faire des maladies rares un sujet de santé publique. En qualité de responsable de la santé publique au sein du National Commissioning Group et d'auteur de la réforme sur les soins ultraspécialisés au Royaume-Uni, il a joué un rôle d'une importance extrême pour protéger les services maladies rares au moment d'une réforme cruciale de la NHS England.
Prix du Scientifique : Prof. Philip Van Damme (Belgique)
Pour ses travaux exceptionnels dans la recherche sur la sclérose latérale amyotrophique, mais aussi pour son soutien et son attention uniques aux patients atteints de cette maladie à travers sa collaboration avec l'association de patients ALS Liga Belgium.
Prix du Bénévolat EURORDIS : Richard West, Behçet's Syndrome Society (Royaume-Uni)
Pour son engagement admirable pendant 20 ans comme défenseur infatigable des questions liées aux maladies rares pour la communauté de Behçet et dans le cadre de son partenariat de longue date avec EURORDIS.
Prix du Bénévolat EURORDIS : Russell Wheeler, Leber's Hereditary Optic Neuropathy (LHON) Society (Royaume-Uni)
Pour son travail exceptionnel en tant que représentant de patients pour toutes les maladies oculaires rares (par l'intermédiaire de la LHON Society et en tant que membre du conseil d'administration d'ERN-EYE), mais aussi pour toutes les maladies rares en tant que bénévole EURORDIS de longue date.
Prix des Membres EURORDIS : ALS Liga Belgium (Belgique)
Pour son travail fantastique sous forme de services ou de soutien ayant contribué à améliorer considérablement la qualité de vie des personnes atteintes de sclérose latérale amyotrophique en Belgique et en Europe.
Prix de l'entreprise en Innovation : Chiesi (Italie)
Pour son fort engagement au service des maladies rares et pour son soutien dans l'élaboration des politiques publiques, mais aussi pour sa capacité à mettre sur le marché un grand nombre de traitements, y compris des produits ciblant des maladies extrêmement rares.
Prix de l'entreprise pour l'Engagement des patients : le projet HERCULES (Pfizer Inc, PTC Therapeutics, Roche, Sarepta Therapeutics, Solid Biosciences, Summit Therapeutics, Wave Life Sciences and Duchenne, Royaume-Uni)
Pour les efforts collaboratifs de toutes les entreprises participant au projet HERCULES, qui rassemble l'industrie et des associations de patients pour faciliter l'accès à de nouveaux traitements de la dystrophie musculaire de Duchenne.
Prix de l'entreprise en Technologies de santé : Air Liquide Medical Systems (France)
Pour son long engagement dans le développement d'appareils respiratoires et de services qui allègent grandement le quotidien de nombreuses personnes vivant avec une maladie rare dans le monde.
Prix des Média visuels et audio : Anne-Dauphine Julliand (France)
Pour son documentaire inspirant intitulé Et les mistrals gagnants, qui sensibilise le grand public en suivant le quotidien de cinq enfants atteints chacun d'une maladie rare différente.
Prix des Média écrits : Bojana Mirosavljević (Serbie)
Pour son journal spécialisé dans les maladies rares Word for Life, qui attire l'attention d'une large audience en Serbie et au-delà sur les besoins des personnes vivant avec une maladie rare.
Prix de l'Œuvre d'une vie : Michael Griffith (Irlande)
Pour son travail et ses accomplissements exceptionnels en tant que co-fondateur de Fighting Blindness, fondateur de Debra Ireland et du Medical Research Charities Group, d'IPPOSI et de Rare Disease Ireland. Michael a joué un rôle capital, aux effets durables, pour les personnes vivant avec une maladie rare par son approche collégiale pour faire progresser et financer la recherche médicale et pour mettre en place des plateformes qui représentent la voix des patients et améliorent l'accès des patients.
_________________
Pour ces prix 2019, nous avons reçu plusieurs centaines de nominations dans plus de 30 pays. Ces nominations ont été soumises par le grand public, puis étudiées par un comité ad hoc qui en a proposé une sélection.
Le Conseil d'administration d'EURORDIS
a ensuite choisi les lauréats.

Participez à la Cérémonie des EURORDIS Black Pearl Awards
Les Black Pearl Awards seront remis aux lauréats lors d'une cérémonie organisée le 12 février au Plaza Hotel, à Bruxelles. Pour y assister, vous pouvez
réserver vos places ici
. Les organisations qui souhaitent soutenir les EURORDIS Black Pearl Awards voire en être partenaires trouveront toutes les informations nécessaires
ici
.
#EURORDISAwards2019
#BlackPearl
---
Eva Bearryman, Communications Manager, EURORDIS
Traducteur : Trado Verso