Even Advanced Breast Cancer Patients Gain From Exercise: MedlinePlus Health News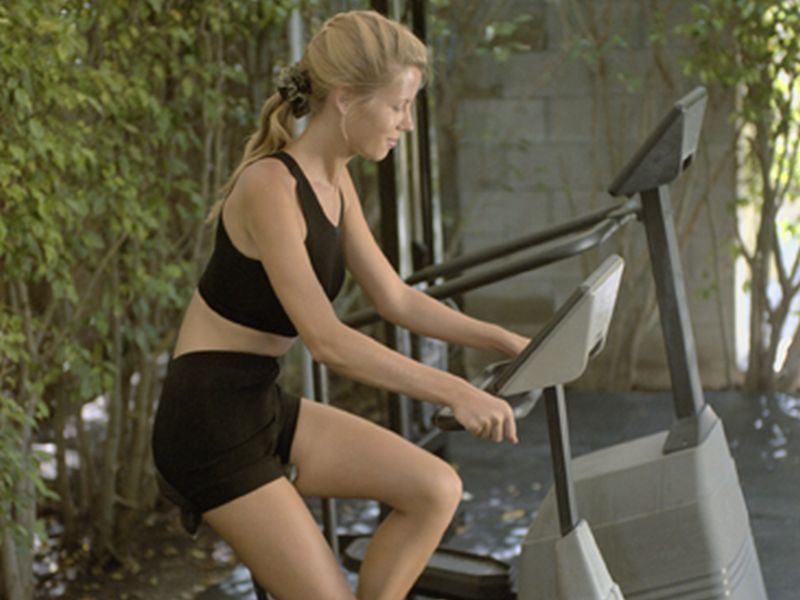 THURSDAY, Nov. 2, 2017 (HealthDay News) -- For women with advanced breast cancer, a well-planned exercise program might have a big impact on their quality of life, a small study suggests.
Though cancer treatment can extend the lives of women with advanced breast cancer, many patients experience pain, fatigue and a reduced ability to carry out normal daily activities.
The study involved 15 women, aged 34 to 68, who were undergoing treatment for advanced breast cancer and were not exercising. Seven continued to receive normal care, and eight were assigned to a 12-week exercise program that included an hour of exercise twice a week, including aerobic and resistance training.
Compared with those in the normal-care group, women who exercised showed significant improvements in heart health, pain, fatigue, emotional well-being and the ability to do daily tasks.
"This is a small group of patients, but the results suggest that this is something worth exploring for a much larger group of women," said study author Eduardo Oliveira. He is a professor of exercise physiology at the University of Porto in Portugal.
All of the women in the exercise group completed the 12-week program, suggesting that they tolerated the workouts well, the researchers said.
Results of the study were scheduled for presentation Thursday at the Advanced Breast Cancer conference, in Lisbon, Portugal.
"While the benefits of exercise are generally well established, we know very little about its effects in patients with advanced breast cancer," Oliveira said in a conference news release.
"These are women who may be suffering from severe pain and fatigue that make it difficult to live a normal life. It may also be difficult for them to begin an exercise program without help and support," he explained.
"In this study, we have demonstrated that these women are able to take part in a well-planned exercise program and that there are measurable benefits to their health and well-being," Oliveira added.
"Unfortunately, there is a lack of awareness among health professionals about the therapeutic effects of exercise, and that needs to change," he suggested. "We also need more sports scientists studying, working and researching in this area."
SOURCE: Advanced Breast Cancer Fourth International Consensus Conference, news release, Nov. 2, 2017
HealthDay
Copyright (c) 2017
HealthDay
. All rights reserved.
News stories are written and provided by HealthDay and do not reflect federal policy, the views of MedlinePlus, the National Library of Medicine, the National Institutes of Health, or the U.S. Department of Health and Human Services.
More Health News on
Thursday, November 2, 2017