Work With Monkeys May Benefit HIV Babies: MedlinePlus
Work With Monkeys May Benefit HIV Babies
Early treatment cleared the virus in infants, researchers say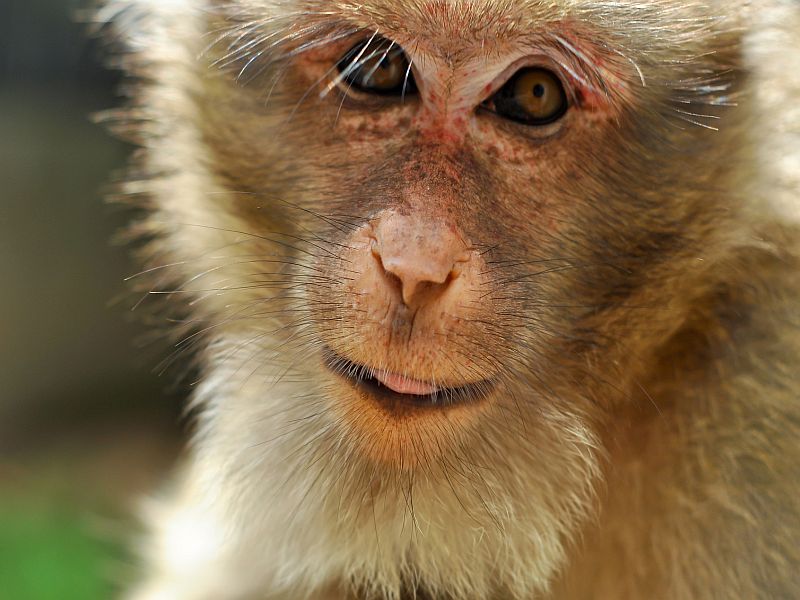 TUESDAY, March 22, 2016 (HealthDay News) -- Treating baby monkeys within 24 hours of exposure to an HIV-like virus eliminated the virus, a new study says.
The findings suggest that giving antibodies to human infants infected with HIV by their mothers might clear the AIDS-causing virus from their bodies, according to the researchers.
"We knew going into this study that HIV infection spreads very quickly in infants during mother-to-child transmission," said study senior author Nancy Haigwood, director of the Oregon National Primate Research Center at Oregon Health & Science University.
"So we knew that we had to treat the infant rhesus macaques quickly but we were not convinced an antibody treatment could completely clear the virus after exposure. We were proven wrong," she said in a university news release.
The study was published March 21 in the journal Nature Medicine.
Rates of mother-to-child HIV transmission have fallen from 35 percent in 2000 to less than 3 percent, due to measures such as antiretroviral therapy, cesarean delivery, and formula feeding rather than breast-feeding, the researchers said.
However, about 200,000 children worldwide are infected with HIV each year, primarily in developing countries where there is less access to antiretroviral therapy, the researchers noted.
"Other nonhuman primate studies with antiretroviral therapy suggest that treatment as early as three days after infection is too late to prevent establishment of the HIV reservoir," study co-author Jonah Sacha, an assistant scientist at the primate research center, said in the news release.
"So using antibodies to clear the virus after infants have already been exposed could save thousands of lives," he added.
More research is needed, however, and it's important to note that results of animal studies often aren't replicated in human trials.
SOURCE: Oregon Health & Science University, news release, March 21, 2016
HealthDay
Copyright (c) 2016
HealthDay
. All rights reserved.
More Health News on:
Tuesday, March 22, 2016