On-the-Job Training Funds for Pediatricians Lagging: Experts: MedlinePlus
On-the-Job Training Funds for Pediatricians Lagging: Experts
American Academy of Pediatrics says changes are needed to ensure enough children's specialists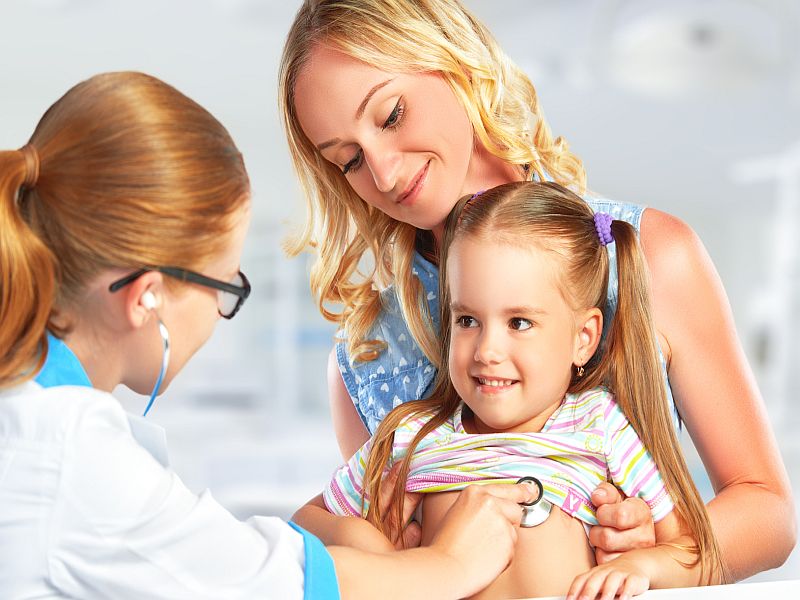 MONDAY, March 28, 2016 (HealthDay News) -- Funding for graduate medical education (GME) for doctors-in-training needs to be changed to deal with a shortage of pediatric specialists, the American Academy of Pediatrics says in an updated policy statement.
This shortage comes at a time when a growing number of American children have chronic health problems and special medical needs, according to a news release from the academy.
While enrollment at U.S. medical schools has increased in response to a shortage of doctors, an equal number of federally funded training positions for new medical graduates haven't been added, the AAP said.
And, only three years of residency training are fully funded. Additional years of specialized training are funded at 50 percent, the experts said.
"The need to fix our nation's graduate medical education funding system has reached a critical point," Dr. William Moskowitz, chair of the AAP Committee on Pediatric Workforce and one of the policy statement's authors, said in the news release.
"It has to be structured so that it can produce a physician workforce that meets the evolving health needs of the country, and especially its children," Moskowitz added.
The AAP explained that most teaching hospitals receive the bulk of their GME funds through Medicare. But pediatric residency programs based in children's hospitals rely on the Health Resources and Services Administration (HRSA). Because the HRSA funding must be re-allocated each year, it's a less secure source of funding.
The doctors' group is calling for: full funding of GME training for all pediatricians, including subspecialists and surgical specialists; more pediatric GME positions; stable funding for children's hospital residencies; and funding from more sources.
The AAP said that a number of groups should contribute to GME funding. These include: government, hospitals, health care systems, health maintenance organizations, the pharmaceutical industry, private and public insurers, medical device and equipment companies, health information technology companies and others. But these groups shouldn't be able to make changes to training requirements or the curriculum, the AAP said.
The policy statement was published online March 28 in the journal Pediatrics.
SOURCE: American Academy of Pediatrics, news release, March 28, 2016
HealthDay
Copyright (c) 2016
HealthDay
. All rights reserved.
More Health News on:
Monday, March 28, 2016