The High Price of Untreated Insomnia: MedlinePlus
The High Price of Untreated Insomnia
Not getting medications, therapies for condition costs about $100 billion a year, researchers report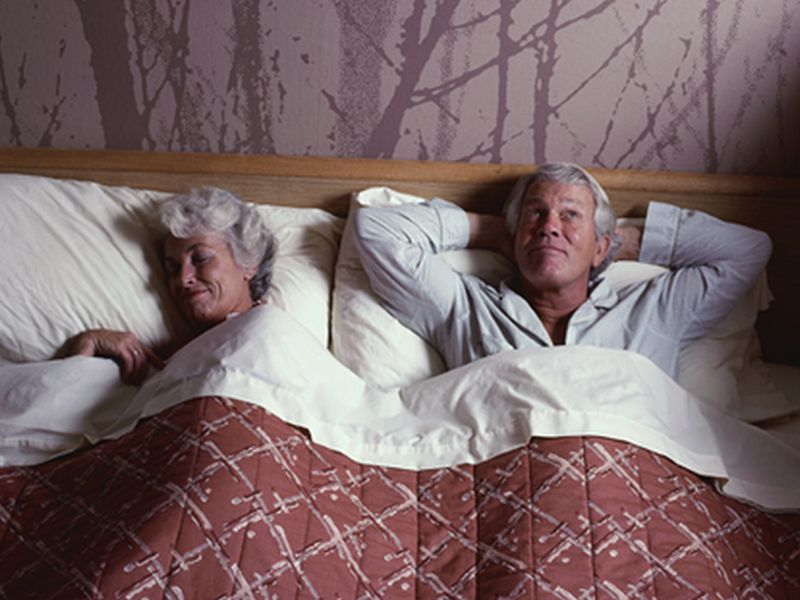 THURSDAY, March 10, 2016 (HealthDay News) -- Most people appreciate the value of a good night's sleep. But a new review has put a dollar amount on untreated insomnia in the United States, and found that it costs about $100 billion a year.
The researchers said that providing drug and behavioral therapies for untreated insomnia could lead to significant health care savings.
About one in five U.S. adults has trouble falling asleep or staying asleep, according to report author Emerson Wickwire. He is an assistant professor of psychiatry and medicine at the University of Maryland School of Medicine in Baltimore, where he also directs the Insomnia Program.
Wickwire and his colleagues reviewed previous research and found that the estimated economic cost of insomnia ranges from about $28 billion to $216 billion. That toll is due to factors such as poorer workplace performance, higher accident risk and greater use of health care services.
Even though there are highly effective treatments, many people with insomnia never get treated, the investigators said.
"People don't seek care in part because they're uncomfortable acknowledging it's a problem, or they don't realize it's a problem or that effective treatments are available," Wickwire said in a university news release. "And, of course, there's a gross lack of awareness among health care providers as well," he added.
Another problem is limited access to care.
"Payers, such as health insurers, have historically underfunded insomnia treatment, in part because they have not been sure what the payoff is," Wickwire said.
The researchers reviewed 10 studies that assessed the cost-effectiveness of drug and behavioral treatments for insomnia, and found that they reduced the use of health care services for the disorder.
Commenting on the study, Dr. E. Albert Reece, vice president for medical affairs at the University of Maryland, said that "cost-effectiveness is a key part of current health care research. This timely review presents information that may help policymakers determine the most effective, most efficient ways to improve the quality of sleep, which is a fundamental health requirement."
The study was published online recently in the journal Sleep Medicine Reviews.
SOURCE: University of Maryland, news release, March 7, 2016
HealthDay
Copyright (c) 2016
HealthDay
. All rights reserved.
More Health News on:
Thursday, March 10, 2016