Repeat C-Section May Have No Long-Term Health Risk for Baby: MedlinePlus
Repeat C-Section May Have No Long-Term Health Risk for Baby
Scottish study finds no significant differences in learning disabilities, risk for various conditions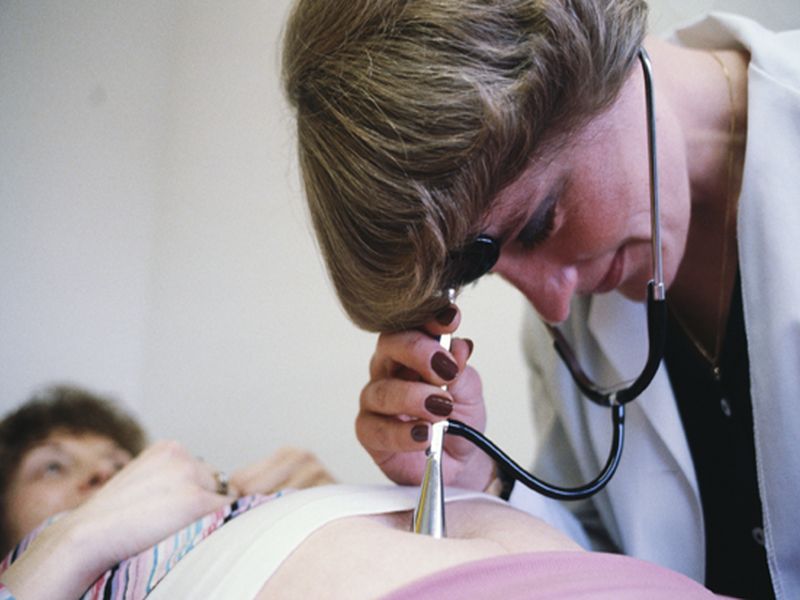 TUESDAY, March 15, 2016 (HealthDay News) -- There appears to be little increased risk to a child's health if a woman has a planned cesarean delivery after a prior C-section, a new study out of Scotland finds.
Still, C-section does come with risks, experts noted, and the steady rise in the number of U.S. births via the procedure has been cause for concern from medical groups, including the American College of Obstetrics and Gynecology.
Early in 2014, the group issued guidelines urging a more conservative approach to elective C-section.
"With concerns about the rising rate of cesarean section, the topic of vaginal birth after cesarean has become a key issue in modern obstetrics," said one obstetrician, Dr. Jennifer Wu, of Lenox Hill Hospital in New York City. She was not involved in the new study.
So, in terms of long-term health, does mode of delivery matter for a child born to a woman who has already had a prior C-section?
To help answer that question, a team led by Mairead Black of the University of Aberdeen tracked data from second births for more than 40,000 women in Scotland.
All of the women had a first child delivered by C-section. Their second births were either a planned (elective) C-section, unplanned C-section or vaginal delivery.
Several health outcomes among these second-born children were examined: obesity at age 5; hospitalization for asthma; prescription for asthma medication at age 5; hospitalization for irritable bowel disease; type 1 diabetes; learning disability; cerebral palsy; cancer; and death.
Children born by repeat planned and unplanned C-section were slightly more likely to be hospitalized for asthma than those in the vaginal delivery group, but the difference was not clinically significant, the researchers said.
Compared with vaginal delivery, learning disability and death were more common after unplanned C-section, but not planned C-section, according to the study published March 15 in the journal PLoS Medicine.
"Women may be somewhat reassured by the apparent lack of risk to long-term offspring health following planned, repeat C-section specifically," Black and colleagues wrote.
"This study may therefore support the process of planning birth after C-section in a way that reflects women's values and preferences," they concluded.
Wu said, "Patients and doctors should take all of this data into consideration when considering vaginal birth after C-section and the likelihood of successful [vaginal birth] should be a factor in the counseling."
SOURCES: Jennifer Wu, M.D., obstetrician-gynecologist, Lenox Hill Hospital, New York City; PLoS Medicine, news release, March 15, 2016
HealthDay
Copyright (c) 2016
HealthDay
. All rights reserved.
More Health News on:
Tuesday, March 15, 2016