Bone marrow-derived fibroblasts shown to promote breast cancer growth

Bone marrow-derived fibroblasts shown to promote breast cancer growth
A new study has revealed that breast cancer cells recruit bone marrow-derived fibroblasts to enhance their growth. It is hoped that the discovery will lead to the development of new treatments that target the cells in and around the tumor.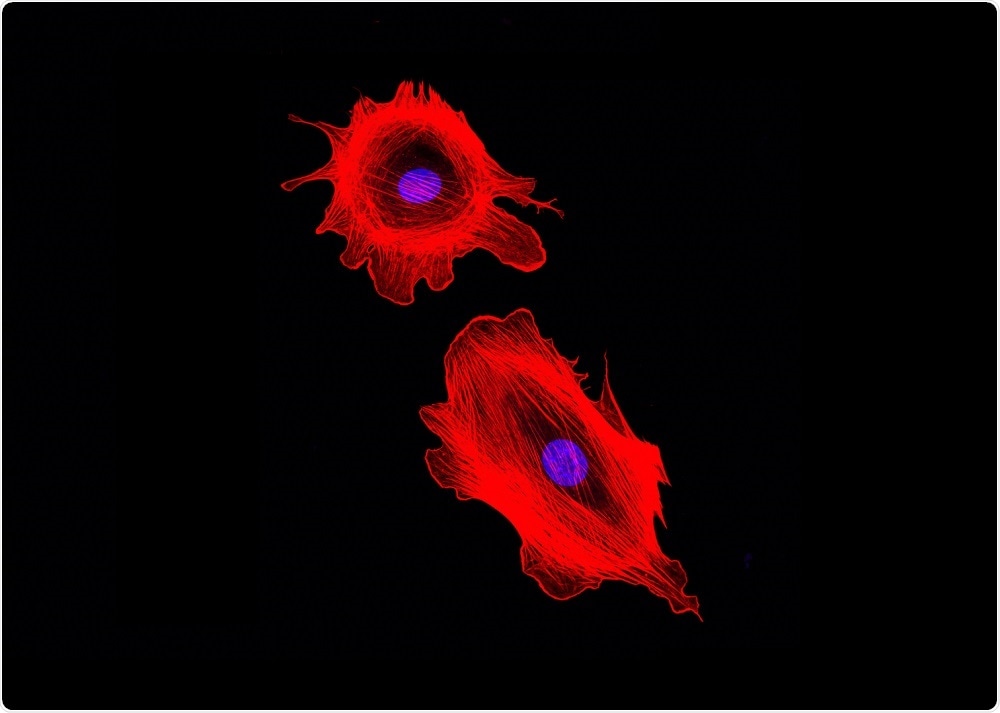 Many breast cancers show the presence of abundant fibroblasts from neighboring breast tissue and other body tissues.
Fibroblasts are typically associated with malignant solid tumors and are among the cell types that are not actually cancerous but enhance tumor progression.
For instance, fibroblasts within breast tumors secrete growth factors that increase the rate of proliferation of the cancer cells.
They also induce inflammation and tumor neovascularization (the formation of new blood vessels growing deep into the tumor).
Neovascularization of the tumor is essential to provide an adequate supply of oxygen and nutrients for its growth.
In the current experiment, led by Neta Eretz, at the Sackler School of Medicine, Tel Aviv University, breast cancers in mice were shown to contain a high percentage of fibroblasts recruited from mesenchymal stromal cells (MSCs).
These cells originate in the bone marrow and show significant differences from other fibroblasts present in cancerous growths.
One important difference is the absence of an important cytokine, a protein called PDGFRα. The lack of PDGFRα, therefore, acts as a marker for such cells.
Bone marrow-derived fibroblasts are strong promoters of tumor neovascularization (the formation of new blood vessels to supply a tumor) because they secrete high amounts of the protein clusterin.
The presence of such fibroblasts was associated with faster tumor growth rates due to improved vascularization, compared to other breast tumors which contain only fibroblasts derived from surrounding breast tissue.
The same team discovered that human breast cancers also showed the presence of fibroblasts which were negative for PDGFRα.
When the tumor concentration of PDGFRα was lower, the tumors were significantly more likely to be fatal.
In effect, therefore, breast tumors that recruit bone marrow-derived fibroblasts have taken a very important step towards more rapid growth and distant spread.
Gaining insight into how these cells work could well lead to the emergence of new treatments which selectively target not just the cancer cells but also the bone marrow-derived fibroblasts that support tumor progression.