06/04/2016 07:57 AM EDT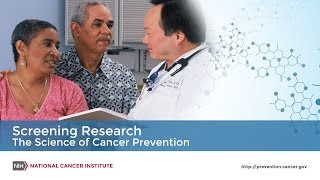 The NCI Division of Cancer Prevention (DCP) conducts and supports research to determine a person's risk of developing cancer and to find ways to reduce that risk. Early detection of cancer and cancer risk is a key area of research. More information is available at:
prevention.cancer.gov
.