Opioid Update: Painkiller Misuse in U.S. Doubled in Decade: MedlinePlus
Opioid Update: Painkiller Misuse in U.S. Doubled in Decade
Over 4 percent of adults reported nonmedical use of drugs like OxyContin in 2012-2013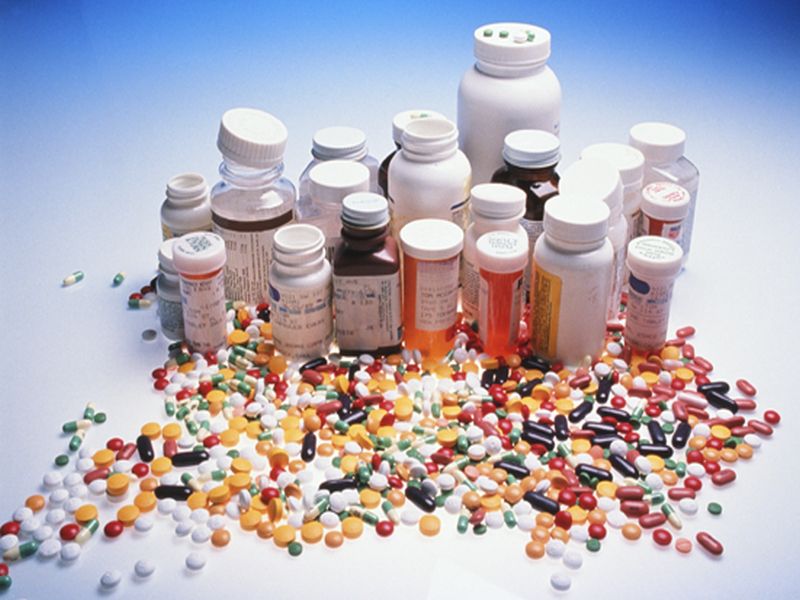 FRIDAY, June 24, 2016 (HealthDay News) -- More bad news from the U.S. drug wars: Misuse of prescription opioid painkillers by American adults more than doubled from the early 2000s to 2013, a new government study says.
Rates of addiction to powerful painkillers such as OxyContin and Vicodin also swelled during that time, according to the U.S. National Institute on Alcohol Abuse and Alcoholism (NIAAA).
"The increasing misuse of prescription opioid pain relievers poses a myriad of serious public health consequences," said Dr. Nora Volkow, director of the U.S. National Institute on Drug Abuse, which contributed funding for the study. These consequences range from addiction and overdose deaths to use of heroin, an illicit opioid, she said.
Survey results indicated more than 4 percent of adults reported nonmedical use of addictive opioids in 2012-2013. This means they took the drug without a prescription or more of the drug than prescribed or for longer periods or more often. Ten years earlier, less than 2 percent of adults reported such risky behavior.
Moreover, the proportion of adults who reported nonmedical use of opioids at some point in their lives rose from 4.7 percent to more than 11 percent during the study period.
And 2.1 million Americans met the criteria for prescription opioid use disorder, or opioid addiction, in 2012-2013.
The consequence are wide-ranging, Volkow pointed out. "These include increases in opioid use disorders and related fatalities from overdoses, as well as the rising incidence of newborns who experience neonatal abstinence syndrome," she said in a government news release.
In addition, Volkow said prescription opioid misuse can progress to intravenous heroin use. This in turn raises the risk for HIV, hepatitis C and other infections among people sharing needles, she explained.
According to the report, rates of prescription opioid misuse were highest among: men; people with annual incomes less than $70,000; those previously married; and people with a high school education or less.
Misuse was also higher among whites and Native Americans and those living in the Midwest and West, the study found.
NIAAA director George Koob said, "Given the dramatic increase in nonmedical use of prescription opioids, it is important that clinicians and patients also recognize the potent interaction of opioids with alcohol and other sedative-hypnotic drugs -- an interaction that can be lethal."
People who've had an alcohol use disorder are nearly twice as likely to also develop an opioid addiction, government data shows.
Treatment for misuse and abuse of prescription painkillers lags far behind the need, the study suggests.
Only about 5 percent of adults who misused prescription opioids in the past year and 17 percent of those with prescription opioid addiction ever receive treatment, researchers found. Recommended treatment includes medication and behavioral counseling.
The study was published online June 22 in the Journal of Clinical Psychiatry.
SOURCE: U.S. National Institute on Alcohol Abuse and Alcoholism, news release, June 22, 2016
HealthDay
Copyright (c) 2016
HealthDay
. All rights reserved.
News stories are provided by HealthDay and do not reflect the views of MedlinePlus, the National Library of Medicine, the National Institutes of Health, the U.S. Department of Health and Human Services, or federal policy.
More Health News on:
Friday, June 24, 2016