'Hidden' Brain Injury a Challenge for Military Doctors: MedlinePlus
'Hidden' Brain Injury a Challenge for Military Doctors
Potentially fatal damage from blasts doesn't always show on scans, study says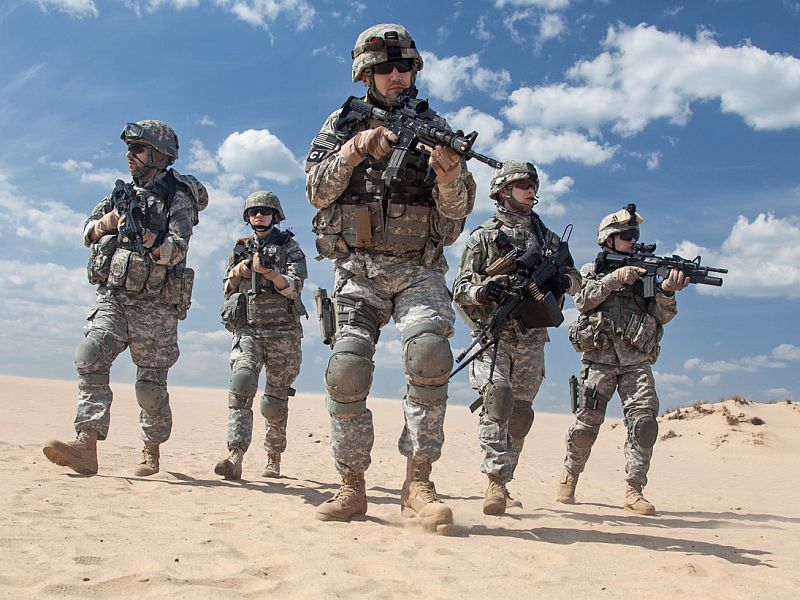 FRIDAY, June 10, 2016 (HealthDay News) -- Soldiers who survive explosive blasts may suffer from a distinctive pattern of "hidden" brain injury, a small study finds.
"Blast-related brain injuries are the signature injury of modern military conflicts," said study senior author Dr. Daniel Perl, of the Uniformed Services University of the Health Sciences, in Bethesda, Md.
"Although routine imaging for blast-related traumatic brain injury often shows no brain abnormalities, soldiers frequently report debilitating neuropsychiatric symptoms such as headaches, sleep disturbance, memory problems, erratic behavior and depression, suggesting structural damage to the brain," he explained.
"Because the underlying pathophysiology is unknown, we have difficulty diagnosing and treating these 'invisible wounds,' " Perl said.
For the study, researchers analyzed the brain tissue of eight U.S. military personnel who survived blasts but died four to nine days later from their injuries or other causes.
The pattern of damage in their brains was different from that seen in civilians with head injuries caused by contact sports, traffic crashes or prescription painkiller abuse, the researchers said.
However, the study authors noted that they lacked information about the soldiers' medical history. They said further research is needed to learn more about how high-explosive blasts from weapons such as grenades, mortars and improvised explosive devices affect the brain.
The study results were published June 9 in The Lancet Neurology.
More than 300,000 U.S. military personnel in the Iraq and Afghanistan conflicts have suffered traumatic brain injury from explosive blasts. The long-term effects of hidden brain injuries in these patients is a growing concern, according to the researchers.
"As exposure to blast shockwaves increases among soldiers and civilians in war zones, we need to further study these patterns, and compare them with soldiers' medical history in order to build a better understanding of the neuropathology of traumatic brain injury," Perl said in a journal news release.
Further work is needed to confirm the results, but the study draws attention to the need for increased research into blast-associated brain injury, agreed Dr. William Stewart, of the University of Glasgow, Scotland, and Dr. Douglas Smith, of the University of Pennsylvania in Philadelphia. Both brain injury experts authored an editorial accompanying the study.
SOURCE: The Lancet Neurology, news release, June 9, 2016
HealthDay
Copyright (c) 2016
HealthDay
. All rights reserved.
News stories are provided by HealthDay and do not reflect the views of MedlinePlus, the National Library of Medicine, the National Institutes of Health, the U.S. Department of Health and Human Services, or federal policy.
More Health News on:
Friday, June 10, 2016