Pot Use During Pregnancy Tied to Low Birth Weight Babies: MedlinePlus
Pot Use During Pregnancy Tied to Low Birth Weight Babies
Study also finds raised risk of newborns needing intensive care, but it doesn't prove cause-and-effect
Tuesday, April 5, 2016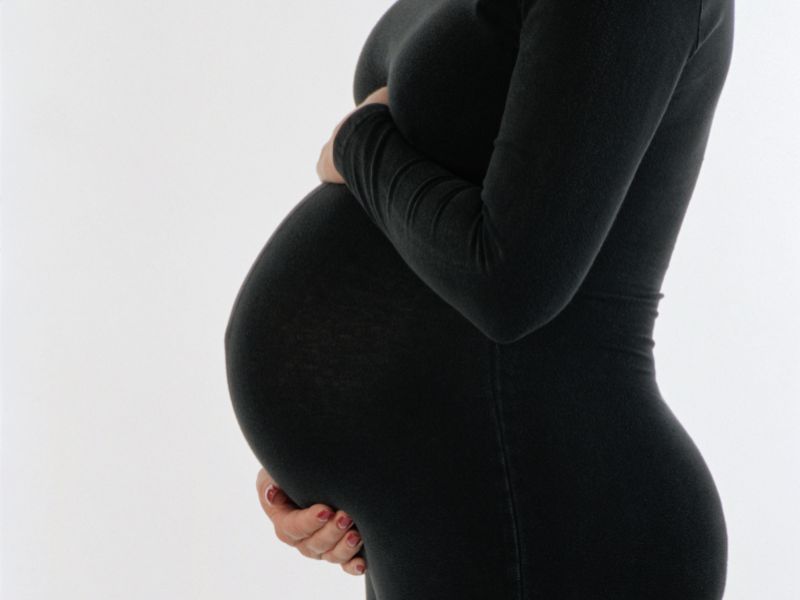 TUESDAY, April 5, 2016 (HealthDay News) -- Pregnant women who use marijuana may be putting their baby at risk for health problems, a new study suggests.
A review of 24 studies found that pot use during pregnancy is potentially linked to delivering a baby with a low birth weight and the newborn's placement in the intensive care unit, the researchers reported.
"As states and countries continue to legalize the use of cannabis [marijuana], understanding the relationship between cannabis and fetal health is essential," said study author Jayleen Gunn. She is an assistant research scientist at the University of Arizona in Tucson.
"Some previous studies have found a negative effect of cannabis on fetal health, while others found no effect," she said.
Many of the studies the researchers looked at could only show an association between marijuana and health problems in newborns, not that marijuana caused these problems.
In addition, the studies did not account for use of other drugs or unhealthy habits the pregnant women may have engaged in that might also cause low birth weight and other health problems, the researchers noted.
Because recent research has pointed to links between marijuana use and an increased risk of car accidents, psychosis, HIV and other health problems, more research is needed to nail down the potential harm to maternal health and fetal development, the study authors said.
"Pregnant women could benefit from education on the potential side effects of using cannabis during pregnancy. More research is needed in order to understand this relationship," Gunn suggested.
In the review, Gunn and her colleagues found that infants exposed to marijuana in the womb had 77 percent higher odds of being underweight at birth, compared with infants whose mothers did not use marijuana.
Also, if the mother used marijuana during pregnancy, the baby had a two times greater likelihood of being placed in an intensive care unit, compared with infants whose mothers did not use the drug during pregnancy, Gunn said.
In addition, mothers-to-be who used marijuana were 36 percent more likely to be anemic than women who didn't use the drug, the findings showed.
Gunn said the study authors weren't able to tell if outcomes were different between marijuana that was smoked or eaten, as in a brownie.
"Unfortunately, the research is not there yet to look at the form of cannabis or the amount used," she said. "It's a major limitation to the research available at this time."
Marijuana "remains the drug of choice in developed and developing countries," with up to 5 percent of 15- to 64-year-olds around the world believed to use it, the researchers said.
The report was published online April 5 in the journal BMJ Open.
Paul Armentano is deputy director of NORML, a group that advocates for the legalization of marijuana. He said that little is known about the effect of marijuana on a developing fetus.
"This is in contrast to the known prenatal effects of many other controlled substances, both illicit and licit, the significant adverse effects of which are well-documented," he said.
The available data does not indicate that any potential "adverse impact of maternal cannabis use is any greater than the known adverse effects of tobacco and alcohol," Armentano added.
Treating cannabis like other legal, regulated substances means, in certain circumstances, discouraging its use among certain populations who may be at higher risk than the general population, he noted.
SOURCES: Jayleen Gunn, Ph.D., assistant research scientist, University of Arizona, Tucson; Paul Armentano, deputy director, NORML; April 5, 2016, BMJ Open, online
HealthDay
Copyright (c) 2016
HealthDay
. All rights reserved.