Clues to Zika Virus' Structure May Point to Weaknesses: MedlinePlus
Clues to Zika Virus' Structure May Point to Weaknesses
Scientists say insights could further research into vaccine, treatments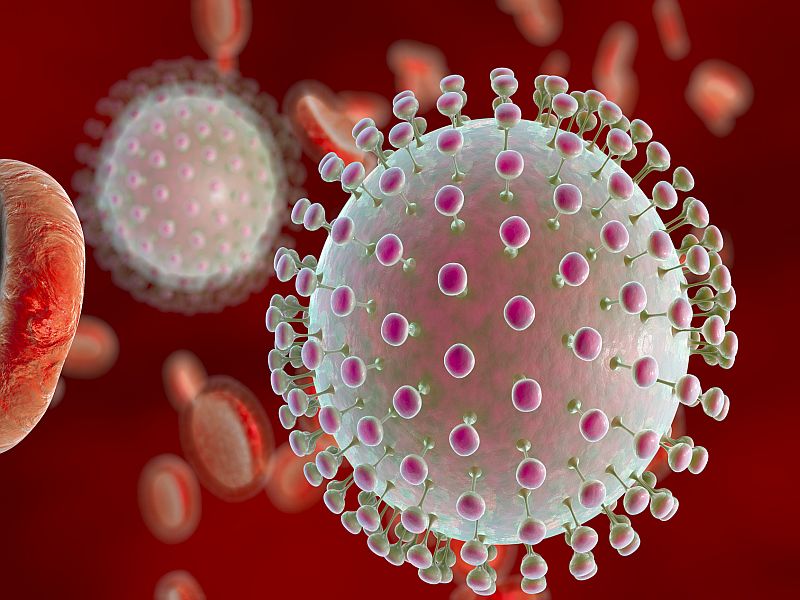 THURSDAY, March 31, 2016 (HealthDay News) -- With the emergence of the Zika virus' devastating effect on newborns, the race for a vaccine has acquired a new urgency.
Now, U.S. scientists say they've uncovered secrets to the germ's physical structure that might help researchers reach that goal.
"The structure of the virus provides a map that shows potential regions of the virus that could be targeted by a therapeutic treatment, used to create an effective vaccine or to improve our ability to diagnose and distinguish Zika infection from that of other related viruses," study lead author Richard Kuhn, of Purdue University, said in a university news release.
The mosquito-borne virus -- which generally doesn't cause serious illness in adults -- has been associated with thousands of cases, mostly in Brazil, of a severe birth defect called microcephaly. Babies with microcephaly have abnormally small heads, and most wind up with stunted brain development, the U.S. Centers for Disease Control and Prevention said.
Zika infection has also been linked to an increased risk for the autoimmune disease Guillain-Barre syndrome, according to the CDC.
So, the race is on to investigate this otherwise little-understood germ and develop a vaccine to counter its potentially devastating effects.
In their research, Purdue biological scientists Kuhn and Michael Rossmann led a team that mapped the structure of the Zika virus. The two have studied flaviviruses -- the family of pathogens to which Zika belongs -- for 14 years. They said they were the first to discover the structures of two other flaviviruses, dengue and West Nile.
In the new research, Kuhn and Rossmann collaborated with Theodore Pierson, chief of viral pathology at the U.S. National Institutes of Health's National Institute of Allergy and Infectious Diseases (NIAID).
The team focused on a sample of Zika virus taken from a patient infected during an outbreak in French Polynesia. Looking at the virus with "near-atomic resolution," the researchers discovered that Zika has many chemical and genomic structures that are found in better-known, related viruses such as dengue, West Nile, yellow fever and Japanese encephalitis.
This strong similarity to other flaviviruses is reassuring, Kuhn said, because scientists are already busy looking for vaccines for those pathogens.
However, Zika also differs in key ways from those viruses, the research team noted.
"Most viruses don't invade the nervous system or the developing fetus due to blood-brain and placental barriers, but the association with improper brain development in fetuses suggest Zika does," said study co-author and Purdue graduate student Devika Sirohi.
"It is not clear how Zika gains access to these cells and infects them, but these areas of structural difference may be involved. These unique areas may be crucial and warrant further investigation," Sirohi said.
The scientists uncovered a key spot on the virus' surface that seems to set Zika apart from other flaviviruses. This projecting structure might act as a unique "lure," the research team explained, drawing in human cells for contact and infection.
"If this site functions as it does in dengue and is involved in attachment to human cells, it could be a good spot to target an antiviral compound [treatment]," Rossmann said. "If this is the case, perhaps an inhibitor [vaccine] could be designed to block this function and keep the virus from attaching to and infecting human cells."
The study was funded by NIAID and published online March 31 in the journal Science.
SOURCE: Purdue University, news release, March 31, 2016
HealthDay
Copyright (c) 2016
HealthDay
. All rights reserved.
More Health News on:
Thursday, March 31, 2016