Tuberculosis Decline in U.S. Has Stalled, CDC Reports: MedlinePlus
Tuberculosis Decline in U.S. Has Stalled, CDC Reports
Agency reaffirms its commitment to eliminating the lung infection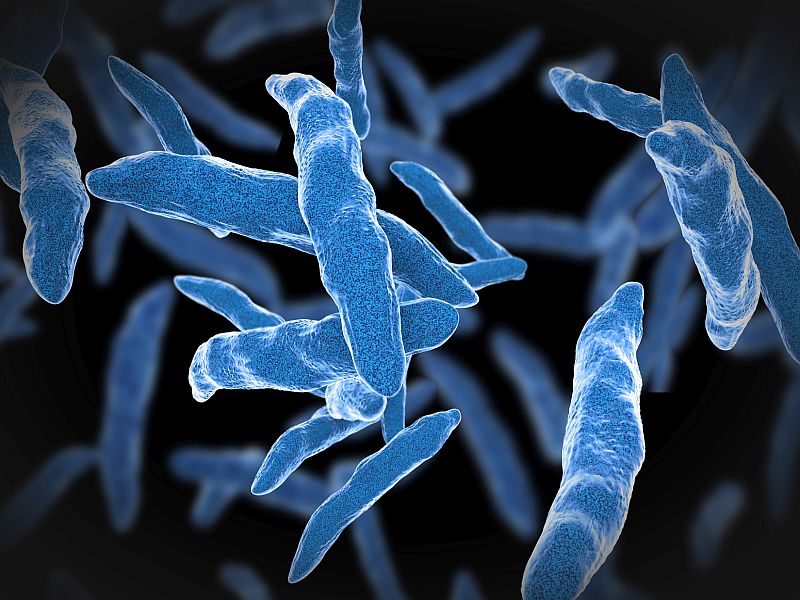 THURSDAY, March 24, 2016 (HealthDay News) -- Two decades of progress toward eliminating tuberculosis in the United States has stalled, with incidence of the lung disease holding steady from 2013 to 2015, a federal government report shows.
"Resuming progress toward TB elimination in the United States will require intensification of efforts both in the U.S. and globally," said researchers from the U.S. Centers for Disease Control and Prevention's National Tuberculosis Surveillance System.
If not treated, TB can be fatal. The bacterial infection is spread through the air, when someone infected coughs, sneezes or speaks. However, it is not easily transmitted -- you must be in close contact with someone who has TB for a long period of time, according to the American Lung Association.
Overall, TB incidence leveled off at about three new cases per 100,000 people each year between 2013 and 2015, according to preliminary data from the CDC.
But differences were reported between people born in the United States and foreign-born residents. For instance, new annual cases of TB declined slightly among U.S. residents who were born elsewhere -- falling from 15.6 to 15.1 per 100,000.
However, new TB cases among U.S.-born residents remained at 1.2 per 100,000 people annually.
The statistics were published in the CDC's March 25 Morbidity and Mortality Weekly Report in conjunction with World TB Day, which is March 24. This was the date in 1882 when Dr. Robert Koch announced he discovered the bacterium that causes tuberculosis.
"CDC is committed to eliminating TB in the United States," the report said. "These efforts will not only focus on strengthening existing systems for interrupting TB transmission, but also on increasing testing and treatment of persons with latent TB infection."
More than half of the nation's tuberculosis cases occur in four states -- California, Florida, New York and Texas, the report noted. Each state reported more than 500 cases of TB in 2015, as they did for the previous seven years.
The CDC said it needs to continue analyzing available data to understand why TB's decline has plateaued.
SOURCE: U.S. Centers for Disease Control and Prevention's Morbidity and Mortality Weekly Report, March 25, 2016
HealthDay
Copyright (c) 2016
HealthDay
. All rights reserved.
More Health News on:
Thursday, March 24, 2016