School Breakfast Programs Vital, Even if Some Kids Also Eat at Home: MedlinePlus
School Breakfast Programs Vital, Even if Some Kids Also Eat at Home
Skipping the morning meal was tied to higher weight in study of middle schoolers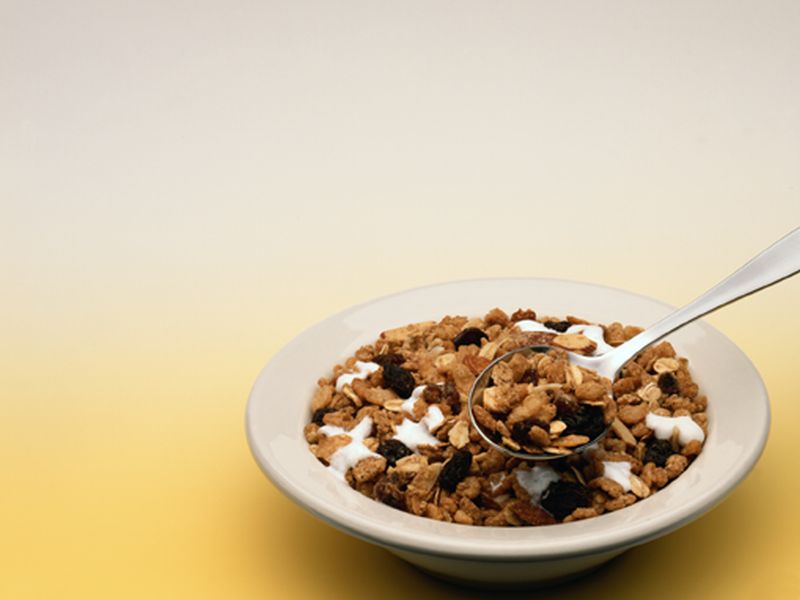 THURSDAY, March 17, 2016 (HealthDay News) -- Students who eat two breakfasts are less likely to become overweight or obese than those who skip the morning meal, according to a new study.
"When it comes to the relationship between school breakfast and body weight, our study suggests that two breakfasts are better than none," Marlene Schwartz, director of the Rudd Center for Food Policy & Obesity at the University of Connecticut, said in a university news release.
The study included about 580 students at 12 urban middle schools that provided free breakfast and lunch. The students' breakfast-eating habits and weight were monitored from fifth to seventh grade.
Students who skipped or didn't have breakfast on a regular basis were more than twice as likely to be overweight or obese than those who ate breakfast at home and again at school, the investigators found.
Weight changes for those who ate two breakfasts were no different than for all other students, according to the study published March 17 in the journal Pediatric Obesity.
While research shows that eating breakfast benefits students' school performance, health and body weight, the study authors said that there have been concerns that having two breakfasts could put youngsters at risk for unhealthy weight gain.
This study shows those concerns are unfounded, the researchers said.
About one-third of U.S. children and teens are overweight or obese, according to the U.S. Centers for Disease Control and Prevention.
SOURCE: University of Connecticut, news release, March 17, 2016
HealthDay
Copyright (c) 2016
HealthDay
. All rights reserved.
More Health News on:
Thursday, March 17, 2016