Head Lice No Cause for Panic, Expert Says: MedlinePlus
Head Lice No Cause for Panic, Expert Says
But ask your pediatrician if a prescription remedy is needed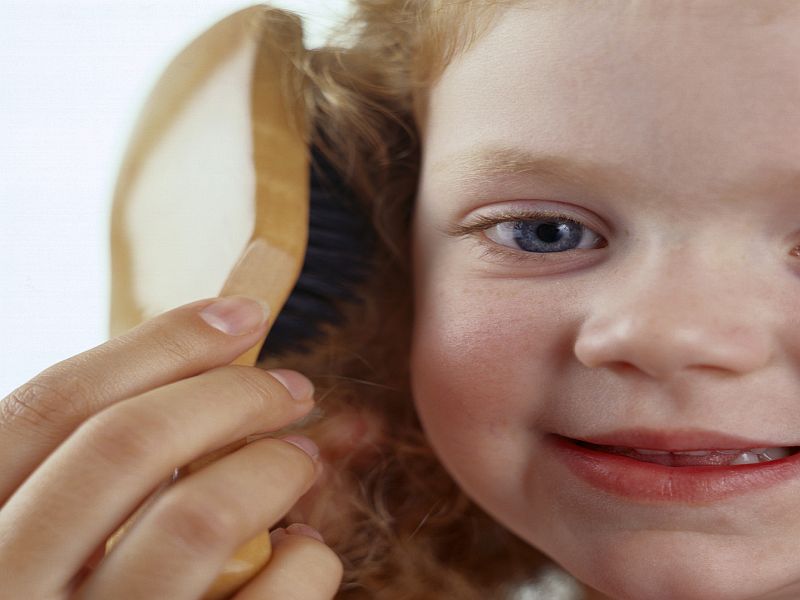 MONDAY, March 7, 2016 (HealthDay News) -- Most parents have at one time or another received the dreaded school notice: a case of head lice has been detected in your child's class.
But, an expert says, there's no need to panic.
Head lice don't carry diseases or indicate poor parenting or housekeeping, said Dr. Karen Sheehan, a pediatric emergency medicine specialist at the Ann & Robert H. Lurie Children's Hospital of Chicago.
Children should not be sent home from school early if they're found to have lice, Sheehan added. The insects move by crawling and cannot hop or fly. So, as long as teachers keep children's heads apart, there should be no further spread of lice, she explained.
Would you recognize the signs of lice? Most are accurately diagnosed when a live louse is seen moving, Sheehan said in a hospital news release.
Seeing nits, or lice eggs, within one-quarter-inch of the scalp suggests a person has lice, but does not confirm an infestation, she explained. If the nits are more than one-quarter-inch from the scalp, it is likely an old infestation or not lice at all, but rather dandruff or dirt.
A recent study reported that lice in at least half of the United States have developed resistance to pyrethroids, an over-the-counter treatment product.
So, if you believe your child may have lice, ask your pediatrician if you need a prescription to treat them. There are several effective prescription remedies available, Sheehan said.
Lice can also be removed using a fine-tooth comb or a commercial hair treatment service.
If head lice are discovered on one family member, all household members should be checked, according to the American Academy of Pediatrics. The use of home pesticides is not recommended, but washing pillow cases and treating natural bristle hair brushes are reasonable measures, the group said.
Also, teaching children not to share personal items such as combs, brushes and hats can help reduce the risk of head lice. Regular checks by parents can help with quick detection and treatment of head lice infestations.
SOURCE: Ann & Robert H. Lurie Children's Hospital of Chicago, news release, Feb. 29, 2016
HealthDay
Copyright (c) 2016
HealthDay
. All rights reserved.
Monday, March 7, 2016