Researchers Say They Find Genes Linked to Alzheimer's Timing: MedlinePlus
Researchers Say They Find Genes Linked to Alzheimer's Timing
Some sped up disease, others delayed it, study says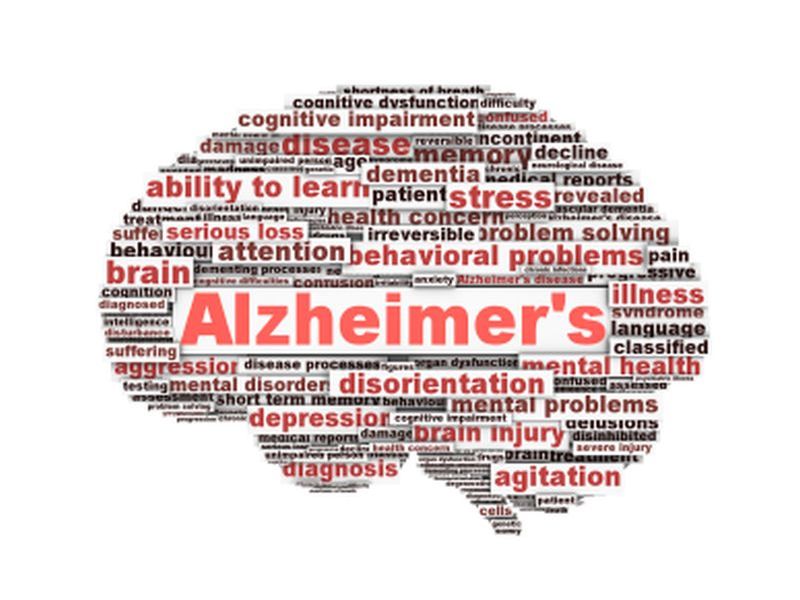 FRIDAY, Dec. 4, 2015 (HealthDay News) -- Researchers say they have discovered a network of nine genes that may play a role in the development of Alzheimer's disease.
Some of the genes seem to delay disease onset by up to 17 years, while others hasten its progress. This discovery may one day help lead to new treatments for the disease that affects up to 35 million people worldwide, the scientists said.
"If you can work out how to decelerate the disease, then you can have a profound impact," lead researcher Mauricio Arcos-Burgos, an associate professor and medical geneticist from the School of Medical Research at the Australian National University, said in a university news release.
"I think it will be more successful to delay the onset of the disease than to prevent it completely. Even if we delay the onset by on average one year, that will mean 9 million fewer people have the disease in 2050," he added.
For the study, published Dec. 1 in the journal Molecular Psychiatry, the researchers conducted a genetic study of 5,000 members of a family in Colombia with high rates of hereditary Alzheimer's. The scientists concluded that the family's predisposition to the disease is due to a gene mutation in one ancestor who came to the region about 500 years ago.
The U.S. National Institutes of Health has committed $170 million for research to develop new treatments for Alzheimer's, and those treatments will be tested in this family, the study authors said.
SOURCE: Australian National University, news release, Dec. 1, 2015
HealthDay
Copyright (c) 2015
HealthDay
. All rights reserved.
More Health News on:
Friday, December 4, 2015