Healthy Habits Help Reduce Risk of Heart Failure, Study Finds
Steps include controlling blood pressure and cholesterol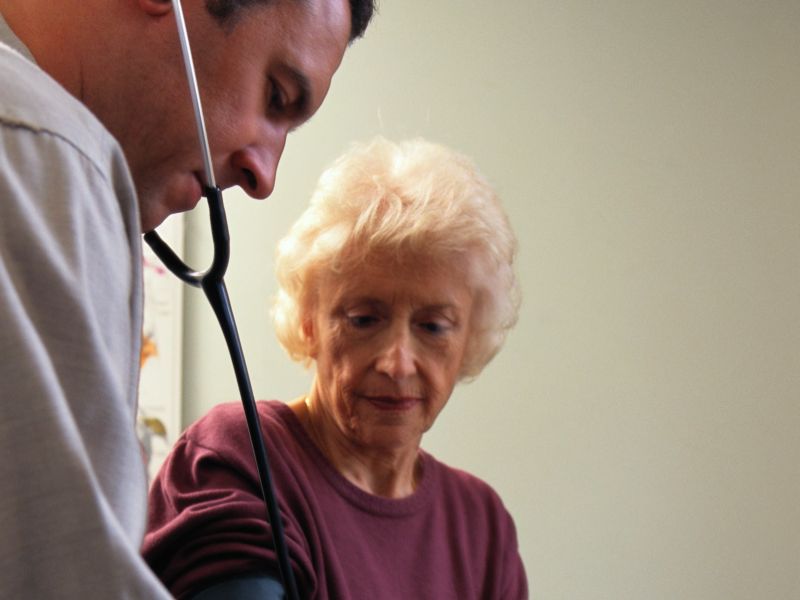 TUESDAY, Dec. 22, 2015 (HealthDay News) -- Following seven healthy habits might reduce your risk of heart failure, a new study says.
"Even though there is awareness about the importance of a healthy lifestyle, many people don't act on those messages," said senior study author Vanessa Xanthakis, an assistant professor of medicine and biostatistics at Boston University.
The study included just over 3,200 Americans, average age 59, who were followed for up to 12 years. During that time, 188 developed heart failure. This is a condition where the heart can't pump enough blood to meet the body's needs.
Those who had high scores on the American Heart Association's Life's Simple 7 checklist for a healthy heart had a lower risk of heart failure, the study found.
The measures on the checklist are: manage blood pressure, control cholesterol, reduce blood sugar, get physically active, eat better, lose weight and quit smoking.
For each one-point higher score on the checklist, people had a 23 percent lower risk of heart failure. Compared to those who scored in the bottom third, those in the middle third reduced their risk by nearly half, and those in the top third reduced their risk even more, the researchers said.
The study was published Dec. 22 in the journal Circulation: Heart Failure.
"This study points to the importance of knowing your numbers and speaking to your doctor about improving your score on each health metric and trying to get as close to ideal status as possible," Xanthakis said in a journal news release.
Study lead author Dr. Matthew Nayor, a cardiology fellow at Brigham and Women's Hospital in Boston, spoke to the benefits of following the Life's Simple 7 recommendations. "This is a useful [guide] for a healthy lifestyle that may not only help you reduce your chances of heart attack and stroke, but also of developing heart failure in the future," he said.
About 5.7 million Americans are living with heart failure, the heart association says.
SOURCE: Circulation: Heart Failure, news release, Dec. 22, 2015
HealthDay
Copyright (c) 2015
HealthDay
. All rights reserved.
More Health News on:
Tuesday, December 22, 2015