Ebola Survivors Face Complications Months After Treatment, Study Finds
The virus may linger in certain body fluids, researchers say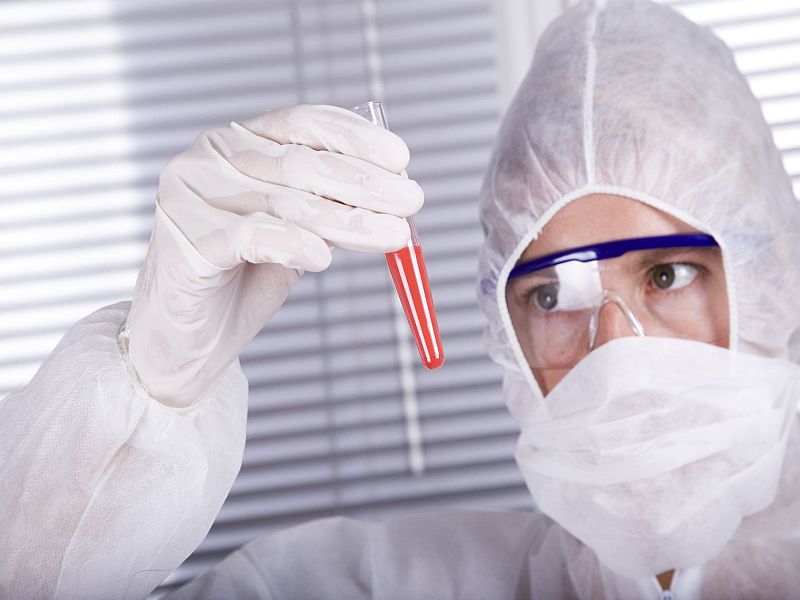 TUESDAY, Dec. 22, 2015 (HealthDay News) -- Some Ebola survivors develop vision and hearing problems as well as joint pain months after treatment, suggesting the virus lingers in some body fluids, new research shows.
Records from the Ebola Virus Disease Survivor Clinic in the West African country of Sierra Leone showed the clinic provided care for 603 of the 661 people in the Port Loko district who survived an Ebola outbreak that began in December 2013.
Complications were common among 277 survivors examined in March and April 2015, according to study senior author Dr. Sharmistha Mishra, an infectious disease specialist at St. Michael's Hospital in Toronto who spent five months as a clinical consultant for the Ebola response in Sierra Leone.
Of those survivors, 76 percent experienced joint pain; 60 percent developed vision problems; and 24 percent developed hearing problems, the research published Dec. 22 in the Lancet Infectious Diseases found. The study also found that 18 percent of the survivors developed inflammation of the eye. In some cases, it was serious enough that it could lead to vision loss.
The patients who had more of the virus in their blood when they were diagnosed were more likely to develop eye problems, Mishra said in a St. Michael's Hospital news release.
These symptoms were reported at the patients' follow-up appointment at the survivor clinic. The median time after discharge was 122 days, meaning half were seen sooner, half later.
During initial treatment, the Ebola virus is quickly cleared from most bodily fluids. But the study authors suggested the virus may linger in what they called "immunologically privileged" sanctuaries such as semen and a type of fluid in the eye. They said the findings highlight the need for follow-up care for Ebola survivors who may be struggling with complications of the disease.
The Ebola outbreak in Sierra Leone, Liberia and Guinea -- all in West Africa -- began in March 2014 and was the largest in history. It sickened nearly 29,000 people and killed 11,315, according to the World Health Organization.
SOURCE: St. Michael's Hospital, news release, Dec. 22, 2015
HealthDay
Copyright (c) 2015
HealthDay
. All rights reserved.
More Health News on:
Wednesday, December 23, 2015