Weight-Loss Surgery Lowered Risk of Heart Attack, Type 2 Diabetes in Study
British researchers say procedure provides many long-term health benefits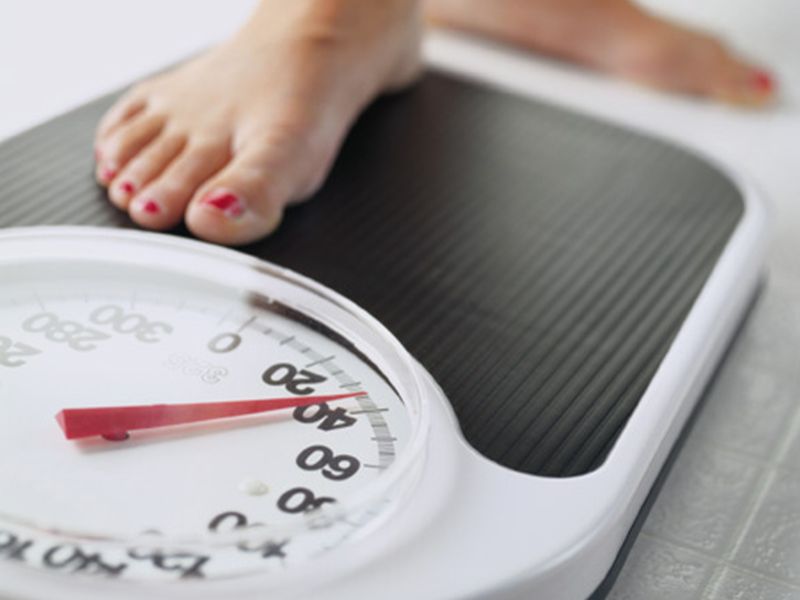 TUESDAY, Dec. 22, 2015 (HealthDay News) -- Weight-loss surgery can reduce the risk of heart attack, type 2 diabetes and other obesity-related health problems, a new study says.
"Bariatric surgery is safe and produces unrivaled health benefits that are life-changing for patients and cost-saving [for Britain's National Health Service]," said study co-author Rachel Batterham, head of the Bariatric Centre for Weight Management and Metabolic Surgery at University College London Hospital. She is also a professor at the Centre for Obesity Research at University College London in England.
"Unfortunately, less than 1 percent of the patients who could benefit from this surgery currently receive surgery. This represents a major missed opportunity in terms of improving health and economic savings. Action is now needed to remedy this situation," she said in a news release from the London School of Hygiene & Tropical Medicine. The study resulted from a partnership between the two schools.
The findings suggest that making weight-loss surgery more widely available could improve the health of people who are very obese, the British researchers said.
They reviewed medical records over 3.5 years from more than 3,800 very obese people who had weight-loss surgery. They compared them to a control group of very obese people who didn't have the surgery.
Weight-loss surgery led to substantial weight loss. The procedure also improved or reduced the risk of serious obesity-related health conditions, the researchers said.
Compared to the control group, those who had weight-loss surgery were 70 percent less likely to have a heart attack and nine times more likely to have major improvements in type 2 diabetes, the study found. Weight-loss surgery also had positive effects on blood pressure, angina and sleep apnea, the researchers added.
The researchers calculated that if the 1.4 million very obese people in the United Kingdom had weight-loss surgery, there would be 80,000 fewer cases of high blood pressure, 40,000 fewer cases of type 2 diabetes, and 5,000 fewer heart attacks over four years.
Also, 110,000 people with type 2 diabetes and 13,000 people with high blood pressure would have significant improvements in their conditions, according to the study in the Dec. 22 PLOS Medicine.
Lead author Ian Douglas, an epidemiologist from the London School of Hygiene & Tropical Medicine, said, "Obesity is one of the biggest health problems of our generation. Rates of cardiovascular disease, although slowly declining, are still alarmingly high while type 2 diabetes is on the rise, affecting 3.5 million people in Britain.
"Finding effective ways to tackle the obesity crisis is therefore a key public health strategy," he said in the news release.
SOURCE: London School of Hygiene & Tropical Medicine, news release, Dec. 22, 2015
HealthDay
Copyright (c) 2015
HealthDay
. All rights reserved.
More Health News on:
Tuesday, December 22, 2015