Pediatricians' Group Urges Action on Climate Change: MedlinePlus
Pediatricians' Group Urges Action on Climate Change
Natural disasters, diseases and excess heat threaten children's health, says American Academy of Pediatrics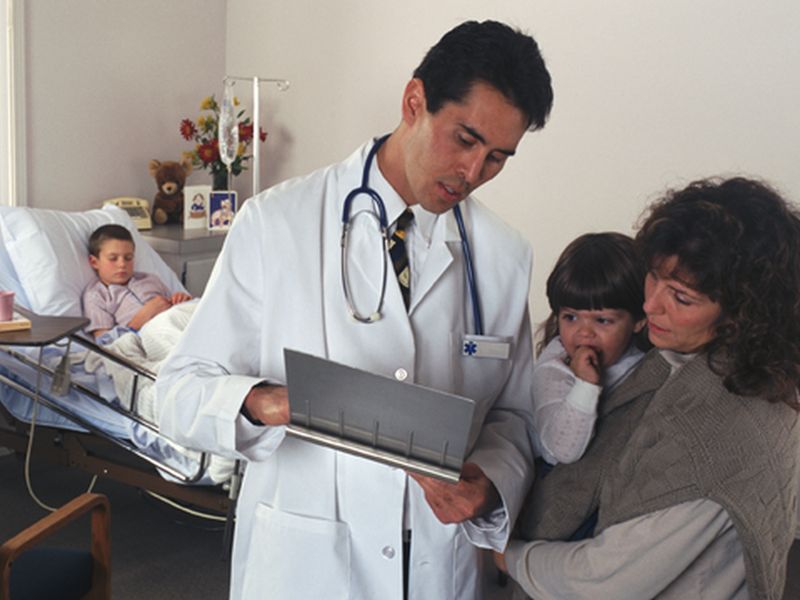 MONDAY, Oct. 26, 2015 (HealthDay News) -- Dirtier air, heat stress, greater exposure to Lyme disease -- these and other threats to children will increase because of climate change, a leading group of U.S. pediatricians warns.
Doctors and policy makers must take steps to protect youngsters from the hazardous effects of climate change, the American Academy of Pediatrics said in a new policy statement.
"Every child needs a safe and healthy environment and climate change is a rising public health threat to all children in this country and around the world," academy president Dr. Sandra Hassink said in a news release from the organization.
The threats to children also include natural disasters, more infectious diseases and problems with food and water supplies, the academy said.
"Pediatricians have a unique and powerful voice in this conversation due to their knowledge of child health and disease, and their role in ensuring the health of current and future children," Hassink added.
The policy statement, released Friday at the start of the academy's annual meeting in Washington, D.C., was published online Oct. 26 in Pediatrics.
The World Health Organization said more than 88 percent of current climate change-related diseases occur in children younger than 5 years old, according to the statement.
Statement lead author Dr. Samantha Ahdoot said in the news release, "Children are uniquely at risk to the direct impacts of climate changes like climate-related disaster -- including floods and storms -- where they are exposed to increased risk of injury, death, loss of or separation from caregivers, and mental health consequences.
"They are also more vulnerable to the secondary impacts of global warming, like disease," she said. For example, climate warming has been linked to northern expansion of Lyme disease in North America, putting more American children at risk of this deer tick-transmitted disease, she explained.
The statement outlined various climate-change effects on children. Among them:
Infant heat-related deaths will rise 5.5 percent among females and 7.8 among males by the end of this century.
By 2030, climate change is expected to cause an additional 48,000 diarrhea-related deaths among children younger than 15, primarily in Asia and sub-Saharan Africa.
Climate change influences infectious diseases that affect children worldwide. Besides Lyme disease, these include malaria, dengue fever, West Nile virus, chikungunya, Rocky Mountain spotted fever, diarrheal illness, amebic meningoencephalitis (a disease of the central nervous system) and coccidioidomycosis ("valley fever").
The number of heat stroke deaths among American high school and college football players nearly doubled from 15 in 2000 to 29 in 2010.
The policy statement called for greater emphasis on energy conservation, renewable energy, research on climate change-associated health effects, and public education about the issue.
SOURCE: American Academy of Pediatrics, news release, Oct. 23, 2015
HealthDay
Copyright (c) 2015
HealthDay
. All rights reserved.
More Health News on:
Monday, October 26, 2015