Empowering the NHS through Industry Partnerships

Empowering the NHS through Industry Partnerships

Cara Afzal & Lee-Ann Farrell
Health Innovation Manchester
& Janssen UK
An interview with Cara Afzal, Senior Programme Development Lead at
Health Innovation Manchester
, and
Lee-Ann Farrell
, Government Affairs Manager for Wales and Northern Ireland at Janssen, the pharmaceutical company of Johnson & Johnson, discussing the importance of industry partnerships with the NHS, and how Janssen
are
working to improve dementia care for Manchester and hematology services for Wales.
Please can you introduce yourselves and the roles you carry out?
Cara: I'm Cara Afzal and am one of three Senior Programme Development Leads at Health Innovation Manchester, which is responsible for deploying proven innovations into health and care services, whether it be a new medication, digital solution or technology device.
My role focuses on cardiovascular, mental health and deploying nationally identified innovations. I oversee a number of programmes and projects aiming to improve the way that we deliver healthcare to our 2.8m Greater Manchester citizens.
sdecoret | Shutterstock
Lee-Ann: I'm Lee-Ann Farrell, and I work in government affairs for Janssen UK, which is the pharmaceutical company of Johnson & Johnson. We have three divisions; medical devices, consumer, and pharmaceutical, and I work in the pharma-specific part of the company.
I mainly work in Wales and Northern Ireland in the area of government affairs, but also oversee partnerships with various institutions and companies in the UK, including one with Health Innovation Manchester which is focusing on Dementia.
Why is it important for the pharmaceutical industry to form partnerships with the NHS?
Lee-Ann: Johnson & Johnson is the world's largest diversified healthcare company, and we feel it is our duty to form partnerships that will benefit patients wherever there is an opportunity to do so.
We are always looking to for opportunities to partner with other industries, other pharmaceutical companies, academia and government bodies. Patients are our first responsibility as a company, so anything we can do to improve the care they receive is important to us.
Cara Afzal: We have a diverse and rich portfolio of innovations that we are actively deploying and have developed good working relationships with the pharmaceutical industry through our strategic partnership with the Association of the British Pharmaceutical Industry (ABPI). Industry has a lot to offer, and it's important that we create a safe space where the NHS can collaborate with pharma for the benefit of patients.
What is the Dementia Industry Group and how is the partnership with Health Innovation Manchester transforming care for patients with dementia?
Lee-Ann: The Dementia Industry Group is a collaboration between six global pharmaceutical companies and Health Innovation Manchester. By 2025, a million people in the UK will have been diagnosed with dementia, and by 2050, that number will rise to two million.
The bulk of the care for these patients will fall on the NHS and social care services, so it's important that the UK health service is prepared for when we do have a breakthrough in treating this disease.
Our partnership with Health Innovation Manchester is the start of us thinking broadly and holistically about where we currently are, versus where we are likely to be, and the changes that need to come with this.
We have come together to preempt everything from patient engagement and involvement, to strategies that will spread the message that what's good for your heart is also good for your head. We're also educating clinicians about risk profiling, biomarkers and being better at identifying patients who are likely to be affected so that they can make lifestyle changes early.
Once you've identified patients at risk of developing dementia, you need to decide what you are going to do with them, who's going to look after them, and who will be given access to new treatments when they become available. The NHS needs to be able to fund all of this and be prepared for the inevitable rise in elderly patients with dementia.
That's why the Dementia Industry Group was such a brilliant project for us to get involved in because nobody can answer those questions on their own.
VeronikaChe | Shutterstock
Cara: From our perspective, the Dementia Industry Group is unique to Manchester. You rarely get several interested parties collectively working together to tackle a growing health problem. We're bringing in charities too, who give real-world insights into the problem.
The main role that Health Innovation Manchester plays is helping to bring together members of the Dementia Industry Group with representatives from the NHS and academic partners. We aim to think things through differently and act strategically to prepare for the future.
Through this collaboration, we've been able to quite quickly mobilize a number of work streams that will change the lives of patients with dementia and their families. As Lee-Ann mentioned, there is no way we can do this alone. One of the good things about this partnership is that we're explicit and clear about the expectations on both sides, so the initiatives we come up with are sustainable long-term.
Our next step is to strengthen patient involvement, as they are the primary reason we are doing all of this.
How are Janssen and Myeloma UK working with NHS Wales to improve outcomes for patients with myeloma?
Lee-Ann: This is a second, discrete partnership that is separate from our work with Health Innovation Manchester. It's a partnership between Janssen, NHS Wales, and Myeloma UK, with support from the Welsh government.
Improving care starts with data. We need good, strong, robust data to guide our efforts and prove that any proposed intervention is likely to work. This is why we are working on a data solution for patients in Wales with myeloma.
We are currently collating all information taken from patients with myeloma, from primary to tertiary care centers, into one centralized health record. What's different about this initiative is that it will also take into account patient-reported outcomes, patient experiences, and patient preferences.
Of course, we'll always collect clinical end points, which is critical and still very much has a place in determining the treatment plan, but we'll also know more about the patient's journey through the treatment process.
From this, we will be able to generate real-world evidence. At the moment, for example, there is no way of knowing which treatments a particular patient is receiving, in which order and for how long, or whether the treatment is working. This new data solution will enable us to get those kinds of insights.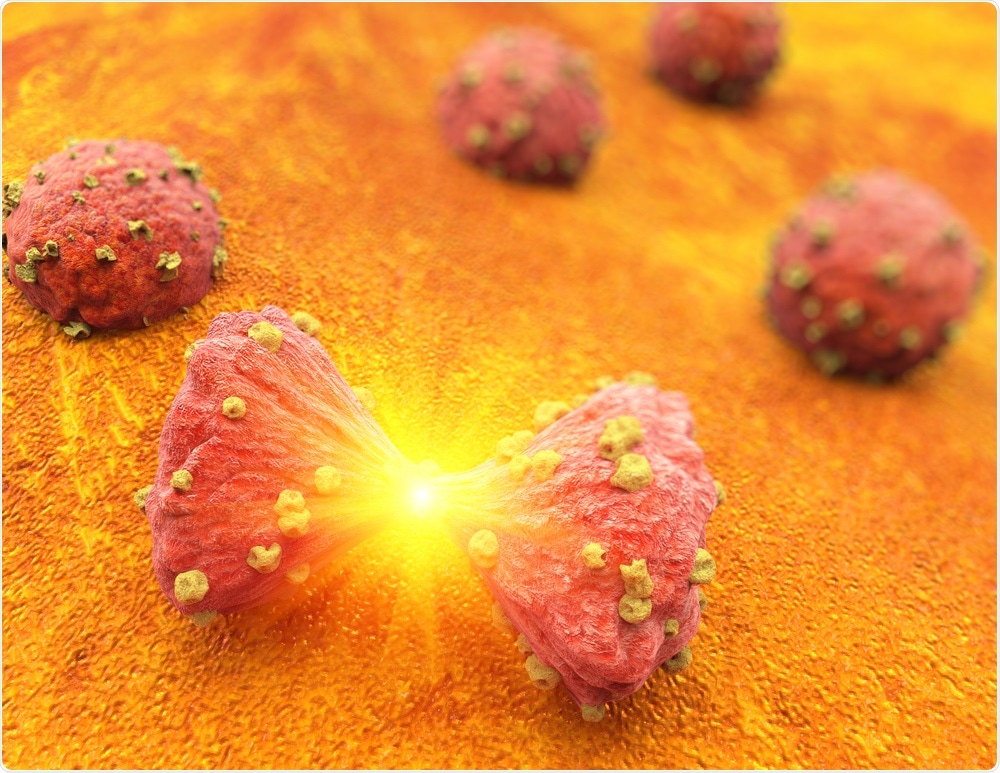 Giovanni Cancemi | Shutterstock
What will this partnership mean for patients? Are Janssen planning any other initiatives with the NHS?
Lee-Ann: The data will allow clinicians to have a more open, transparent and honest conversation with patients who are about to embark on a treatment plan. Patients will come away knowing how they're likely to feel, the typical outcomes for that particular treatment and what the treatment is likely to mean for them.
As we build up more and more data, we will start to shape the service for patients, with treatments being dependent upon the type of cancer, stage and age group of the patient, amongst other variables.
We're starting in myeloma but in two years it will expand to all hematological malignancies, and beyond year five it will include all patients with solid tumors. Essentially, it will become the new way of delivering care for patients with cancer, and we hope it is replicated across the globe.
We are always open to partnership opportunities, but there aren't any that I can speak about at the moment. The myeloma project is still in its first year of implementation, so that's our main focus for the time being.
What changes should we expect to see in the NHS over the next fifty years, and how will industry play a role in this?
Cara: I think we will see greater collaboration from all stakeholders in the NHS, including patients and industry. We can't find these solutions by ourselves, and we can't sit in our silos.
Health economies around the world are starting to realize that you need to integrate health and social care, and this has never been truer for the NHS. They're also realizing that in order to keep patients out of the hospital, we need to provide individualized care, which can only be achieved through collating data.
Artificial Intelligence is now becoming the buzzword, subject to the right consent and ethical procedures, that's going to allow more integration of data and analysis of large masses of information.
Delivering health care globally will rely on data exchange, and I think that the next ten years will see the biggest change in healthcare across the board. It's a really exciting time to work in modern day healthcare, especially in Greater Manchester where we have a devolved health and social care system and some of the most leading academic and NHS organizations in the world.
Lee-Ann:
Everybody recognizes that in the 70
th
year of the NHS if we're going to be sustainable for another 70 years, things will probably have to change.
People are now living longer with multiple co-morbidities, whereas previously they would only get one disease and die from it. This means we are no longer able to deliver the service in the same way as we did 70 years ago.
I think strategies around machine learning and artificial intelligence are going to help modernize the service so that we can deliver improved care with better outcomes and do so more efficiently. That's the triple win we're all looking for.
Janssen, and the pharmaceutical industry as a whole see ourselves as partners in this, especially if we are going to support the move to a value-based healthcare economy.
Our focus is at the front-end of the patient journey, developing technologies and medications that keep patients out of the hospital and able to care for themselves in the community. That will make the biggest change to the NHS and patient outcomes. Keeping patients out of hospital enables the healthcare system to focus their resources on the patients who really do need to be there.
I believe that we are at the start of a journey of working together, in a seamless, collaborative way that perhaps hasn't always been seen in the past.
About Cara Afzal
Cara Afzal is Programme Development Lead for
Health Innovation Manchester
(HInM), the Greater Manchester Academic Health Science Network.
She is an experienced advanced improvement practitioner and researcher, with over 20 years' experience of cross-sector working. This has included roles within academic, healthcare and Local Government sectors.
In her current role, she has been engaging with local, national and international researchers and innovators to realize the ambition for healthcare improvements.
In her current role, she leads the Cardiovascular Disease, Mental Health Programmes, Public Involvement, and engagement work and supporting the rollout of the NHS Innovation Accelerator across Greater Manchester.
About Lee-Ann Farrell
Lee-An Farrell is Senior Health Economy Liaison Manager for Wales & Northern Ireland at Janssen UK.
She is an experienced Market Access and Government Affairs Manager, with an extensive knowledge of NHS Wales, the AWMSG appraisal process and Welsh health policy, developed over 20 years working in the pharmaceutical industry in Wales.
She is responsible for liaising with AWTTC to facilitate Janssen's Health Technology Appraisal submissions and negotiates accompanying Patient Access Schemes.
Sponsored Content Policy: News-Medical.net publishes articles and related content that may be derived from sources where we have existing commercial relationships, provided such content adds value to the core editorial ethos of News-Medical.Net which is to educate and inform site visitors interested in medical research, science, medical devices and treatments.