Less Heart Care, More Strokes for Women?: MedlinePlus
Less Heart Care, More Strokes for Women?
Study reflects gender differences in treatment of atrial fibrillation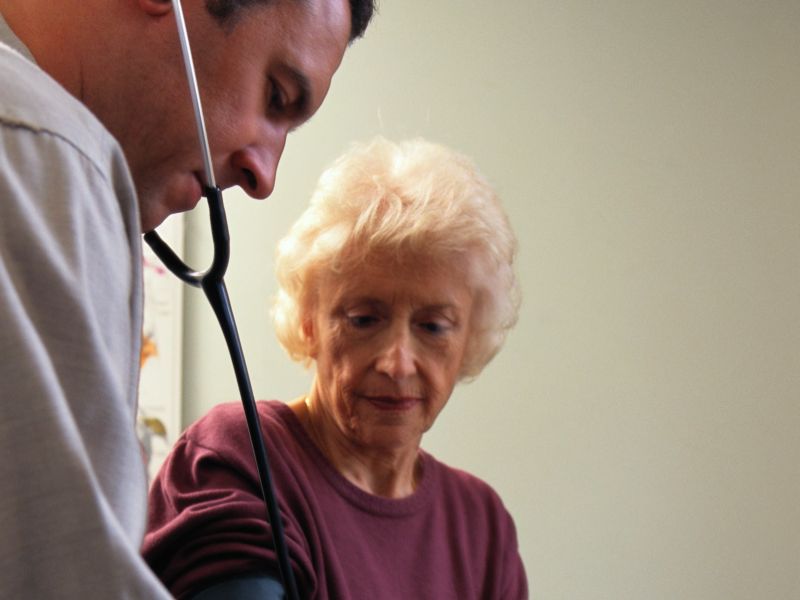 THURSDAY, June 9, 2016 (HealthDay News) -- Women in the United States with the common heart rhythm disorder atrial fibrillation are more likely than men with the condition to suffer a stroke, a new study shows.
Atrial fibrillation is a quivering or irregular heartbeat. This study of 1 million patients with atrial fibrillation found that women were 23 percent more likely to be hospitalized for stroke than men.
"There is a debate about whether it's the biology and something naturally in women that predisposes them to stroke or whether health care providers are failing to give adequate care," said researcher Dr. Ghanshyam Shantha. He is a cardiovascular disease fellow at the University of Iowa Hospitals and Clinics.
"Our findings corroborate the previous evidence that women receive less treatment and support the conclusion that the gender discrepancy is due to inadequate stroke prevention care in women and not biology," Shantha said in a European Society of Cardiology news release.
The 15-year study looked at ischemic stroke, the most common kind, which is caused by blocked blood flow to the brain.
"There is evidence from around the world that women with atrial fibrillation receive less [blood-thinning medication] for stroke prevention than they need," said Shantha. "Just 30 percent of women who should receive this medication actually get it, compared to nearly 60 percent of men."
It's also known that women don't get state-of-the-art treatments for atrial fibrillation at the same level as men, he added. "What is not known is whether these deficiencies in access to care translate into poorer outcomes," he added.
His study found there was no particular region of the country or time period linked to worse care for women, Shantha said.
"However you slice, dice, and divide the data, women do poorer than men in terms of admissions for acute ischemic stroke," he said.
"In those with high socioeconomic status, women do worse than men, and among those with low socioeconomic status women do worse than men. Women have second-rate outcomes across the board," Shantha said.
Study senior author Michael Giudici added that it doesn't help that women tend to put everyone else first and say "Don't worry about me."
"They need to 'worry about me' a little more," said Giudici, director of arrhythmia services at University of Iowa Hospitals and Clinics. "Women may have more subtle symptoms so they need to pay more attention to their blood sugar and blood pressure and not delay seeking treatment."
Shantha was to present the findings Thursday at a cardiology meeting in Nice, France. Research presented at meetings is usually considered preliminary until peer-reviewed for journal publication.
SOURCE: European Society of Cardiology, June 9, 2016
HealthDay
Copyright (c) 2016
HealthDay
. All rights reserved.
News stories are provided by HealthDay and do not reflect the views of MedlinePlus, the National Library of Medicine, the National Institutes of Health, the U.S. Department of Health and Human Services, or federal policy.
More Health News on:
Thursday, June 9, 2016