New study could have important implications for cellular aging

New study could have important implications for cellular aging
Researchers from Brown University have found a way to stimulate autophagy, a process used by cells to convert misfolded proteins and redundant organelles into components that the cell can re-use.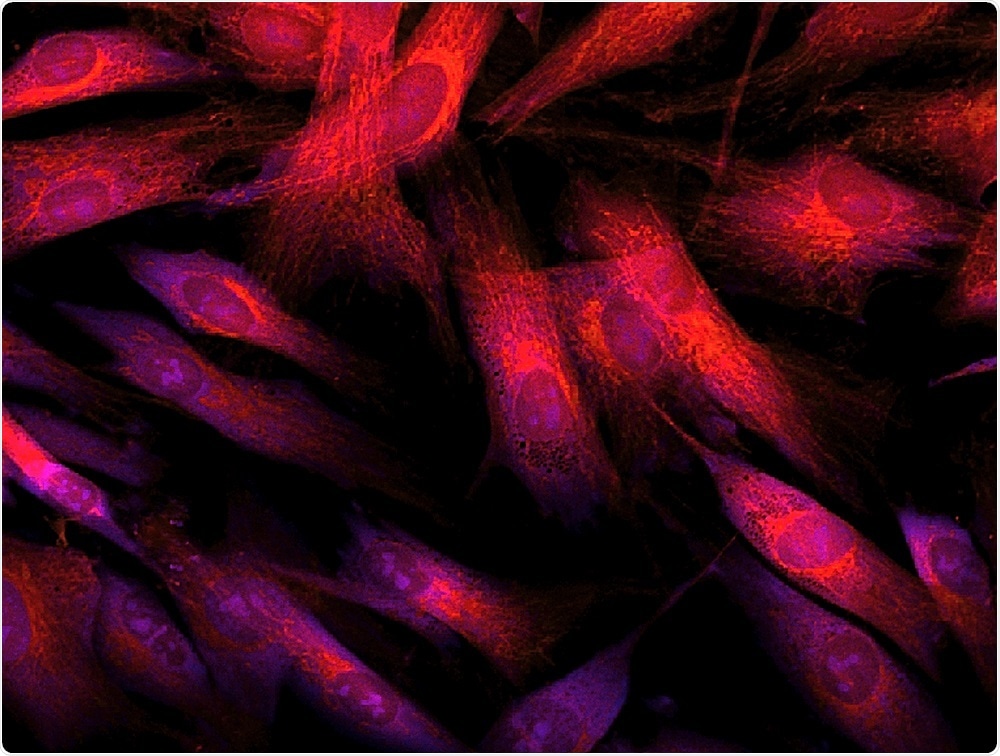 Credit: Vshivkova/Shutterstock.com
In a study recently published in Cell Reports, Louis Lapierre and colleagues showed that the approach increased lifespan in worms and flies.
Experiments using human cell lines also suggested that the strategy may be useful for treating age-related disorders such as Alzheimer's disease and amyotrophic lateral sclerosis (ALS).
The team screened for genes that enhance the level of an authophagy transcription factor called TFEB located within cell nuclei.
Using the nematode C. elegans, the team found that reducing the expression of XPO1 (a protein that transports proteins out of the nucleus) led to an increased concentration of TFEB in the nucleus that was associated with an increase in autophagy markers.
The lifespan of the nematodes was also significantly increased by 15 to 45%.
"What we showed was that by blocking the escape of this transcription factor from the nucleus, we could not only influence autophagy, but we could get an increase in lifespan as well," says Lapierre.
Next, the team investigated whether treating the nematodes with selective inhibitors of nuclear export (SINE) could mimic this effect. Indeed, the researchers found that both autophagy markers and lifespan were significantly increased in the animals.
Lapierre and colleagues then tested SINE using a genetically engineered fruit fly model of the neurodegenerative disease ALS. Those experiments demonstrated a small but significant increase in lifespan.
"Our data suggests that these compounds can alleviate some of the neurodegeneration in these flies," says Lapierre.
Finally, the researchers tested XPO1 inhibition in human cells. They found that treating cultured human HeLa cells with SINE, increased nuclear accumulation of TFEB, as well as markers of authophagic activity.
Future research, he adds, will focus on testing the drugs in more clinically relevant models of neurodegenerative diseases.