NIH scientists show how tularemia bacteria trick cells to cause disease | National Institutes of Health (NIH)

Institute/Center
Contact
NIH scientists show how tularemia bacteria trick cells to cause disease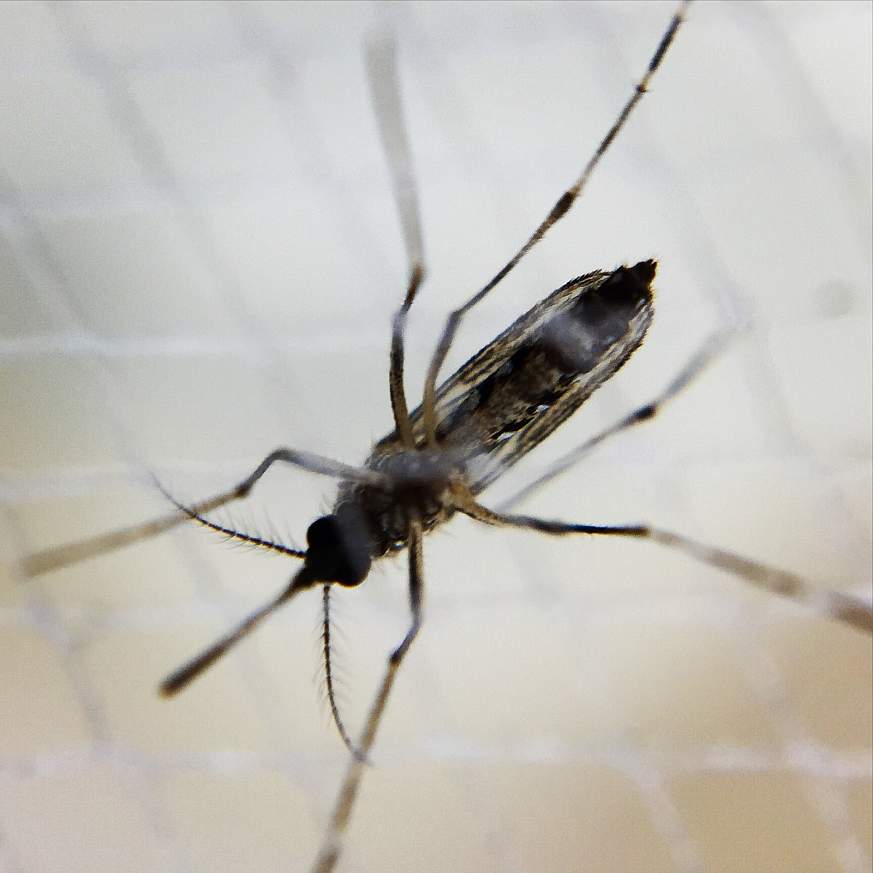 NIAID
What
Francisella tularensis is the bacterium that causes tularemia, a life-threatening disease spread to humans via contact with an infected animal or through mosquito, tick or deer fly bites. As few as 10 viable bacteria can cause the disease, which has a death rate of up to 60 percent. Scientists from the National Institute of Allergy and Infectious Diseases — part of the National Institutes of Health — have unraveled the process by which the bacteria cause disease. They found that F. tularensis tricks host cell mitochondria, which produce energy for the cell, in two different phases of infection. In the first eight hours of infection, the bacteria increase mitochondria function, which inhibits cell death and prevents the cell from mounting an inflammatory response to avoid an immune system attack. In the 24 hours after, the bacteria impair mitochondrial function, undergo explosive replication and spread. These basic science findings could play a role in developing effective treatment strategies, according to the researchers.
Previously, researchers discovered that F. tularensis could inhibit inflammation following infection of immune system cells called macrophages, but they did not understand how it occurred. The new study, published in Infection and Immunity, illuminates that process, confirming that the bacterium's manipulation of the mitochondrial machinery in the host cell is required to block strong inflammatory responses. Also, the researchers show that the timing of the manipulation of the mitochondria machinery during infection is important to how the bacteria control host cell death. The researchers also said this could be the first study to show that a bacterium's sugar-like protective outer capsule, or polysaccharide, can increase mitochondria function, in this case, during early infection.
The researchers believe that better antimicrobial treatment strategies — against F. tularensis and possibly other pathogens — could result from further study of the role the capsule polysaccharide plays in manipulating mitochondria. For example, learning how to block the increased mitochondrial function in phase one could limit infection, they say. In their study, they also treated F. tularensis-infected macrophages in the laboratory with two types of drugs that protect mitochondria. The treatment reduced cell death and limited bacterial replication. The group plans to extend that work to mice.
Article
F Jessop et al. Temporal manipulation of mitochondrial function by virulent Francisella tularensis to limit inflammation and control cell death. Infection and Immunity DOI: 10.1128/IAI.00044-18 (2018).
Who
Catharine Bosio, Ph.D., chief of NIAID's Immunity to Pulmonary Pathogens Section, is available to comment on this study.
Contact
This press release describes a basic research finding. Basic research increases our understanding of human behavior and biology, which is foundational to advancing new and better ways to prevent, diagnose, and treat disease. Science is an unpredictable and incremental process — each research advance builds on past discoveries, often in unexpected ways. Most clinical advances would not be possible without the knowledge of fundamental basic research.
NIAID conducts and supports research — at NIH, throughout the United States, and worldwide — to study the causes of infectious and immune-mediated diseases, and to develop better means of preventing, diagnosing and treating these illnesses. News releases, fact sheets and other NIAID-related materials are available on the
NIAID website.
About the National Institutes of Health (NIH):
NIH, the nation's medical research agency, includes 27 Institutes and Centers and is a component of the U.S. Department of Health and Human Services. NIH is the primary federal agency conducting and supporting basic, clinical, and translational medical research, and is investigating the causes, treatments, and cures for both common and rare diseases. For more information about NIH and its programs, visit
www.nih.gov
.
NIH…Turning Discovery Into Health

®