Genes that control the immune system may play role in hair graying

Genes that control the immune system may play role in hair graying
A study conducted by the National Institutes of Health and the University of Alabama, Birmingham, has found a link between genes that warn our bodies of a pathogenic infection and genes that play a role in determining hair color.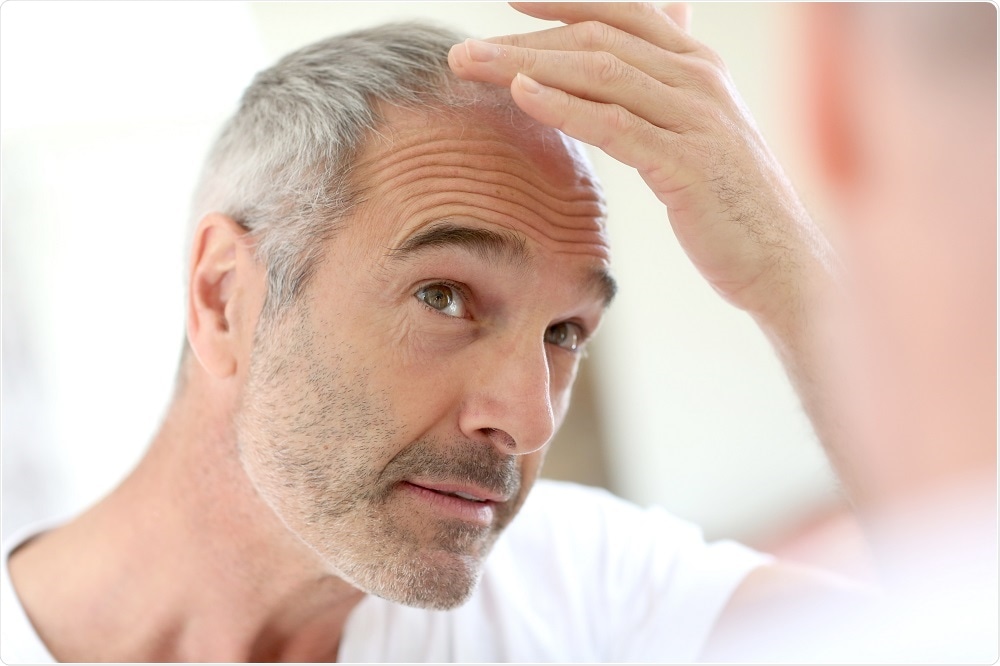 Credit: ESB Professional/Shutterstock.com
The study was recently published in the PLOS Biology journal and uncovered details into what might cause hair to turn gray when people are exposed to chronic stress or severe illness.
When the body encounters a virus, the first line of defense is the innate immune system. Each cell in the human body contains receptors that are capable of identifying harmful viruses and bacteria.
Upon binding to a foreign molecule, cells release signaling molecules called interferons, which prompt stimulate gene expression in other cells for increasing host defenses, turning on immune effector cells, and inhibiting viral replication.
The researchers discovered that the the transcription factor MITF, which is involved in the regulation of the innate immune system, can cause changes to hair pigmentation. Their finding was unexpected.
Melanocyte stem cells play a key role in hair pigmentation as they make the melanocytes that produce and release pigment into the hair shaft.
The study found that, although MITF is most commonly associated with regulating the numerous functions within melanocytes, it also helps control the melanocytes' interferon response.
Hair can turn gray when the MIFT's are unable to regulate this interferon response. Moreover, when innate immune signaling was simulated in rodent models susceptible to losing hair pigmentation, more gray hairs were observed.
Vitiligo is responsible for causing discolored skin patches, and has a prevalence of 0.5% to 1% worldwide. However, the question remains as to why susceptibility to gray hair and susceptibility to dysregulated innate immune signaling are correlated in mice models.
The team surmise that this might shed light on what causes premature graying of hair, and they continue to pursue this question.