Communication Problems Not at Root of Tantrums in Kids With Autism: MedlinePlus Health News
Communication Problems Not at Root of Tantrums in Kids With Autism
Study shows outbursts occur just as frequently among children without speech, language troubles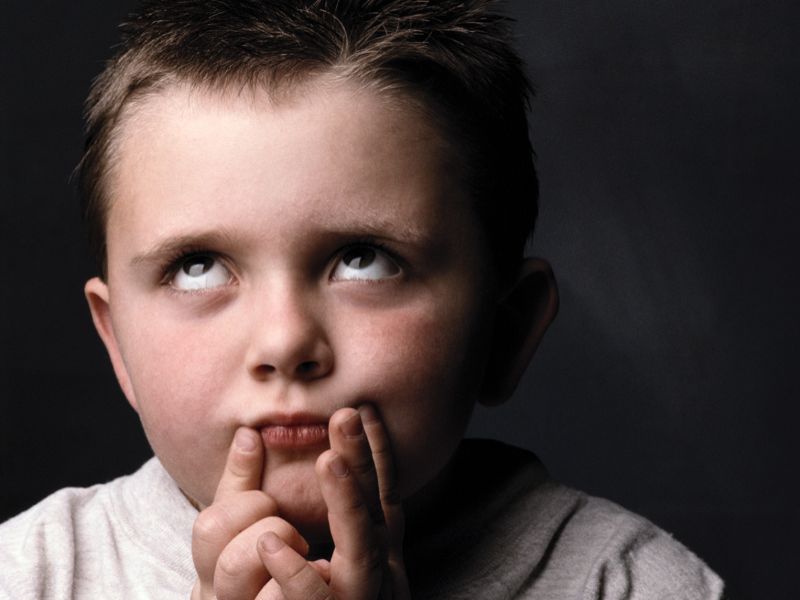 WEDNESDAY, May 31, 2017 (HealthDay News) -- Children with autism spectrum disorders probably aren't throwing more tantrums because of a lack of ability to communicate, new research suggests.
Speech and language problems are common in autism. Many children with autism aren't able to speak clearly. Some can't speak at all. But in this study, the researchers found that children with autism who have clear speech and a high ability to communicate have just as many outbursts as those who don't.
"There is a common pervasive misbelief that children with autism have more tantrum behaviors because they have difficulty communicating their wants and their needs to caregivers and other adults," said lead research Dr. Cheryl Tierney.
"The belief is that their inability to express themselves with speech and language is the driving force for these behaviors, and that if we can improve their speech and their language, the behaviors will get better on their own," she explained.
"But we found that only a very tiny percentage of temper tantrums are caused by having the inability to communicate well with others or an inability to be understood by others," Tierney said in a news release from Penn State Children's Hospital.
She is section chief of behavior and developmental pediatrics at the hospital.
The study included 240 children with autism spectrum disorders, aged 15 months to about 6 years old. The researchers analyzed the connection between language and tantrum frequency in these children. The study authors also assessed the children's IQs and their ability to understand words and speak clearly.
"IQ is extremely important because a child that has the mental capacity to understand and use language may display different behaviors compared to a child who doesn't have the mental capacity and comprehension to use language," Tierney said.
The researchers said they found that IQ and speech deficits accounted for less than 3 percent of the children's tantrums. Children who spoke at a 2-year-old level with normal development had more tantrums than the kids with lower speech skills, the findings showed.
"We had children in our sample with clear speech and enough intelligence to be able to communicate, and their tantrums were just as high in that group," said Tierney.
"We should stop telling parents of children with autism that their child's behavior will get better once they start talking or their language improves, because we now have enough studies to show that that is unlikely to happen without additional help," Tierney concluded.
The study's findings rule out speech issues and IQ as the main driver of tantrums among children with autism, but more research is needed to pinpoint exactly what causes these outbursts. The researchers speculated that problems regulating mood and low tolerance for frustration likely play a role and should be investigated.
The researchers also said that applied behavior analysis -- a type of therapy -- and having the support of a well-trained and certified behavior analyst can make a positive difference for children with autism.
"This form of therapy can help children with autism become more flexible, and can show them how to get their needs met when they use behaviors that are more socially acceptable than having a tantrum," Tierney said.
The study was published online recently in the Journal of Development and Physical Disabilities.
SOURCE: Penn State College of Medicine, news release, May 2017
HealthDay
Copyright (c) 2017
HealthDay
. All rights reserved.
News stories are written and provided by HealthDay and do not reflect federal policy, the views of MedlinePlus, the National Library of Medicine, the National Institutes of Health, or the U.S. Department of Health and Human Services.
More Health News on
Wednesday, May 31, 2017