When is Tourette Syndrome Actually Autism?: MedlinePlus Health News
When is Tourette Syndrome Actually Autism?
Repetitive behaviors, restricted interests occur in both disorders, make correct diagnosis tricky, researchers report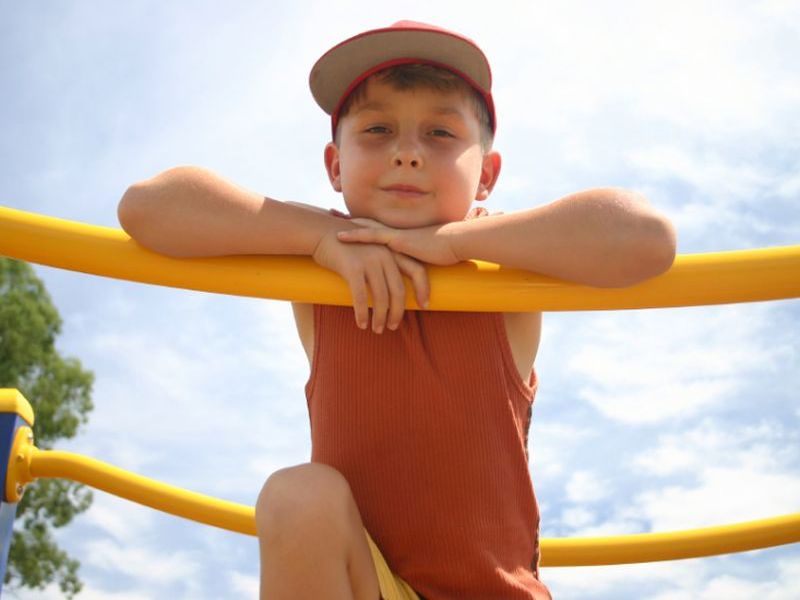 THURSDAY, June 22, 2017 (HealthDay News) -- More than one in five children with Tourette syndrome also tests positive for autism, a new study shows.
But it's unlikely that so many children actually have both disorders. What's more probable is that Tourette's symptoms often mimic or seem quite similar to those of autism, the researchers noted.
"Our results suggest that although autism diagnoses were higher in individuals with Tourette's, some of the increase may be due to autism-like symptoms, especially repetitive behaviors that are more strongly related to obsessive-compulsive disorder," said study first author Sabrina Darrow, an assistant professor in the department of psychiatry at the University of California, San Francisco.
Tourette's affects between one and 10 in 1,000 children, according to the U.S. National Institutes of Health. It is more common in males, and typical tics include repetitive throat-clearing, blinking or grimacing.
People with Tourette's who also had either obsessive-compulsive disorder (OCD) or attention deficit hyperactivity disorder (ADHD) were most likely to meet the criteria for autism. For example, 83 percent of those who met the criteria for autism also met the criteria for OCD.
The study included 535 children and adults with Tourette's, a neurological disorder that causes involuntary movements and sounds. They completed a self-reporting test for autism. Nearly 23 percent of the children met the criteria for autism. About 9 percent of the adults also met the criteria for autism.
In the general population, autism rates are between 0.3 and 2.9 percent.
The finding supports the idea that the two conditions' similar symptoms may explain why these youngsters were more likely to test positive for autism, the researchers said.
They noted that Tourette syndrome is typically diagnosed between the ages of 3 and 9. Symptoms of Tourette's most often peak in the early teens and start to abate in the early 20s. Symptoms typically continue to improve through early adulthood, researchers said.
"Children were more than twice as likely to meet the [autism] cutoff than adults, indicating that as tics recede, so do symptoms of autism. In contrast, autism is usually lifelong," Darrow said.
The study was published June 22 in the Journal of the American Academy of Child and Adolescent Psychiatry.
SOURCE: University of California, San Francisco, news release, June 22, 2017
HealthDay
Copyright (c) 2017
HealthDay
. All rights reserved.
News stories are written and provided by HealthDay and do not reflect federal policy, the views of MedlinePlus, the National Library of Medicine, the National Institutes of Health, or the U.S. Department of Health and Human Services.
More Health News on
Thursday, June 22, 2017