https://medlineplus.gov/news/fullstory_162490.html
1 in 6 U.S. Adults Takes a Psychiatric Drug: Study
Whether the medicines over-prescribed is up for debate, psychiatrists say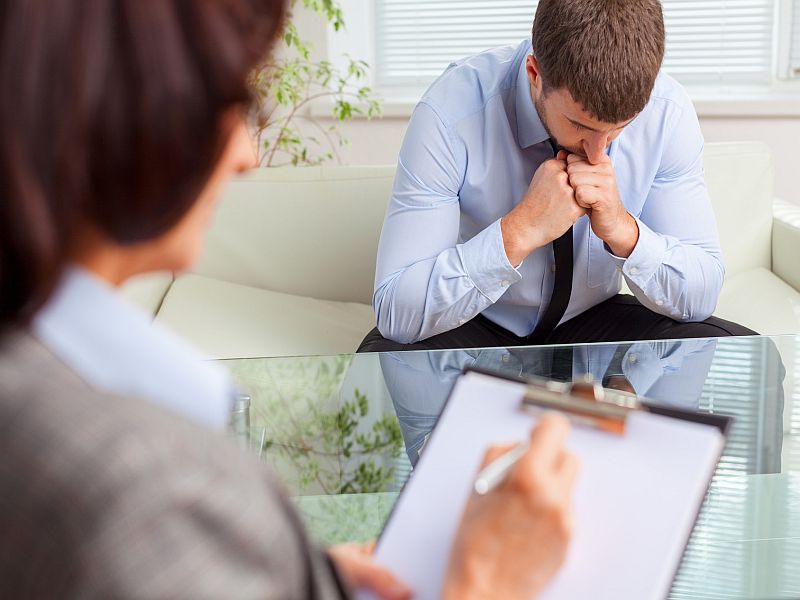 MONDAY, Dec. 12, 2016 (HealthDay News) -- One in six U.S. adults takes a psychiatric medication to cope with conditions such as depression, anxiety and insomnia, a new study finds.
Researchers found that in 2013 nearly 17 percent of adults said they filled one or more prescriptions for antidepressants such as Zoloft; sedatives and sleep drugs, including Xanax and Ambien; or antipsychotics, used to treat schizophrenia and bipolar disorder.
"From a drug safety perspective, I am concerned that so many of these drugs have withdrawal effects and that some of the overwhelming long-term use may reflect drug dependence," said study co-author Thomas Moore.
"These questions need further investigation," added Moore, a senior scientist for drug safety and policy at the nonprofit Institute for Safe Medication Practices in Alexandria, Va.
Because most prescriptions for these drugs are written by primary care physicians, not psychiatrists, patients aren't getting the mental health care they need, one specialist said.
"The use of psychotropic medication has become an issue of increasing concern in the U.S., both due to lack of clarity of the medical target of some psychotropic treatment, as well as the rising costs of health," said Dr. Shawna Newman, who wasn't involved in the study. She's a psychiatrist at Lenox Hill Hospital in New York City.
"The overwhelming preponderance of prescriptions for psychotropic medications are written by non-psychiatrists," she said. She noted that a 2014 study by the U.S. National Institutes of Health revealed benzodiazepines -- medications such as Xanax, Ativan, Valium -- were mostly prescribed by non-psychiatrists, she said.
"Access to psychiatrists and appropriate mental health treatment is a vital issue in U.S. health care," Newman said.
Moore and a colleague from Risk Sciences International in Ottawa, Canada, used the 2013 U.S. Medical Expenditure Panel Survey to calculate percentages of adults using prescription antidepressants, anti-anxiety drugs, sedatives, sleep aids and antipsychotics.
Among the 1 in 6 people who reported use of these drugs, 12 percent said they had taken an antidepressant, and 8 percent reported filling a prescription for anxiety medicine, sedatives or sleep aids. Nearly 2 percent had taken antipsychotic drugs, the investigators found.
Whites were about twice as likely to use these medications (21 percent) as blacks and Hispanic adults. Just 5 percent of Asians said they had taken them, according to the study. The researchers said they couldn't explain why whites are so much more likely to use these medications.
Among all adults using these drugs, eight of 10 reported long-term use, meaning three or more prescriptions were filled in 2013 or they were continuing a prescription started in 2011 or earlier.
Also, use of these drugs increased with age, with one-quarter of those 60 to 85 reportedly taking them compared to 9 percent of 18- to 39-year-olds. Women also were more likely to report using psychiatric drugs than men.
Among the 10 leading psychiatric medications were six antidepressants Zoloft (sertraline); Celexa (citalopram); Prozac (fluoxetine); Desyrel (trazodone); Lexapro (escitalopram) and Cymbalta (duloxetine).
Also in the top 10 were three anxiety drugs, Xanax (alprazolam), Klonopin (clonazepam) and Ativan (lorazepam); and the sleep aid Ambien (zolpidem), according to the study.
The results were published online Dec. 12 in the journal JAMA Internal Medicine.
These estimates of usage may be low, the study authors said, because the prescriptions were self-reported by the users, leaving the door open for inaccurate memory or misrepresentation.
However, one psychiatrist believes more Americans likely need these medications.
"Given what is known about the rate of psychiatric disorders in adulthood being close to 25 percent of the population in any 12-month period, this rate reflects that many individuals who meet criteria for psychiatric disorders are not being treated with psychiatric medications," said Dr. Victor Fornari. He's director of child and adolescent psychiatry at Zucker Hillside Hospital in Glen Oaks, N.Y.
Several reasons may account for this disparity, including resistance to treatment, lack of access to mental health care or fear of stigmatization, he said.
"Further education about the proper use of psychiatric medications should be required for all primary care and mental health prescribers, to optimize appropriate prescribing practices," Fornari said.
Primary care doctors can also help by including routine mental health screening at annual checkups, Fornari said.
SOURCES: Thomas Moore, A.B., senior scientist, drug safety and policy, Institute for Safe Medication Practices, Alexandria, Va.; Shawna Newman, M.D., adult, child and adolescent Psychiatrist, Lenox Hill Hospital, New York City; Victor Fornari, M.D., director, child and adolescent psychiatry, Zucker Hillside Hospital, Glen Oaks, N.Y. and Cohen Children's Medical Center, New Hyde Park, N.Y.; Dec. 12, 2016, JAMA Internal Medicine, online
HealthDay
Copyright (c) 2016
HealthDay
. All rights reserved.
News stories are provided by HealthDay and do not reflect the views of MedlinePlus, the National Library of Medicine, the National Institutes of Health, the U.S. Department of Health and Human Services, or federal policy.
More Health News on:
Monday, December 12, 2016