https://medlineplus.gov/news/fullstory_162753.html
Health Care Spending for U.S. Kids Jumped 56 Percent in Less Than 20 Years
Preventive services in childhood create healthier adults, researcher says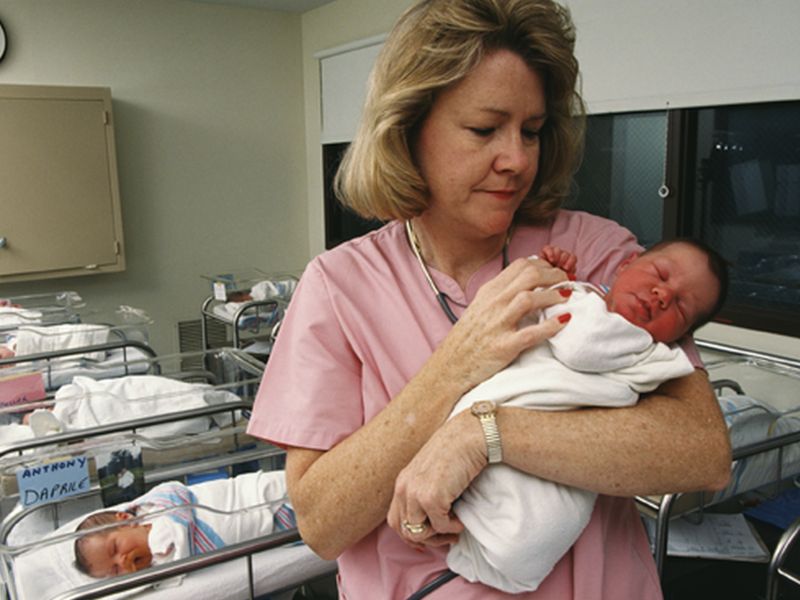 TUESDAY, Dec. 27, 2016 (HealthDay News) -- The cost of keeping American kids physically and mentally healthy increased 56 percent between 1996 and 2013, a new study finds.
Health care expenditures jumped from nearly $150 billion in 1996 to more than $233 billion in 2013 for those 19 and younger, researchers found.
Routine newborn care in the hospital accounted for the largest share of spending in 2013. Next highest were attention deficit hyperactivity disorder (ADHD) and routine dental care, including checkups and braces, the researchers said.
The findings were published Dec. 27 in JAMA Pediatrics.
"When you place spending on children in the context of all health care, spending on children has been relatively low," said Rachel Garfield, a senior researcher at the Kaiser Family Foundation. The foundation focuses on national health issues.
"Yet it has led to better access to care and even some better long-term outcomes for children," said Garfield, author of an editorial accompanying the study.
And by pinpointing areas where costs are rising, policymakers can determine whether these specific increases are cost-effective, said the study's lead researcher, Joseph Dieleman.
Spending on certain conditions, including asthma and autism, are outpacing the average growth rate for children's health care spending, said Dieleman, an assistant professor of global health at the University of Washington.
"Conditions such as ADHD, asthma, congenital anomalies, injuries and autistic spectrum disorders have spending that is increasing more quickly," Dieleman said. "In addition, spending on newborns, especially in well newborn care in the hospital, is growing at a fast rate."
The largest share of children's health care spending is aimed at preventing illness and disability through "well care," Dieleman said. This includes newborn care the first few days of life, child checkups, dental visits, and pregnancy and post-pregnancy care for teen mothers, he noted.
Meanwhile, spending on treating medical problems is dominated by a few major conditions, including ADHD, asthma, and upper respiratory infections, he said.
"Understanding where this growth is and evaluating if this spending has been efficient and appropriate are the next steps in improving the allocation of health resources for children's health care," Dieleman said.
In 2014, total health care spending in the United States reached nearly $3 trillion, most of which was spent on adults, the researchers pointed out.
"We see in this research that spending on children grew slower between 1996 and 2013 than spending on adults," Dieleman said. "In per capita terms, there is much less spending on children than adults."
This makes sense, since children generally suffer less from expensive chronic conditions. Still, spending on kids is growing, even after accounting for inflation, he said.
Overall, Garfield said, spending on children's health care is having positive results that will be seen in adulthood, making it worth the cost.
"Spending on children is leading to the outcomes that most people would agree we want," she added. "Children are able to access health care services when they need them, which is leading to healthier adults -- adults who are more likely to finish school and be productive, and that is the goal of spending on these services."
From 1996 to 2013, per-child health care spending increased from $1,915 to $2,777, the researchers found.
By 2013, nearly $28 billion went to newborns in the hospital. Spending on ADHD reached almost $21 billion. Dental care commanded $18 billion, and asthma reached $9 billion, Dieleman said.
By contrast, spending on childhood ADHD in 1996 was just under $8 billion, Dieleman said.
Garfield couldn't say from these data whether too many kids are being treated and medicated for ADHD. "That's something future work needs to focus on," she said.
The researchers pointed out that these findings only represent money spent on health care and do not take into account other costs, such as child care expenses and parents' lost wages.
Also, problems still exist in accessing services, particularly dental and mental health care, Garfield said.
SOURCES: Joseph Dieleman, Ph.D., assistant professor, global health, University of Washington, Seattle; Rachel Garfield, Ph.D., senior researcher, Kaiser Family Foundation, Washington, D.C.; Dec. 27, 2016, JAMA Pediatrics, online
HealthDay
Copyright (c) 2016
HealthDay
. All rights reserved.
News stories are provided by HealthDay and do not reflect the views of MedlinePlus, the National Library of Medicine, the National Institutes of Health, the U.S. Department of Health and Human Services, or federal policy.
More Health News on:
Tuesday, December 27, 2016