https://medlineplus.gov/news/fullstory_162081.html
U.S. Surgeon General Declares War on Addiction
Report calls for proven medical treatments and compassion to combat the national crisis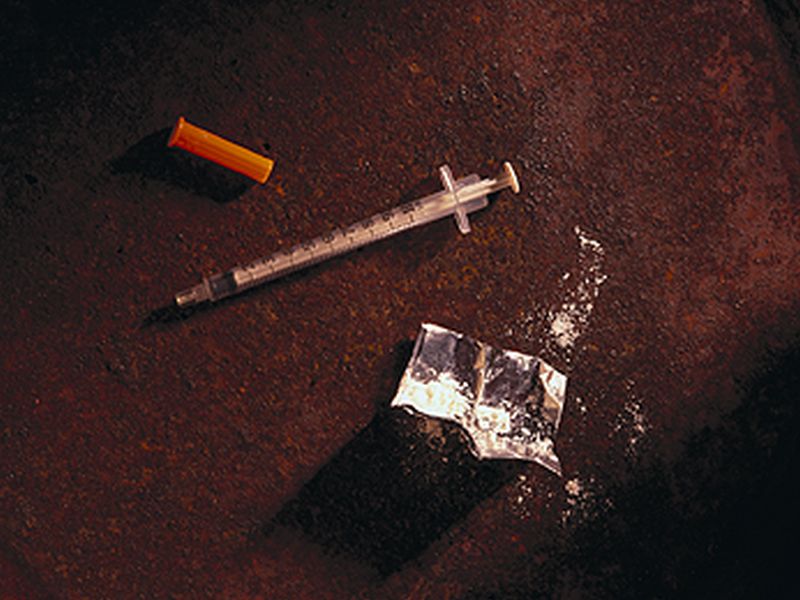 THURSDAY, Nov. 17, 2016 (HealthDay News) -- America's response to alcohol and drug addiction demands a shift in thinking -- away from moralizing and toward proven medical treatment instead, the U.S. Surgeon General said Thursday.
For too long, addiction has been looked at as a character flaw or a moral failing, rather than as a chronic disease of the brain, Dr. Vivek Murthy said during a morning news conference.
"We have 20.8 million people in America with substance abuse disorders," the Surgeon General noted. But only one in 10 is getting treatment, research shows.
"That is unacceptable, we have to close that gap," Murthy said.
Addiction to alcohol or drugs is not hopeless. "There's strong evidence that prevention and treatment work," Murthy said.
Under this line of thinking, treatment of opioid disorders -- a national crisis -- is likely to include medications such as buprenorphine and methadone.
Addiction specialists applauded the Surgeon General's landmark report, titled Facing Addiction in America.
"The report released today confirms what we have known for a long time: Addiction is a disease of the brain that can and should be treated with evidence-based, compassionate care," said Dr. Jeffrey Goldsmith, president of the American Society of Addiction Medicine.
"For too long, policy makers, the public, and even health care providers have misunderstood this disease as some sort of moral failing. We hope this report will put an end to that misperception once and for all," Goldsmith said in a society news release.
According to Dr. Richard Rosenthal, a professor of psychiatry at the Icahn School of Medicine at Mount Sinai in New York City, addiction is an illness that requires the same individualized care, "including use of effective medications, as any other chronic medical disorder."
Murthy pointed out that the number of Americans with substance abuse disorders is around the same number who have diabetes and 1.5 times the number of all cancers combined.
Yet stigma prevents many drug addicts and alcoholics from seeking help, he explained.
"I have met people who were scared that they would lose their job, be ostracized by their neighbors, or be looked at differently by their doctor if they admitted they had a problem with addiction," Murthy said. "That bias has prevented many people from coming forth and seeking the help that they need."
The report states that prevention should start with teens because "teens are particularly vulnerable to abuse disorder as their brains are still developing," Murthy said.
Someone who starts drinking at 15 or younger has a four times greater risk of developing a substance abuse disorder with alcohol, compared with someone who starts drinking at 21 or later, he explained.
The potential for harm is similar when teens start to use illegal narcotics, Murthy said.
And, fighting addiction saves money, according to the report. Murthy said every dollar invested in treatment saves $4 in health care costs and $7 in criminal justice system costs.
"We cannot afford not to invest in prevention and treatment, because substance abuse disorders cost us $442 billion a year in health-care costs, lost productivity and criminal justice system costs," Murthy said.
"If we implement proven prevention and treatment programs, we can not only save money, but most importantly, we can save lives and alleviate suffering," he said.
While abstinence-only programs such as Alcoholics Anonymous don't require health insurance and they're free, they're not the same as treatment, the report pointed out.
To address addiction in America, Murthy is calling for a combined effort from health care providers, police, schools and communities to work hand-in-hand to educate, prevent and treat those addicted to alcohol or drugs.
Turning the tide on addiction won't be easy, he said.
"I recognize that addiction has been a problem for centuries, but what is different now is that we have the tools to address it," Murthy said.
Rosenthal welcomed the Surgeon General's emphasis on increasing access to insurance benefits for substance abuse and other mental disorder treatments.
"Increased access should be accomplished, as well, through integration of addiction treatment into general health care, through minimizing stigma and shame, and through changing commonly held conceptions about addiction," Rosenthal said.
SOURCES: Richard Rosenthal, M.D., professor, psychiatry, Icahn School of Medicine at Mount Sinai, and medical director, Mount Sinai Behavioral Health System, New York City; Nov. 17, 2016, press conference with: Vivek Murthy, M.D., United States Surgeon General; Nov. 17, 2016, news release, American Society of Addiction Medicine; Nov. 17, 2016, report, Facing Addiction in America
HealthDay
Copyright (c) 2016
HealthDay
. All rights reserved.
News stories are provided by HealthDay and do not reflect the views of MedlinePlus, the National Library of Medicine, the National Institutes of Health, the U.S. Department of Health and Human Services, or federal policy.
More Health News on:
Thursday, November 17, 2016