https://medlineplus.gov/news/fullstory_162083.html
Pessimism May Take Unwelcome Toll on the Heart
Study suggests that glum folks have higher risk of death from cardiovascular disease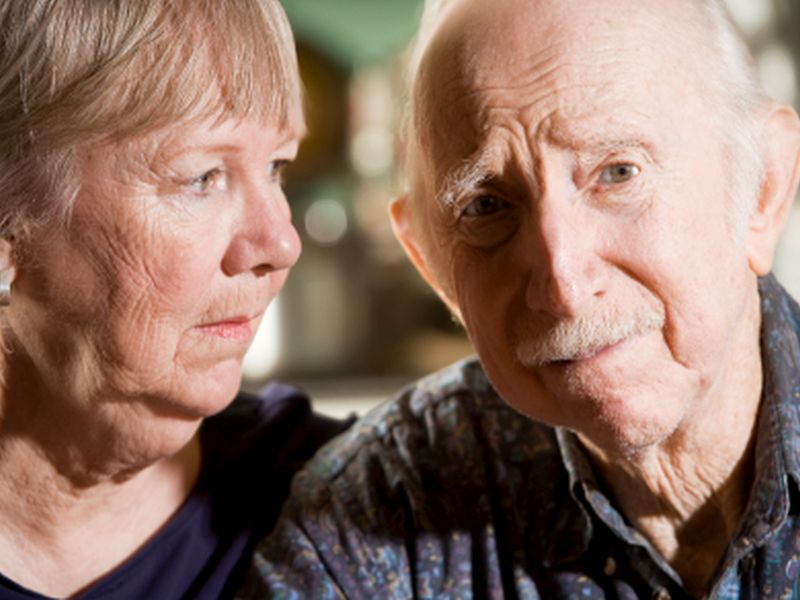 THURSDAY, Nov. 17, 2016 (HealthDay News) -- Always seeing the cup as half empty, rather than half full, may increase the likelihood of dying from heart disease, Finnish researchers say.
An 11-year study of nearly 3,000 men and women found that those who were the most pessimistic were two times more likely to die of heart disease than those who were the least pessimistic. And, while pessimism was linked to an increased risk of heart-related death, optimism didn't seem to have any effect, the study found.
"Pessimism seems to be quite a significant risk factor for death from coronary heart disease, both in men and women, even after adjustments for the well-known classical risk factors of cardiovascular disease," said lead study author Dr. Mikko Pankalainen. He is a researcher in the department of psychiatry at Paijat-Hame Central Hospital in Lahti, Finland.
But the study did not prove that pessimism caused the rise in heart-related deaths.
"This finding suggests that our knowledge about the connection between optimism and physical health is far from complete," Pankalainen said.
A person's level of pessimism can be measured easily, and it could be another factor in determining a person's risk of dying from heart disease, he suggested.
"In the future, it might be a very useful tool, together with the other known risk factors -- such as smoking, high blood sugar, high blood pressure and high cholesterol -- to determine the risk of dying from heart disease," Pankalainen said.
For the study, the investigators used a test to gauge the level of pessimism and optimism among the participants, who ranged in age from 52 to 76.
Eleven years after the start of the study, the researchers looked at causes of death and used these data to calculate the role that pessimism played in deaths from heart disease. Pankalainen's team adjusted their findings to take into account other risk factors, such as blood pressure and smoking.
Dr. Suzanne Steinbaum, director of Women's Heart Health at Lenox Hill Hospital in New York City, agreed that "there is clearly a connection between how we think and perceive the world, and how it affects our hearts."
Steinbaum, who was not involved with the new study but is familiar with the findings, explained that "with pessimism, we know that there is an increase in inflammatory hormones and stress hormones. And that likely affects the heart, leading to heart attacks and atherosclerosis," she said.
"Although we might not be able to say, 'Be optimistic, it's going to save you,' what we can say is that pessimism really creates a stressful environment in your body and that leads to heart disease," she said.
People who are pessimistic need to retrain their brain, Steinbaum advised.
"It's not an innate attribute to be optimistic, so it's worth making the effort to change your mind, to think of things differently," she said. "You can't always believe that the worst is going to happen. Making an effort to see things in a different light can make a difference."
Behavioral therapy might help, she suggested, because "that kind of therapy is designed to help people think about things differently."
Steinbaum also said it's important to take care of yourself, because when you don't feel well you're more likely to be pessimistic. "Life is hard, but when you feel good, you tend to feel better about life in general," she said.
The report was published online Nov. 17 in the journal BMC Public Health.
SOURCES: Mikko Pankalainen, M.D., department of psychiatry, Paijat-Hame Central Hospital, Lahti, Finland; Suzanne Steinbaum, D.O., director, Women's Heart Health, Lenox Hill Hospital, New York City; Nov. 17, 2016, BMC Public Health, online
HealthDay
Copyright (c) 2016
HealthDay
. All rights reserved.
News stories are provided by HealthDay and do not reflect the views of MedlinePlus, the National Library of Medicine, the National Institutes of Health, the U.S. Department of Health and Human Services, or federal policy.
More Health News on:
Thursday, November 17, 2016