https://medlineplus.gov/news/fullstory_162090.html
Study Casts Doubt on Need for Physical Therapy After Ankle Sprain
Rates of 'excellent recovery' similar at 6 months, whether or not the therapy was received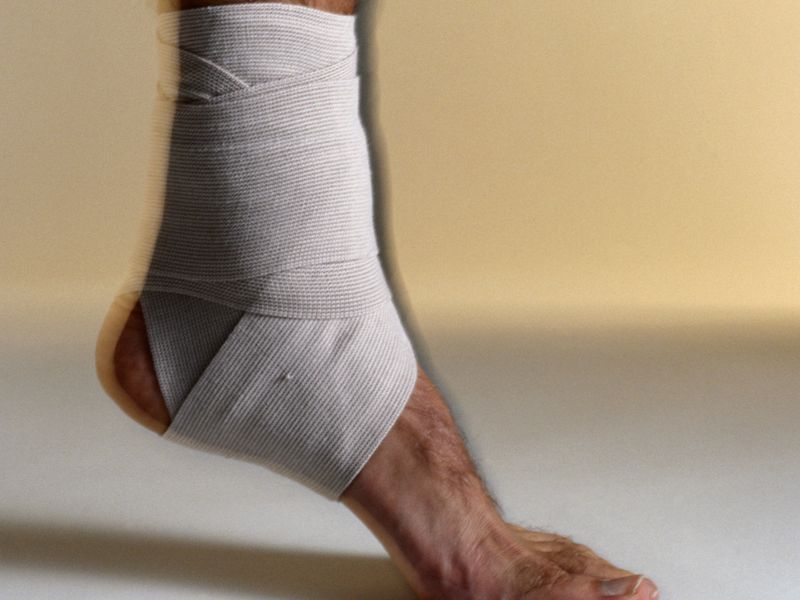 THURSDAY, Nov. 17, 2016 (HealthDay News) -- Recovery from a sprained ankle often involves some kind of physical therapy, but a new study questions the usefulness of that approach.
In a Canadian study of more than 500 people suffering from such injuries, about the same number of people achieved "excellent recovery" at six months -- whether or not they'd received standard physical therapy.
"There was not a clinically important effect with the standardized physiotherapy regimen provided to our participants," concluded a team led by Brenda Brouwer. She's with the School of Rehabilitation Therapy at Queen's University in Kingston, Canada.
However, an expert specializing in these types of injuries said it's too soon to abandon physical therapy for ankle sprains.
"I think it's premature to draw final conclusions," said Dr. Aleksey Lazarev, an orthopedic surgeon and sports medicine clinician at Lenox Hill Hospital in New York City.
"In my opinion, not every ankle sprain is the same and a lot depends on age, mechanism of injury, activity level, history of prior ankle sprains and [ankle] instability, and presence of any additional injuries," he said. "In my opinion, physical therapy can still play an important role in patient's recovery and prevention."
The new study was published Nov. 16 in BMJ and included 503 people, ages 16 to 79. All had suffered either a mild or moderate ankle sprain. They received either usual care -- painkillers, rest, ice, compression and elevation of the ankle -- or usual care plus physical therapy.
Physical therapy involved up to seven 30-minute sessions.
Six months after their ankle sprain, rates of "excellent recovery" were similar: 57 percent of patients in the physical therapy group and 62 percent of those in the usual care group, the study found.
Still, another expert involved in the care of ankle sprains agreed with Lazarev that physical therapy can have a role to play.
Elizabeth Anastasio is senior physical therapist at Staten Island University Hospital in New York City. She explained that "in mild and moderate strains, the lateral ankle tendons and ligaments [of the ankle] have been overstretched and/or micro-tearing may have occurred.
"For this kind of injury, rest and compression from offending activities will allow the involved structures heal and scar back down to their bony attachments," Anastasio said.
However, "the patient should seek further and more skilled physical therapy intervention if symptoms do not resolve or improve within one week," she said.
And Anastasio believes that in the case of even more severe sprains, "physical therapy is advised as [ligament] support and joint integrity are most likely compromised."
SOURCES: Aleksey Lazarev, M.D., orthopaedic surgery and sports medicine, Lenox Hill Hospital, New York City; Elizabeth Anastasio, P.T., senior physical therapist, Staten Island University Hospital, New York City; The BMJ, news release, Nov. 16, 2016
HealthDay
Copyright (c) 2016
HealthDay
. All rights reserved.
News stories are provided by HealthDay and do not reflect the views of MedlinePlus, the National Library of Medicine, the National Institutes of Health, the U.S. Department of Health and Human Services, or federal policy.
More Health News on:
Thursday, November 17, 2016